SEEDS EcoCorps strongly believes in implementing techniques that avoid introducing new pollutants into the environment. We avoid treated lumber and do not use products that detract from air quality.
Our favorite, black locust (robinia pseudoacacia), is classified by the USDA as "strong, hard and extremely durable." It has been utilized for fencing, mine timbers, landscaping, and waterscaping in the US for over 100 years. Compared to pressure treated lumber of all kinds, Black Locust is a superior choice. Black Locust's longevity and durability is provided by nature!
Black Locust is:
Naturally rot resistant and can outlast treated lumber by 60-80 years!
Cleaner and more environmentally friendly than pressure treated lumber, which is created with a cocktail of dangerous chemicals and has a high embodied energy!
A cost effective way to meet Organic Certification in agricultural contexts when installing fencing, poles, and raised beds!
The Wood that built Colonial America and Leland's Fish Town!
Cost competitive with cedar, redwood, Brazilian Ipe, and other tropical hardwoods in its rough form!
Other ecological responsible materials, materials such as cedar and pine with natural mineral treatment, may be appropriate for exterior and outdoor applications. We are happy to explore options with you.
Re-purposed and reclaimed building materials are used when appropriate. Reusing such materials reduces the embodied carbon needed for construction projects.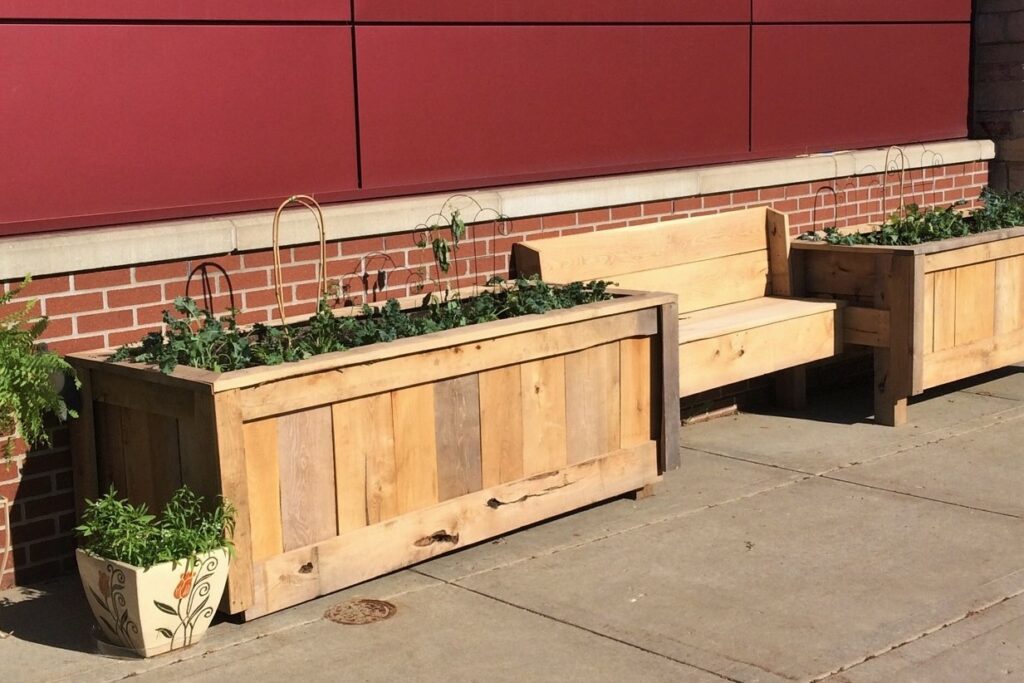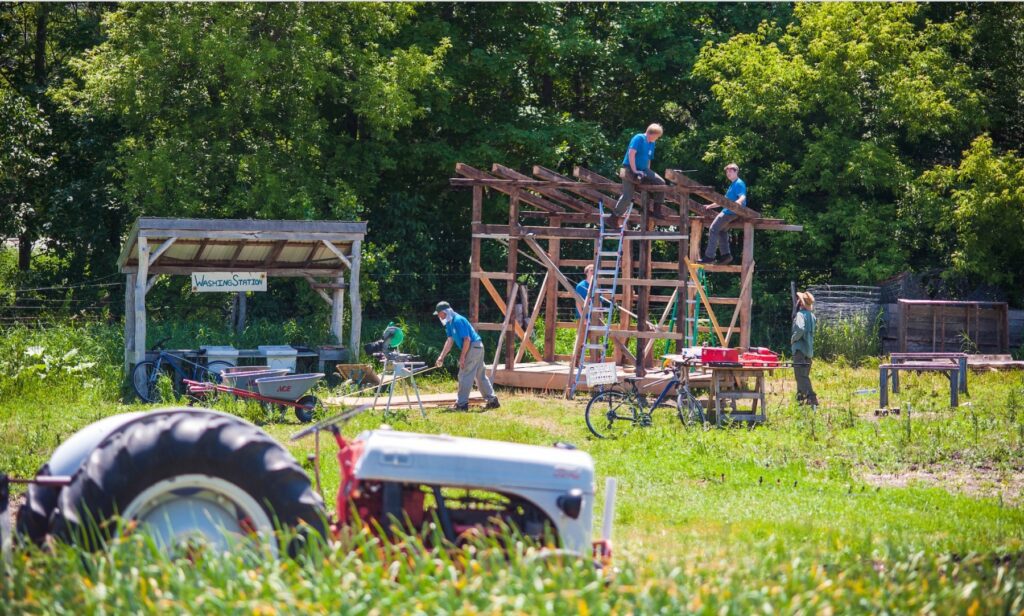 Examples of projects:
Historic preservation projects
Decks
Exterior stairs
Boardwalks
Fencing
Outdoor furniture: Benches, picnic tables, planters
Raised beds
Sheds
Shade structures
Signage
Small scale homegoods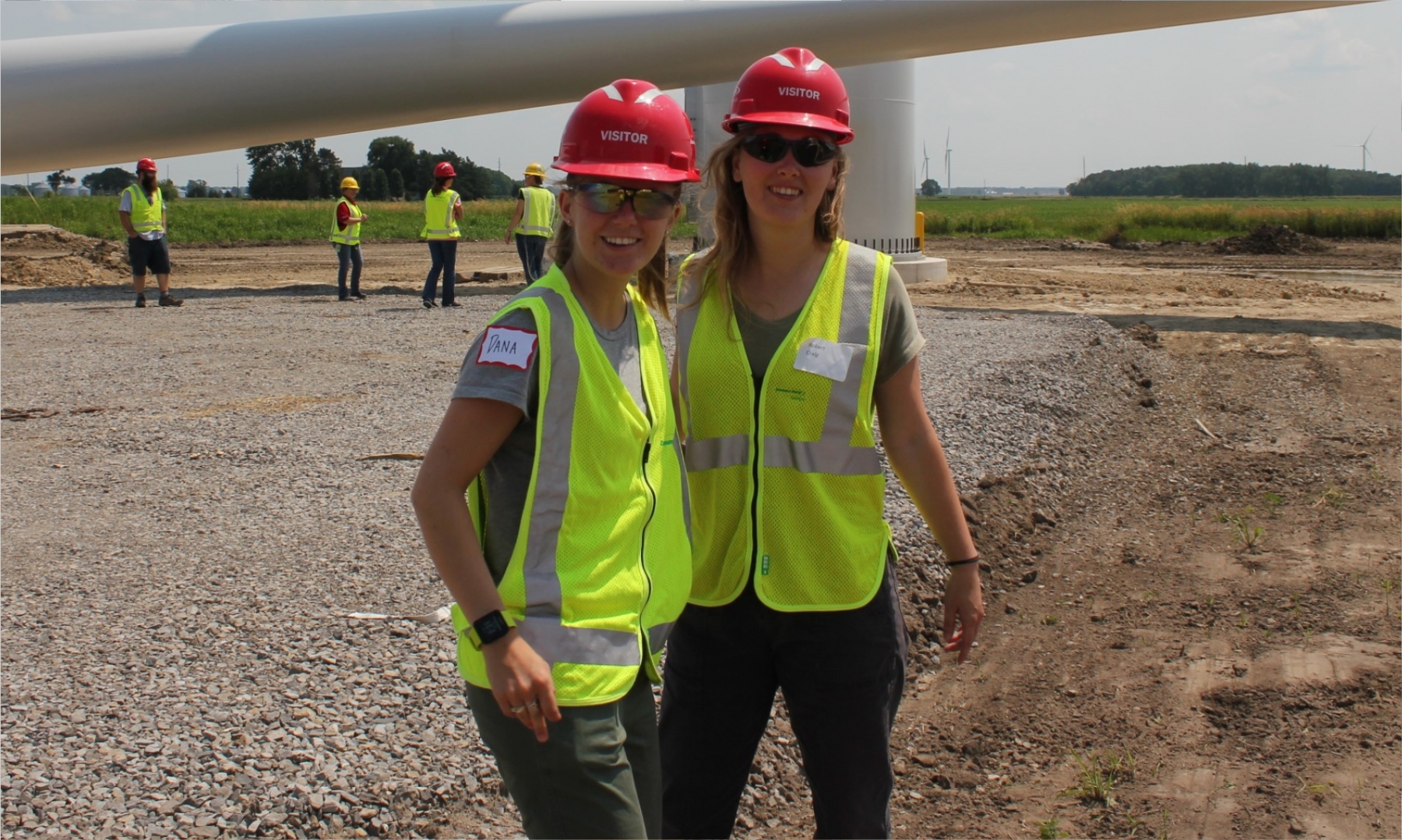 Here's a sampling of projects and services offered by EcoCorps on public and community properties. If you're a private property owner, please visit our Our Services page for more information on how we can help you restore your land. North Country Trail Construction on Lake Superior Building Benches at Sleeping Bear Dunes National Lakeshore Compost [...]