SEEDS EcoCorps made a big difference across the state this season. Take a look at some of our favorite projects helping communities and habitats this year!
No project is possible without partners! Big Thank You's to 2020 foundation partners including: the National Park Foundation, the National Forest Foundation, the National Park Service, Brookby Foundation, Oleson Foundation, the Art & Mary Schmuckal Foundation, ITC Holdings, TC Energy, the Minger Family Endowment (of the Manistee Community Foundation), Grand Traverse Regional Community Foundation, Cherry Republic, and the Grand Traverse Band of Ottawa & Chippewa Indians.
1. Accessibility in Sleeping Bear
At Sleeping Bear Dunes National Lakeshore, EcoCorps crew members worked alongside Park Service personnel excavating and leveling gravel paths to make campsites at the D.H. Day Group Campground ADA-accessible. They also made wheelchair accessible one of the most visited picnic sites with a stunning view of the dunes at Glen Lake.
"During my time with the EcoCorps, I learned how to do stuff with my hands and use tools that I wouldn't have otherwise. It felt great to make the park accessible to everyone so they can enjoy the beauty of Northern Michigan." – Reeve Katt, 2020 Crew Member
2. Boardwalk to Farm Club
Crews help both public and private entities! The newly launched Farm Club had a beautiful boardwalk connection built from TART's Leelanau Trail to the brewery-restaurant-farm stand.
3. Invasive Species Control
Autumn Olive is one of many invasive species taking root in Michigan. In Benzie County, crews worked hard to remove and eradicate the invasive plant.
4. Habitat Creation for Blanding's Turtle
In a riparian area of the Manistee National Forest, crews restored fields from encroaching jack pines and created brush pile habitat for brush fowl and our native and endangered Blanding's Turtles.
5. Wildflower Habitat
Even native species can encroach and will change habitat. In the Manistee National Forest, black cherry saplings and sweet fern were cut to restore a wildflower field.
6. River Access Improvement
Angling is a big part of the Michigan way of life. Crews restored fish slides for transporting fish from the river to vehicles at the Suicide Hill fishing access in Manistee County.
Click for More about the Manistee Fish Slide
7. Recycling Education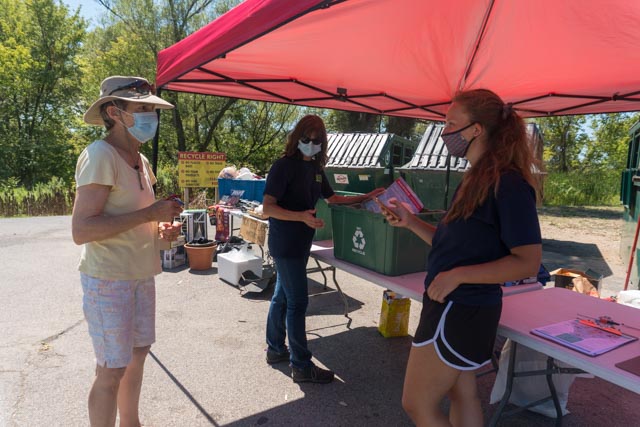 Crew members worked alongside IRIS trainers with Manistee County in an EGLE funded recycling audit program to build data on county recycling habits. The recycling audit program included both in facility and on the ground work in Onekema.
8. Savannah Restoration
EcoCorps members worked to locate, mark, and water freshly planted species being used to populate a piece of restored savannah near Baldwin in partnership with the U.S. Forest Service.
9. Sugar Shack Replacement
Crews joined in the demolition and removal of the old Forest Area Community School's sugar shack in Fife Lake to make way for a brand new facility for making maple syrup. The project was spearheaded by SEEDS After School students for the benefit of the whole school!
Click for More about the Sugar Shack
10. Downtown Ambassadors
Crew members were joined by AmeriCorps VISTA members and other SEEDS employees as ambassadors with the Traverse City DDA to pass out masks and promote public COVID-19 safety.
11. Remote Rustic Benches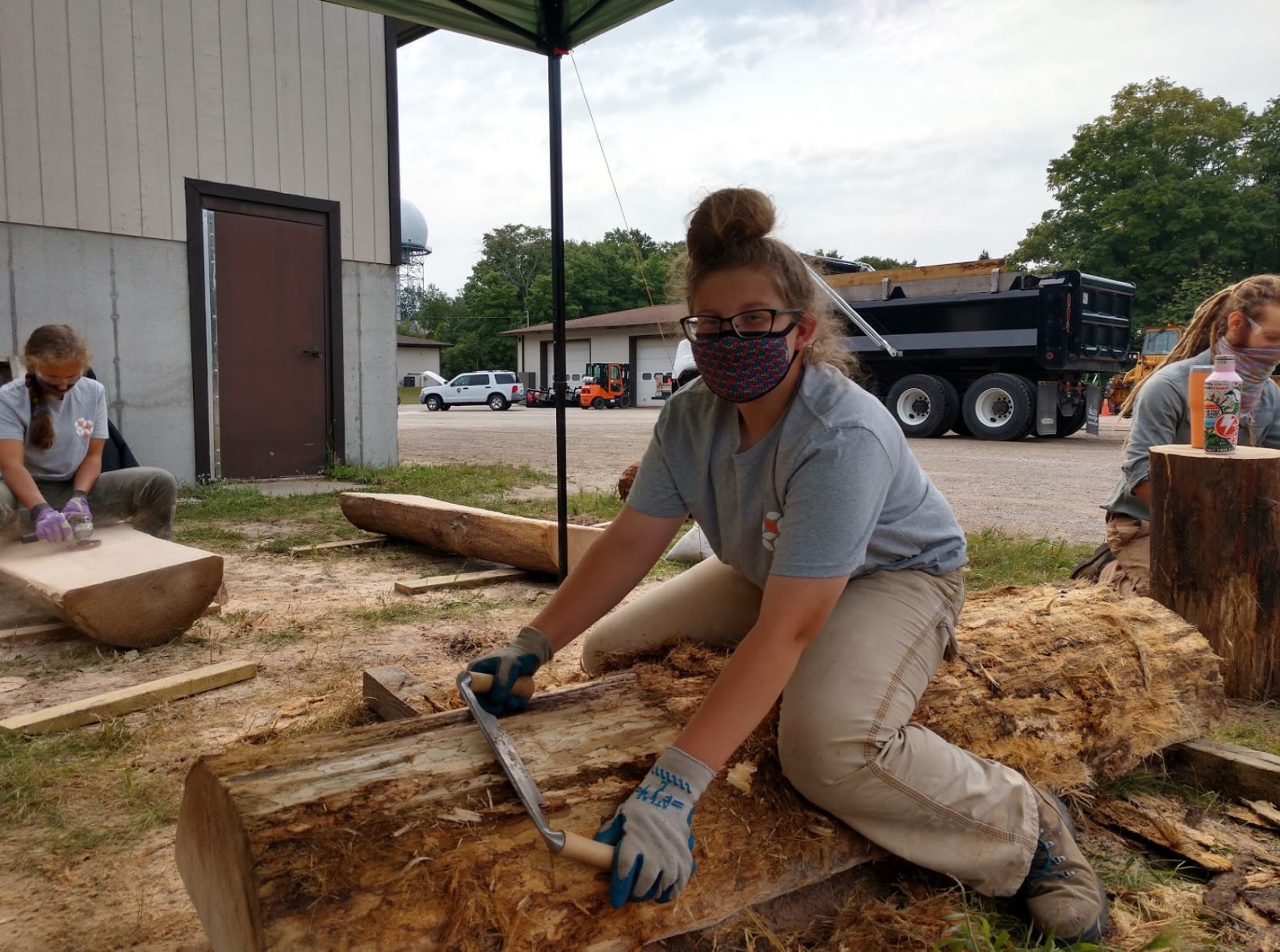 Work with the National Park Service included construction and installation of hewn log benches to remote campsites at Sleeping Bear Dunes National Lakeshore.
12. Compost Management
Community building takes many forms including management of the Oryana Community Compost. Neighbors are invited to drop sorted food waste at Lake Street, EcoCorps helps with pile management, and fresh soil is created!
13. Kids Creek Watershed Management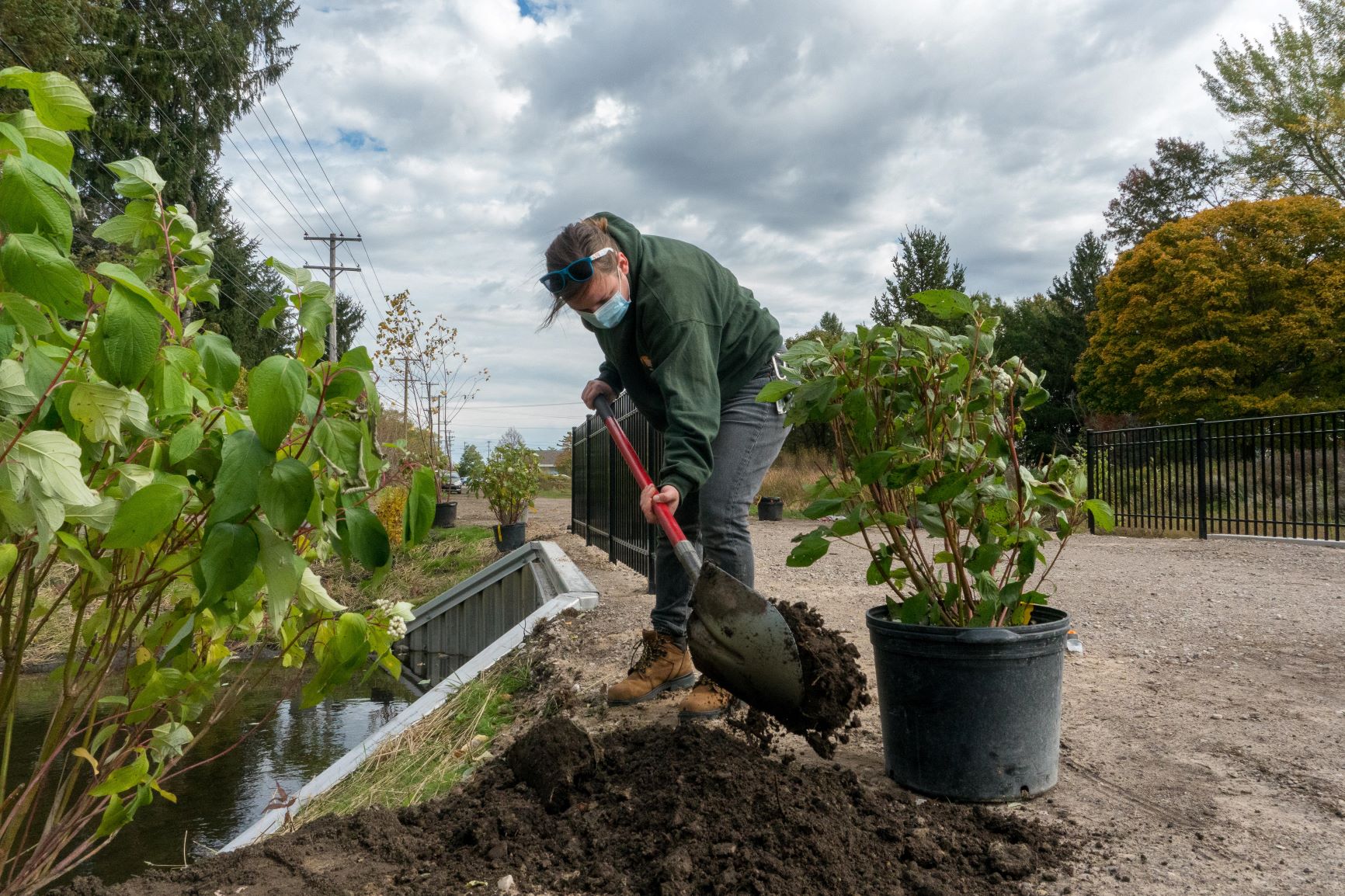 In an ongoing partnership with the Watershed Center and other experts, crews have been working to develop the recently renovated Kids Creek Bioswale area near Historic Barns Park into a thriving ecosystem and minimize stormwater run-off into Kids Creek.
14. North Country Trail Work
Trail work continued late into the season with crew members clearing fallen trees and brush near Blue Hole spring on the NCT segment starting from the Au Sable River.
15. Two Hearted NCT
Crew members traveled to the Upper Peninsula to perform 15 miles of trail maintenance the North Country Trail along Lake Superior near the Two Hearted River.
16. And More NCT Trail Work!
Working alongside the Spirit of the Woods Chapter of the North Country Trail, crews got out to help improve drainage along portions of the trail in the Manistee National Forest to reduce erosion.
Click to Learn about Trailside Erosion Prevention
17. More work in Benzie
At the Weldon Township park in Benzie County, crew members rerouted portions of the trail and removed invasive species.
18. Sawdust Hole Improvements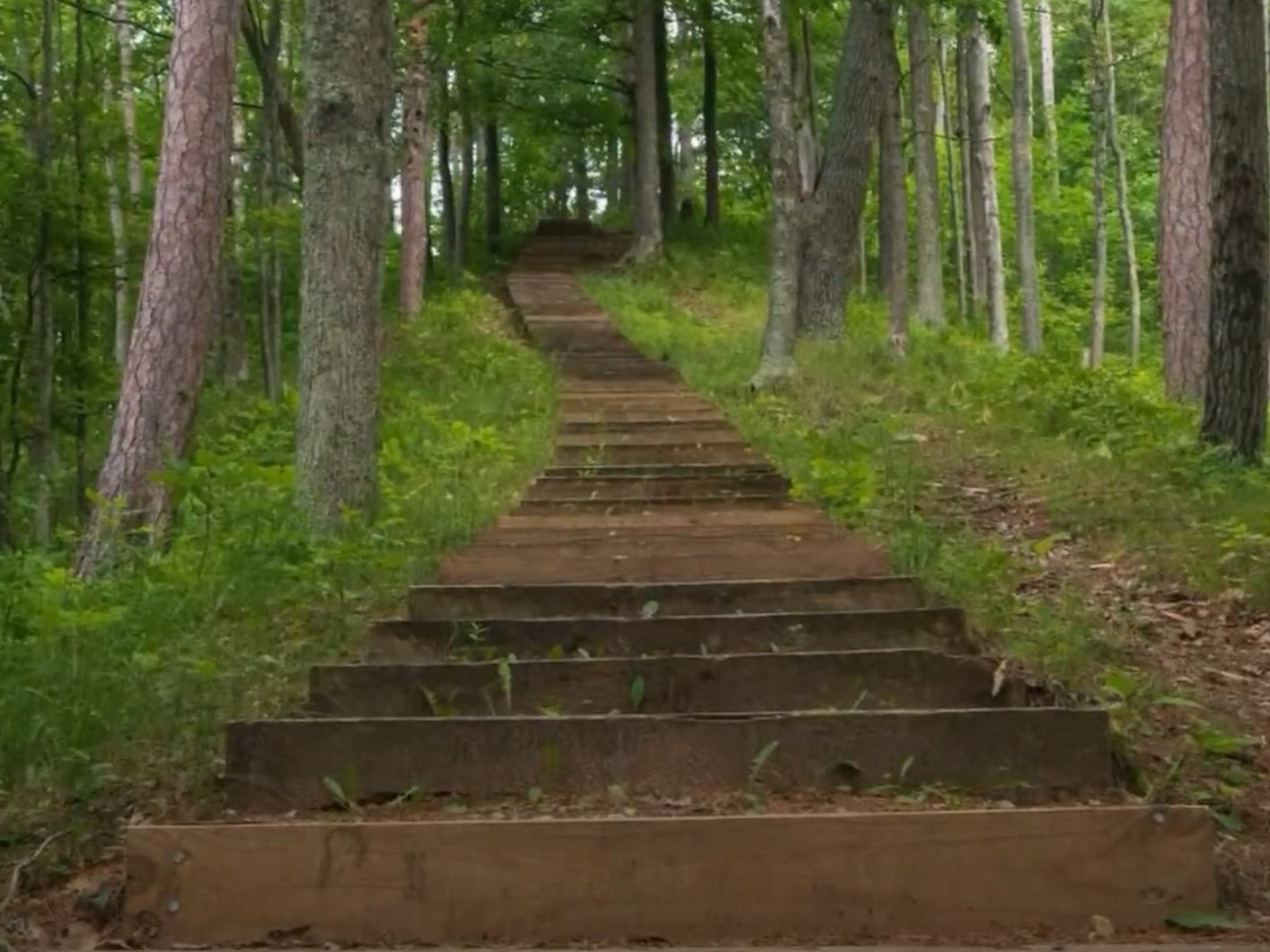 EcoCorps members renovated and restored portions of Sawdust Hole access to the Manistee River in Manistee County with walkways to the river to reduce land use impact.
Click for More about Sawdust Hole
19. Garlic Harvest
EcoCorps members assist in propagation and preparation of garlic for this season's garlic crop. Thanks to everyone who purchased bulbs and help sustain this program. We sold out for the first time this year!
20. Ten Years @Farmers Market
Hired by the Traverse City DDA, the SEEDS, as the managers of the Sara Hardy Farmers Market, this year added an online shopping service in response to the pandemic. Stay tuned for its return in early 2021!