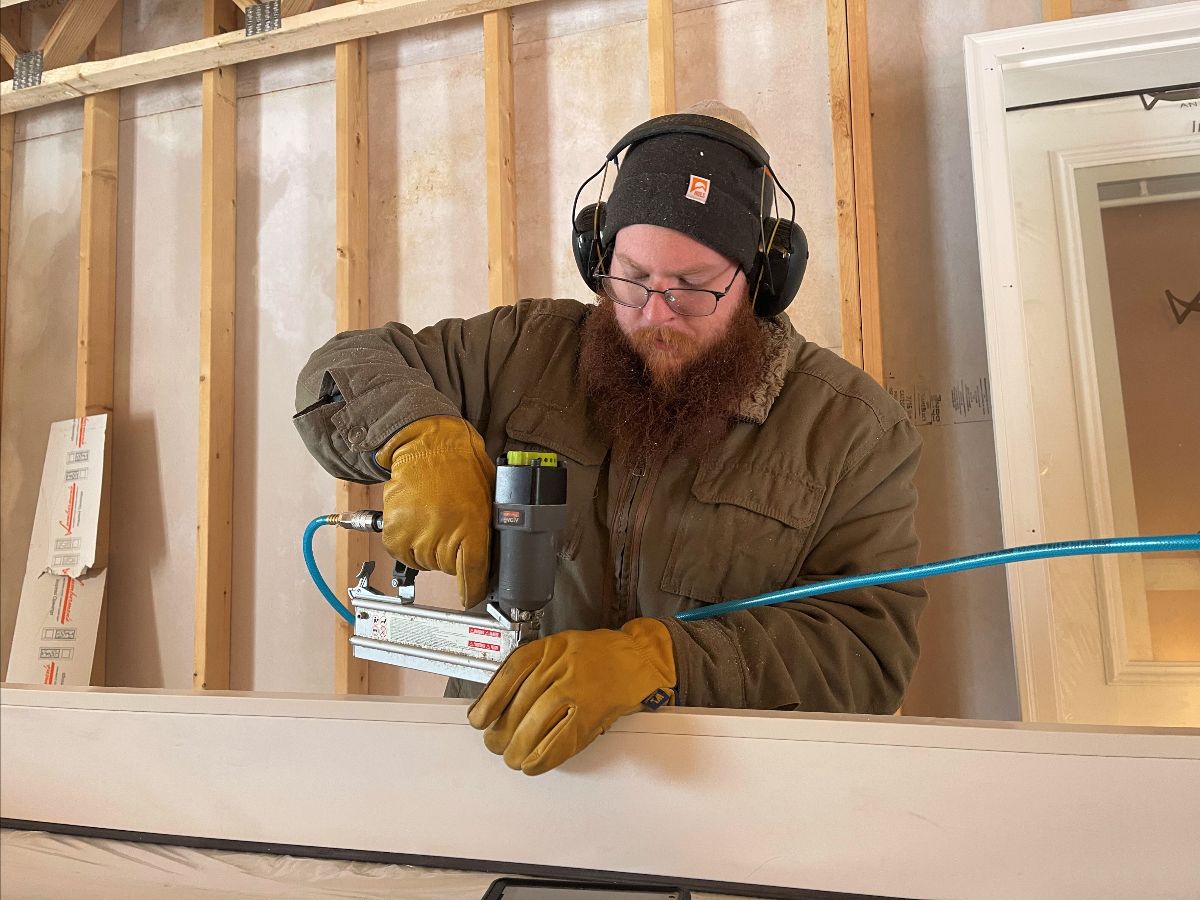 Above: EcoCorps Crew Leader Joe Jaczkowski builds a doorframe for the HomeStretch affordable housing development in Honor.
Benzie County is getting more affordable housing on the market this year, thanks in part to SEEDS EcoCorps! HomeStretch partnered with EcoCorps on its affordable housing development in the Village of Honor. Through this partnership, EcoCorps provided both construction training to its crew members and labor for an industry in critical high need.
"Affordable housing is really needed right now. My favorite part about this project is knowing that people who need that housing are going to have a roof over their heads."
– Elisa, EcoCorps Crew Member
EcoCorps members supported the project during the winter phase. They hung drywall, installed insulation, helped with plumbing and siding, performed rough framing, exterior door trim and other general labor. EcoCorps will put finishing touches on the site by installing landscaping this summer.
"I was amazed to see how willing and able the crew were to get involved. They worked through the coldest temperatures during the winter and not once did anyone complain. They followed instructions and performed the work perfectly. I hope we have the opportunity to do it again on the job!"
– Jon Stimson, HomeStretch Executive Director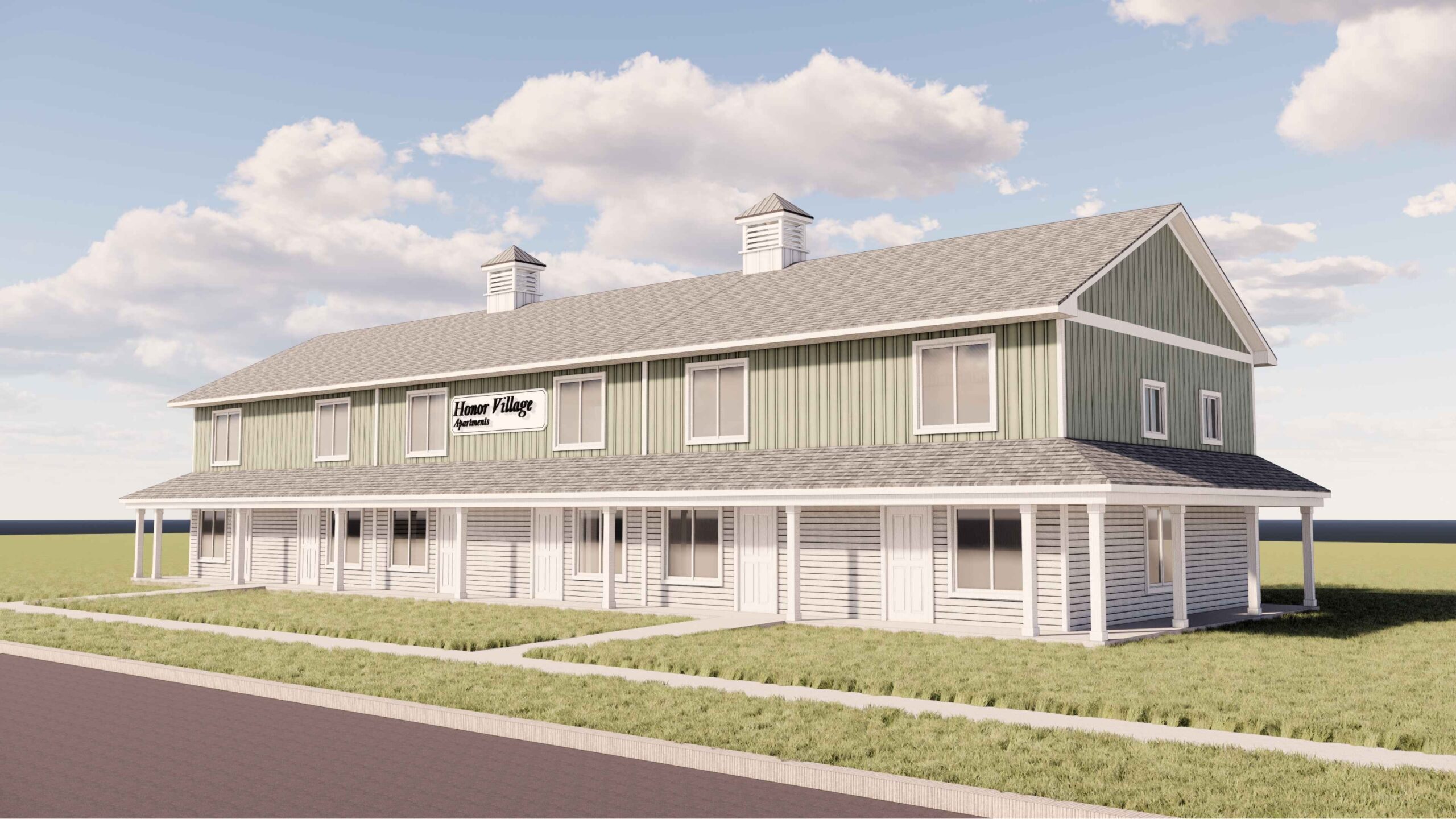 Above: The project consists of eight units, each with two bedrooms, in downtown Honor. When complete, the development in Honor will be able to house up to 32 income-qualifying individuals.
The units will be targeted to residents with incomes below 80% of the Area Median Income. For information about HomeStretch and income qualifications, Click Here.
EcoCorps is a green-collar career exploration program that supports skill training, professional development, and leadership. Crew members gain valuable paid work experience while serving their local communities.