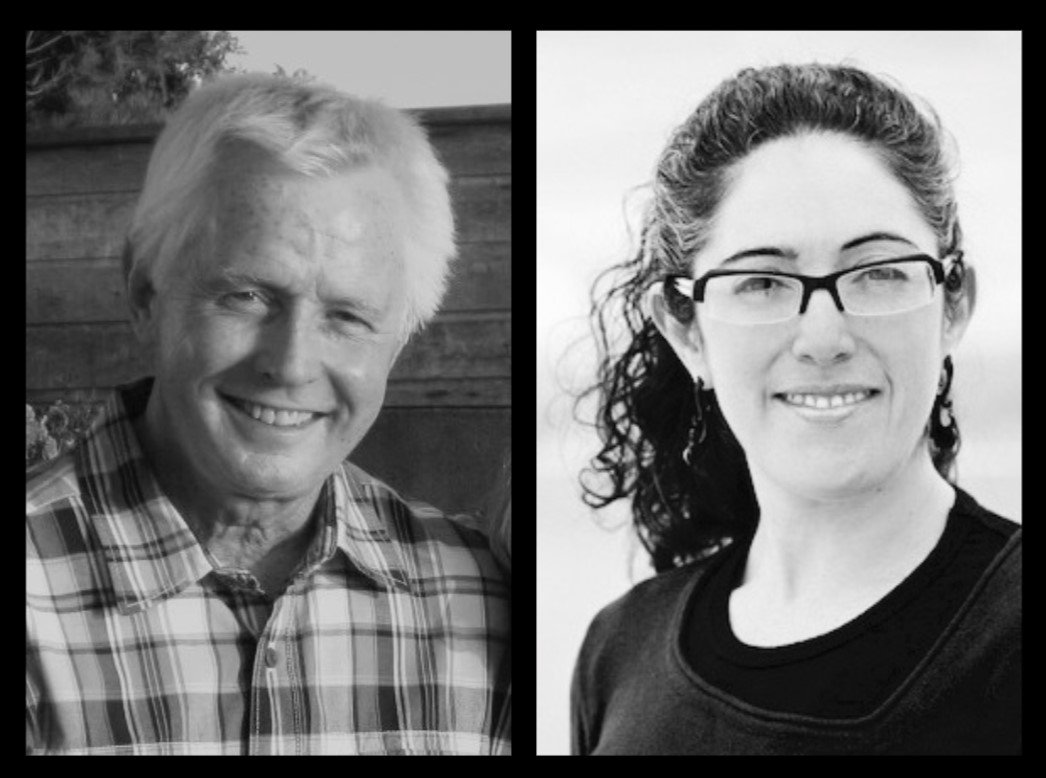 Above left: Board Member Ed Smith. Above right: Executive Director Sarna Salzman.
Ever wondered how SEEDS got started, or what the name stands for? Curious about what our executive director considers the greatest threat to Michigan ecosystems? Hear it all in this 45 minute podcast episode on "The Pursuit Of," hosted by Ryan Buck and Mark Wilson, featuring SEEDS Executive Director Sarna Salzman and Board Member Ed Smith.
"The environmental movement and social justice movement must work together to succeed. It's not enough to just care about polar bears to get people to green their lifestyles. And it's not enough to just say kids need to be fed to make sure that our food system is not destroying the planet. We're talking about systemic change here. So together we start building regenerative, agricultural systems that feed nutritious food to children, and those children grow up strong and resilient and become the kind of leaders that we need, that we're desperate for, to really be able to use their voice and to make the changes they want in the world." – Executive Director Sarna Salzman
"The Pursuit Of…" is a podcast about what matters. It is a purely guest-centric show focusing on people and organizations that advance positive change. Positivity can be anywhere; and in a time of vast discord, "The Pursuit Of…" is finding those who champion its causes loudest. Hosted by Ryan Buck, Artist Development, New Leonard Media and co-hosted by Mark L. Wilson, Owner, New Leonard Media, we look to give a profound voice to those who are in the pursuit of… making things better, any way possible.