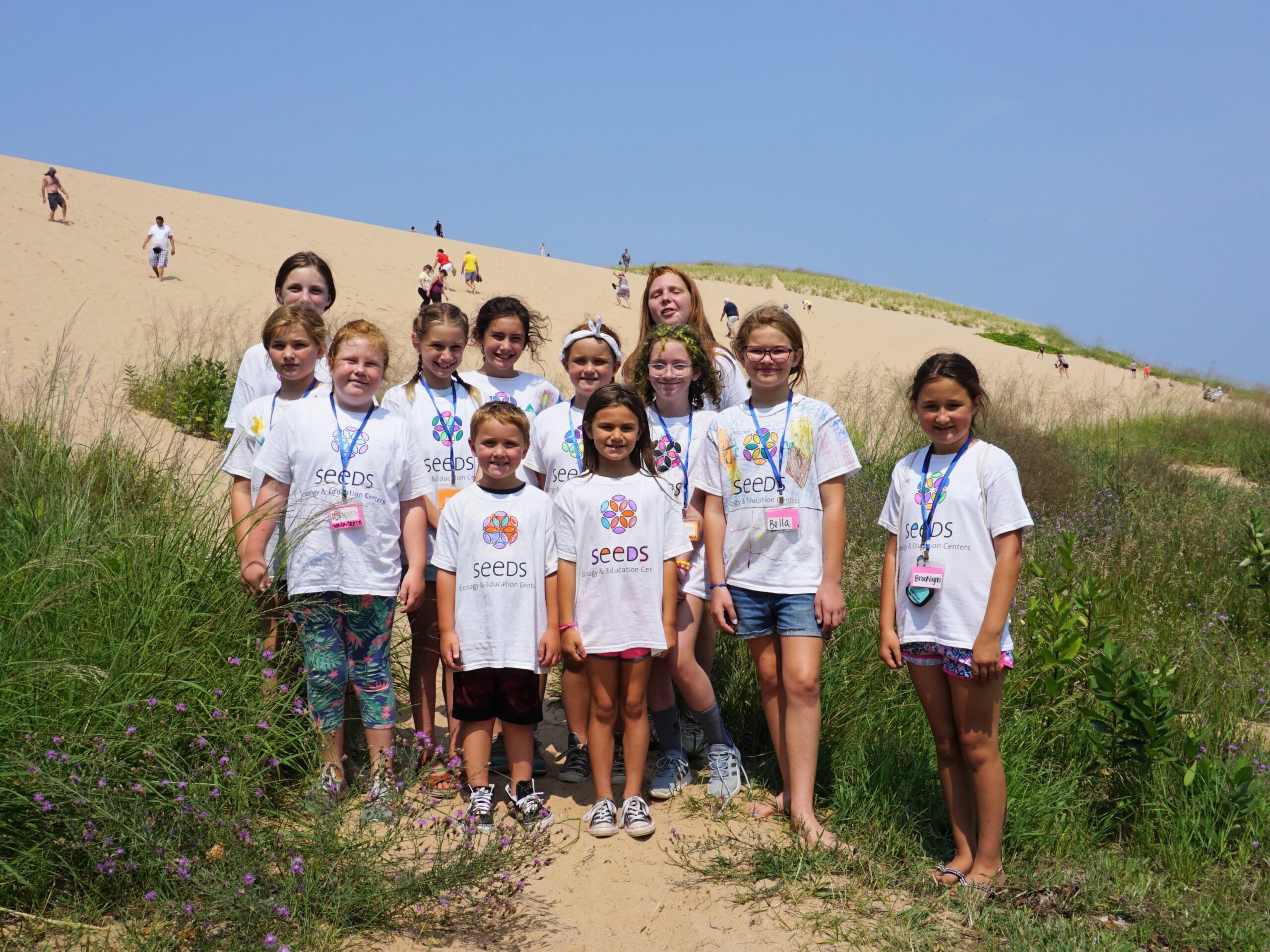 Above: SEEDS kids from Mesick Elementary School visit Sleeping Bear Dunes National Lakeshore this summer.
SEEDS After School hit the road for some summertime adventures! Students are discovering and exploring beautiful natural areas together!
For some of our students, field trips with SEEDS present their first opportunity to visit  landmark destinations like Sleeping Bear Dunes National Lakeshore.
"The kids really had an amazing time climbing the hills and making new memories together at Sleeping Bear Dunes!"   – Stephanie Brown, Site Coordinator at Mesick Elementary School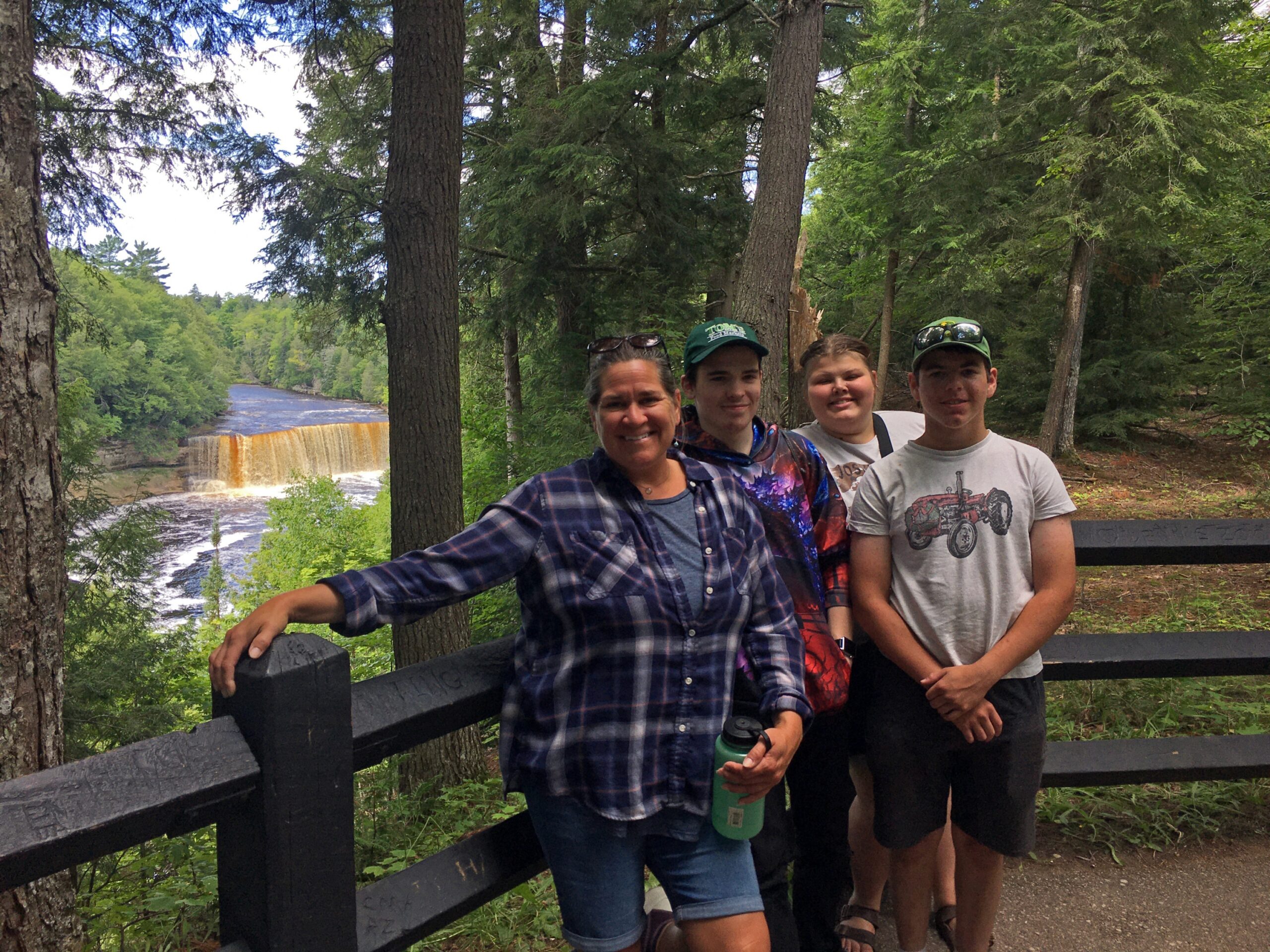 SEEDS Education Specialist Sarah Shelp and Benzie Central High School & Academy students Cody, Macy, and David pose in front of Tahquamenon Falls in the Upper Peninsula.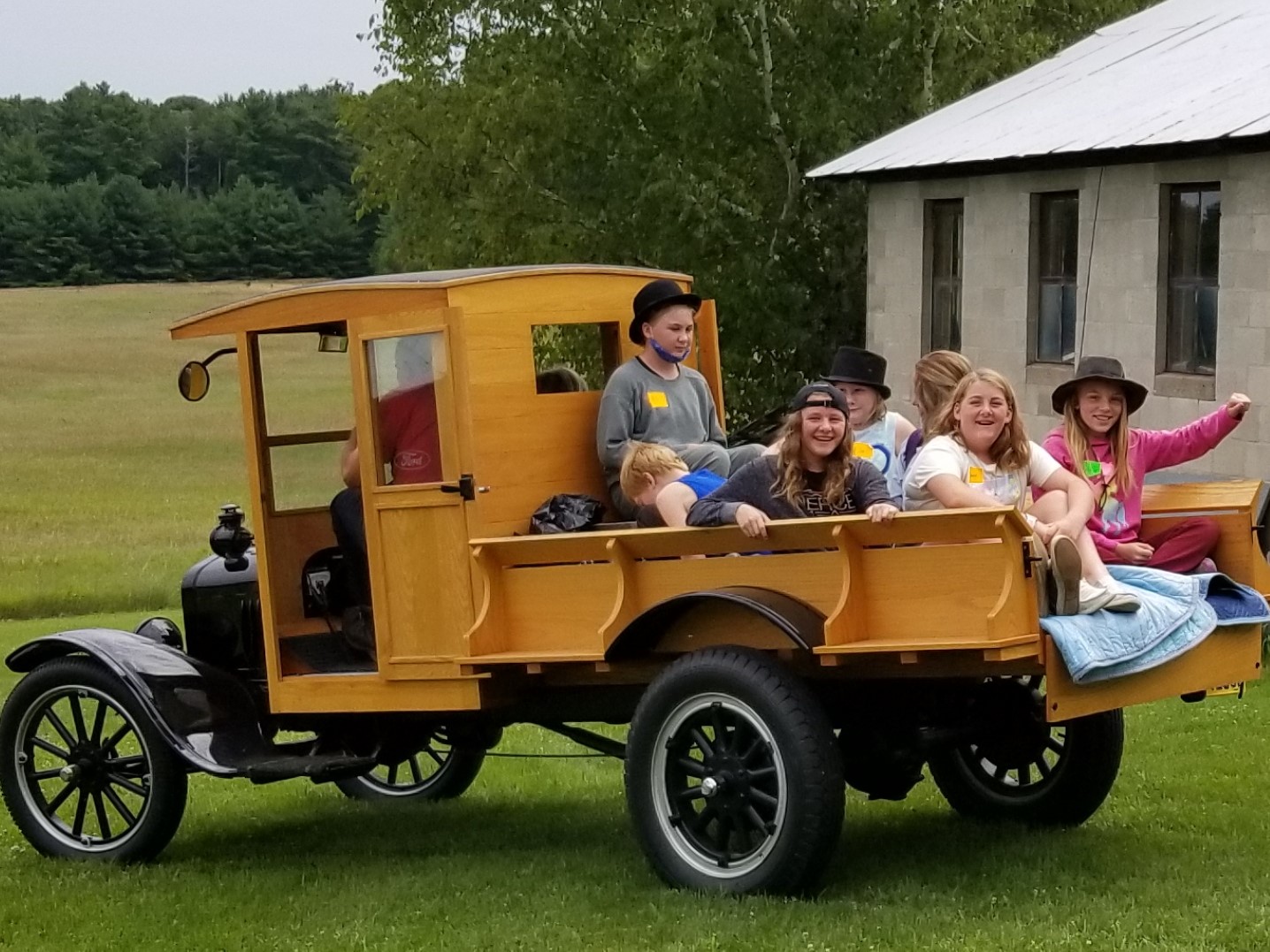 At Samel's Farm in Williamsburg, Forest Area Middle School students got to check out a restored 1918 Ford Model TT, make biscuits in the old farm house, hike around, visit the barn, learn about the archaeology of the site, and see flint-knapping and blacksmith demonstrations.
Marion Elementary School students visited a goat farm and got to feed goat kids! This field trip to Maple Leaf Creamery was one activity in a series about how to care for animals and show compassion.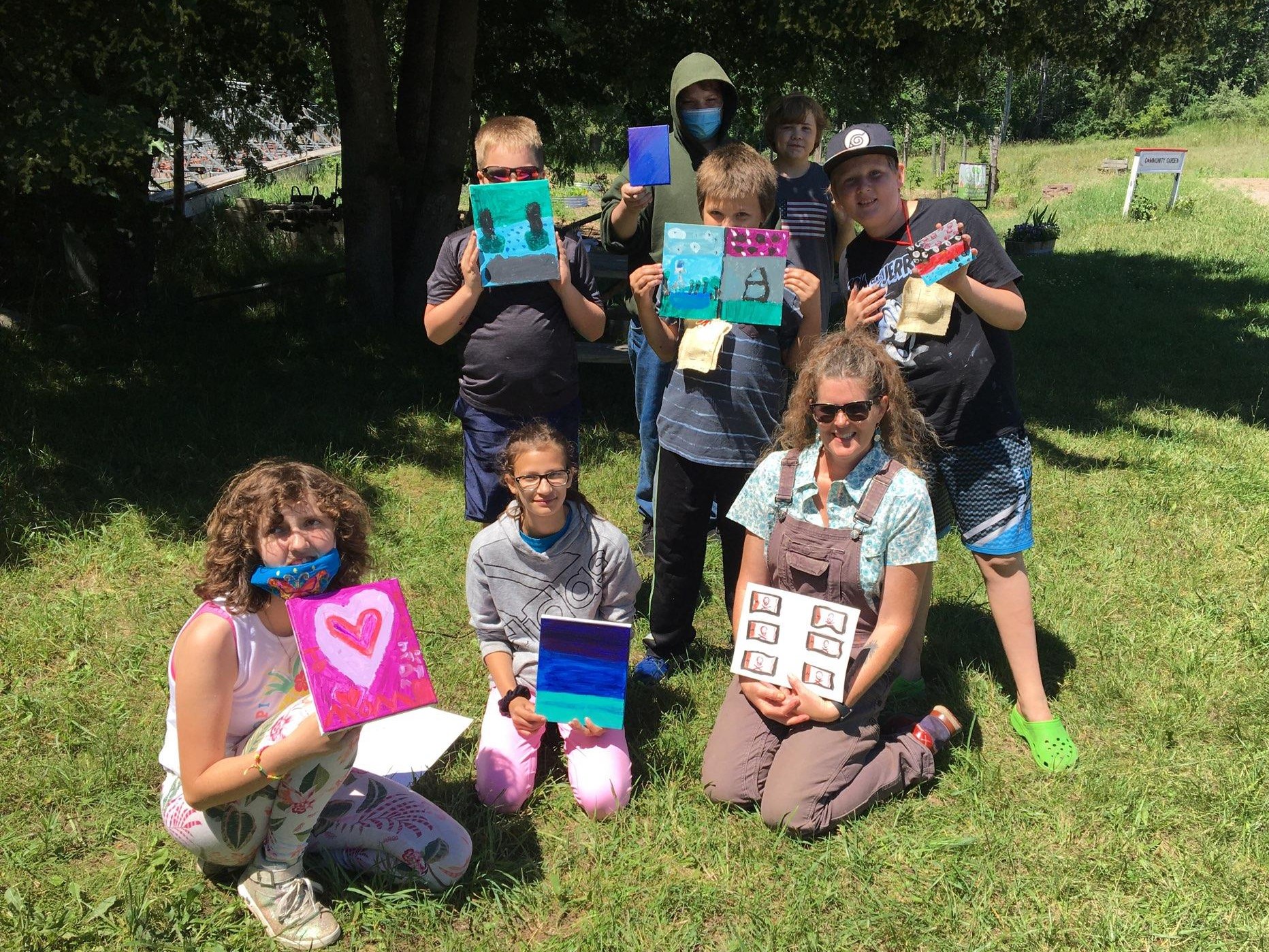 Middle schoolers from Benzie Central Middle School visited one of our favorite neighbors, Grow Benzie, and practiced their painting skills.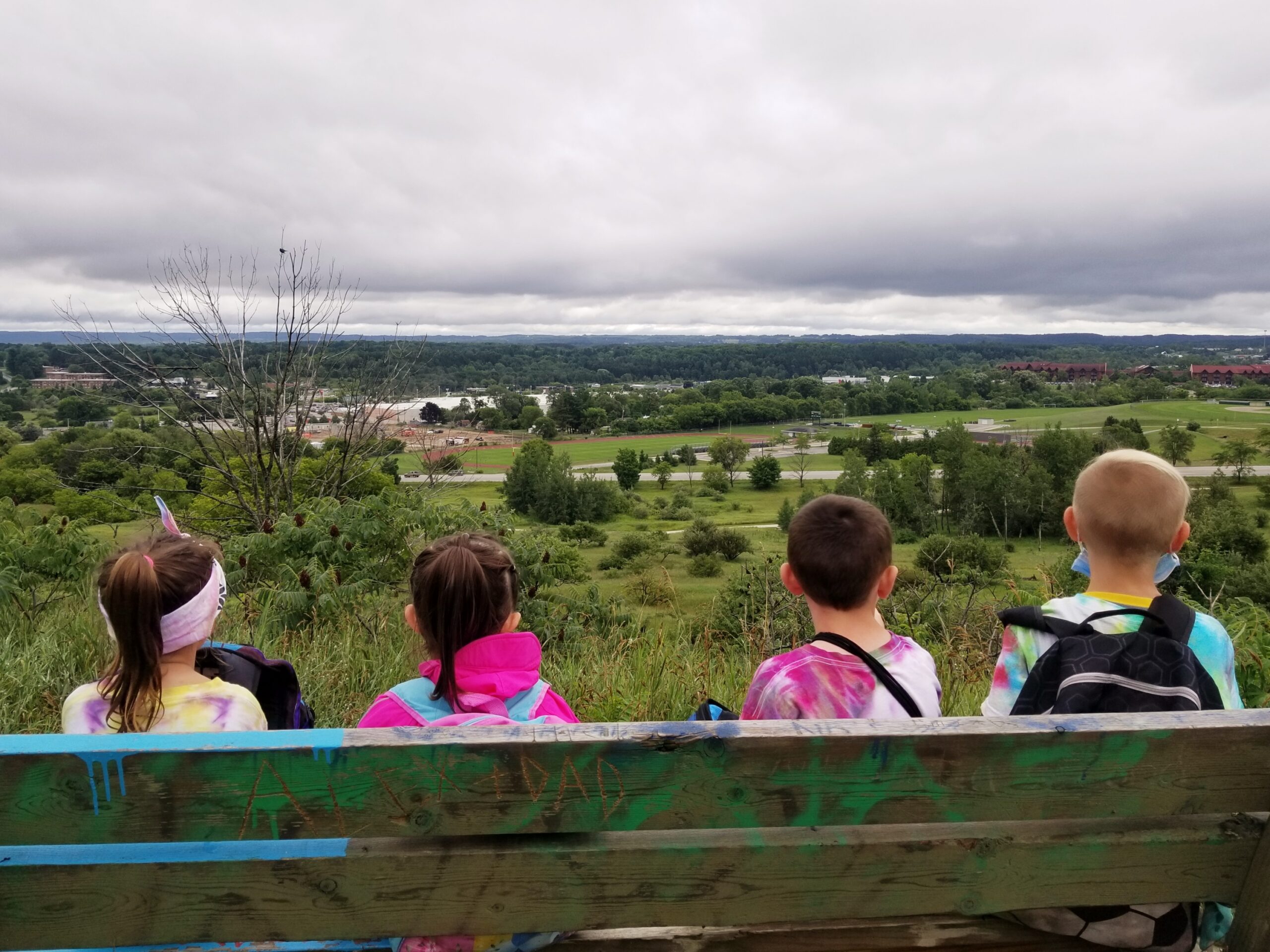 Betsie Valley Elementary School students climbed up to the overlook at Historic Barns Park in Traverse City and took in the view! We love hosting students at Historic Barns Park where SEEDS is a proud management partner!
SEEDS After School provides six weeks of free summer camp to each of its eleven partner schools. In addition to field trips, students gardened, played group games, participated in summer reading challenges, learned from guest instructors, and got to have fun all day with their friends and SEEDS teaching staff.