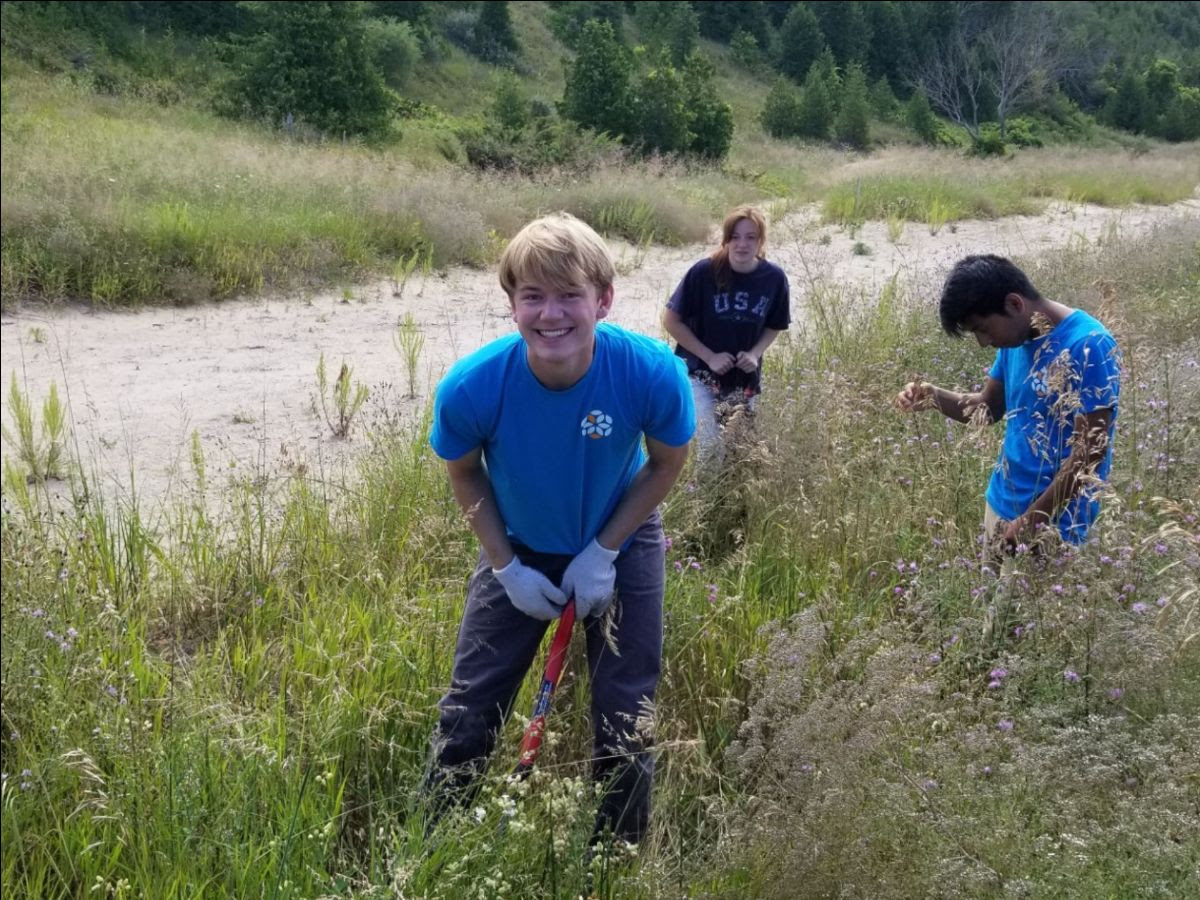 "This is the best job I've ever had! I loved learning new skills and the chance to serve my community." – Elliott Smith, 2019 Corpsmember seen above removing Baby's Breath at Elberta Beach.
19 Restoration & Regeneration Highlights from 2019
Making Room for Native Species Restoration
#1. Did you know Baby's Breath is invasive and threatens sand dune ecosystems? Corpsmembers from Saginaw and Northwestern Michigan teamed up to remove it from Elberta Beach, in partnership with the Grand Traverse Regional Land Conservancy to make room for native species!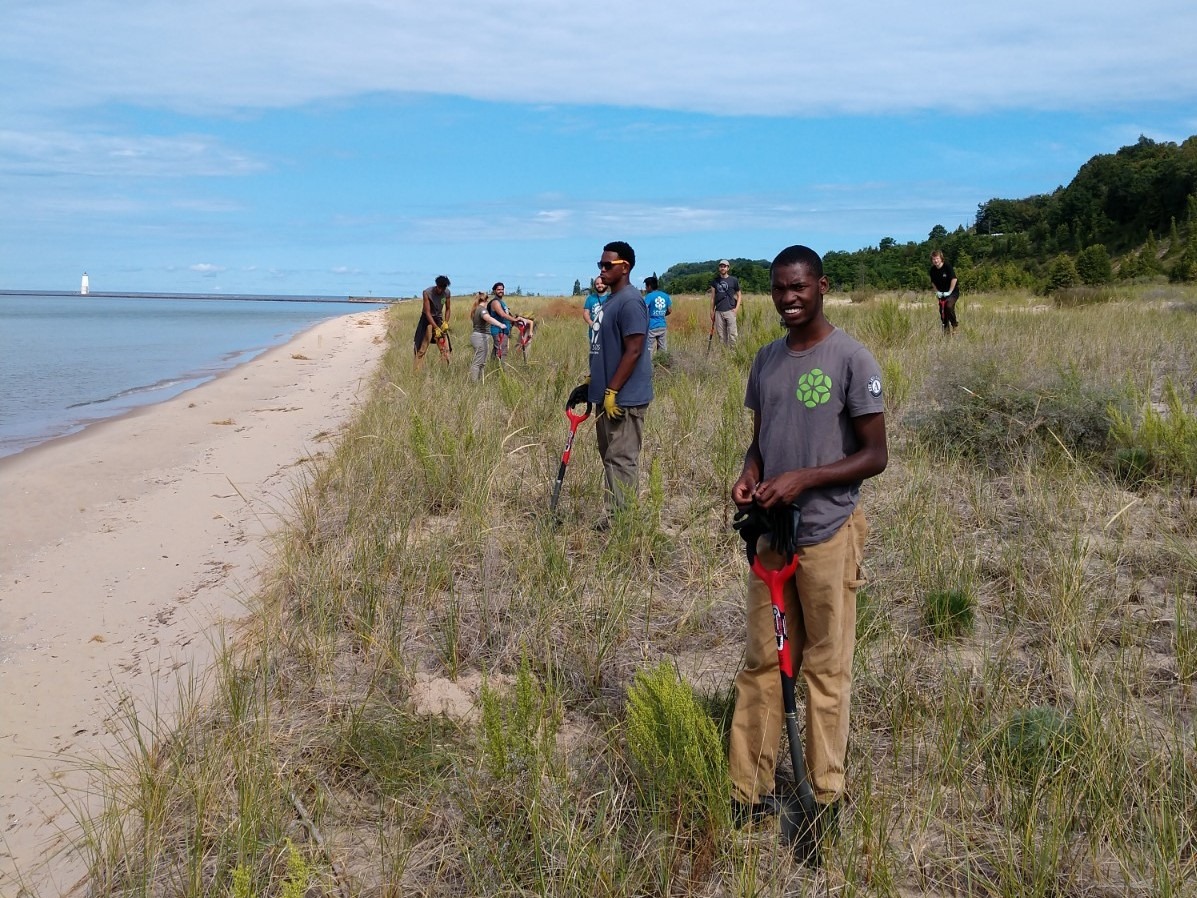 #2. Eastern Bluebird Nest Boxes! The Benzie Central High School Construction class cut out the pieces during the school day, and SEEDS students assembled the boxes and hung them on the Benzie Central High School campus after school.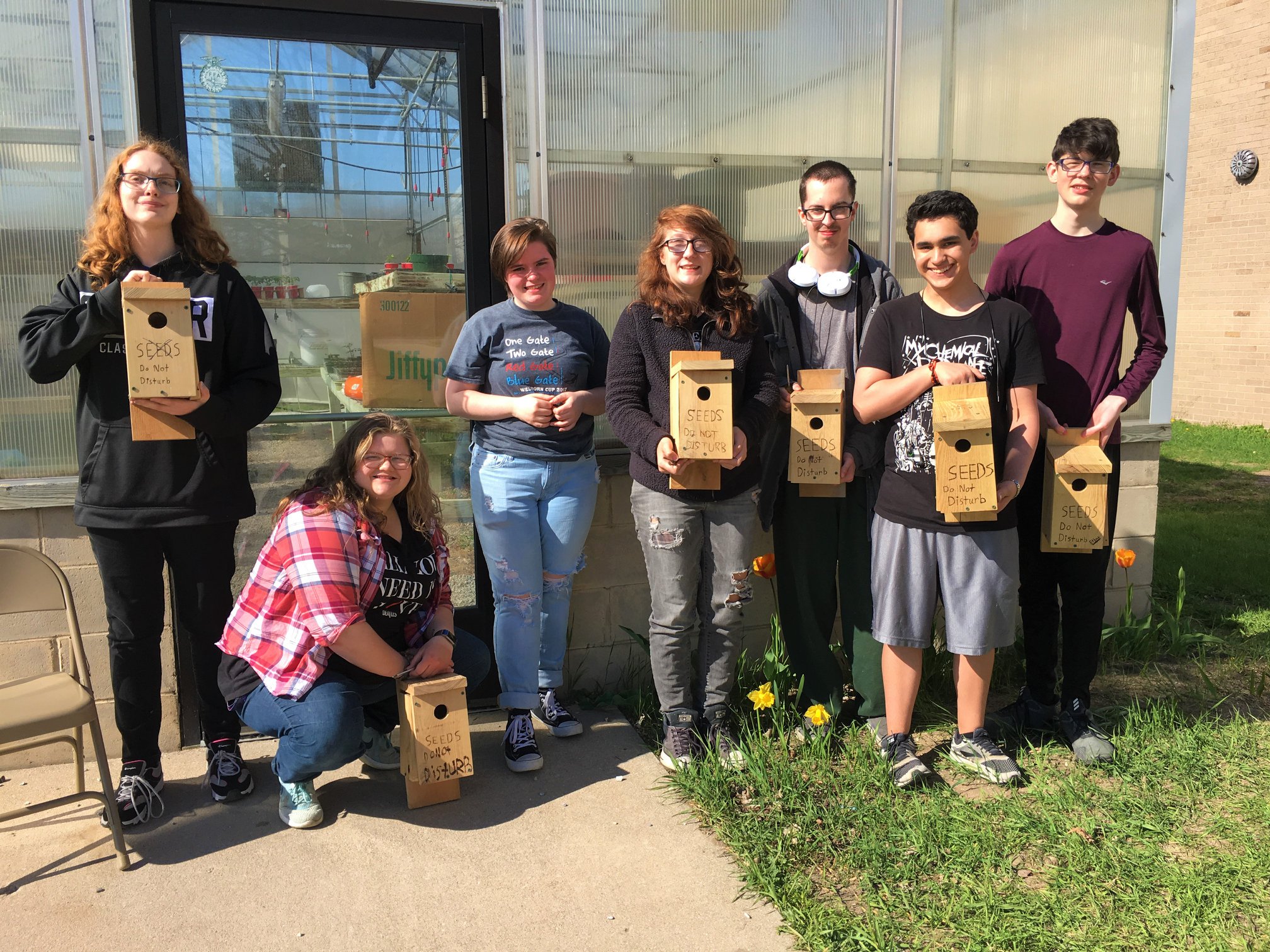 #3. Corpsmembers removed invasive buckthorn and replanted natives for the Saginaw Children's Zoo. Gotta cut down buckthorn before it goes to seed and crowds out native shrubs and understory plants.
#4. Corpsmembers removed garlic mustard from Crystal Downs Country Club near Frankfort. Garlic Mustard is an invasive plant that is toxic to native butterfly larva and quickly overtakes native wild flower habitat.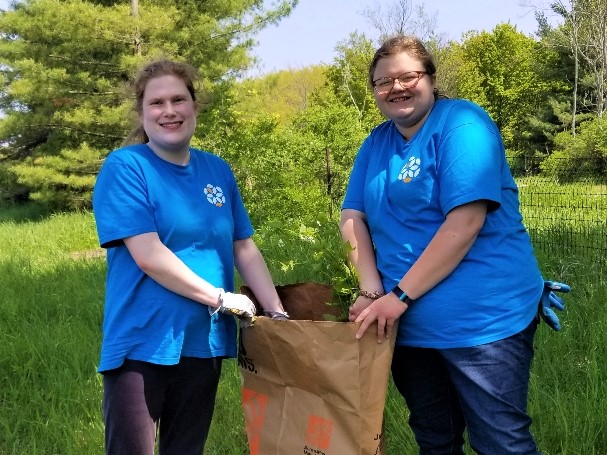 #5. Helping reforest Manistee County, SEEDS Corpsmembers planted 800 White Pine saplings. Remember when White Pines towered over lush forests across Michigan? We hope our great-grand children will get to experience this again!
#6. SEEDS After School students at Rapid City Elementary raised a Nme (Lake Sturgeon in Anishinaabemowin) and released it in the Black River in Cheboygan County. This project was in collaboration with the Little Traverse Bay Bands of Odawa Indians and the Grand Traverse Stewardship Initiative. Read more here.
#7. Our Saginaw Corps traveled to the White Cloud region and assisted US Forest Service staff in habitat restoration and creation for the Eastern Massasauga Rattlesnake.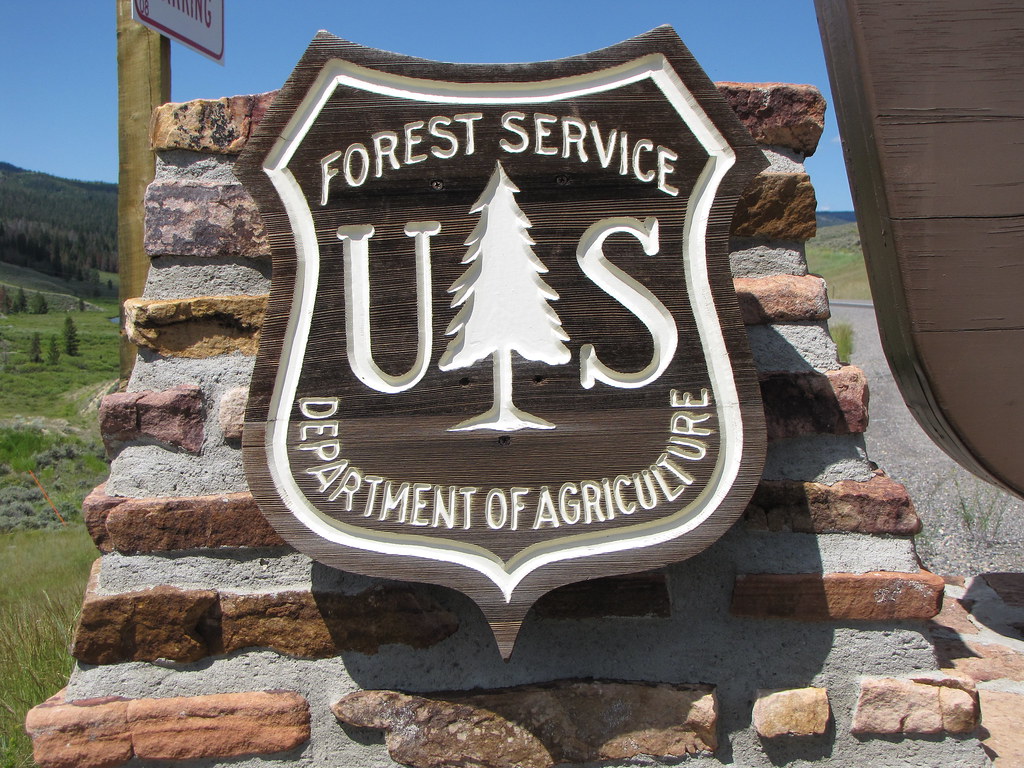 Park & Trail Improvements
#8. At Wickes Park in Saginaw, Corpsmembers rolled up their sleeves and removed the fencing around the overgrown basketball court to prepare the way for planned improvements.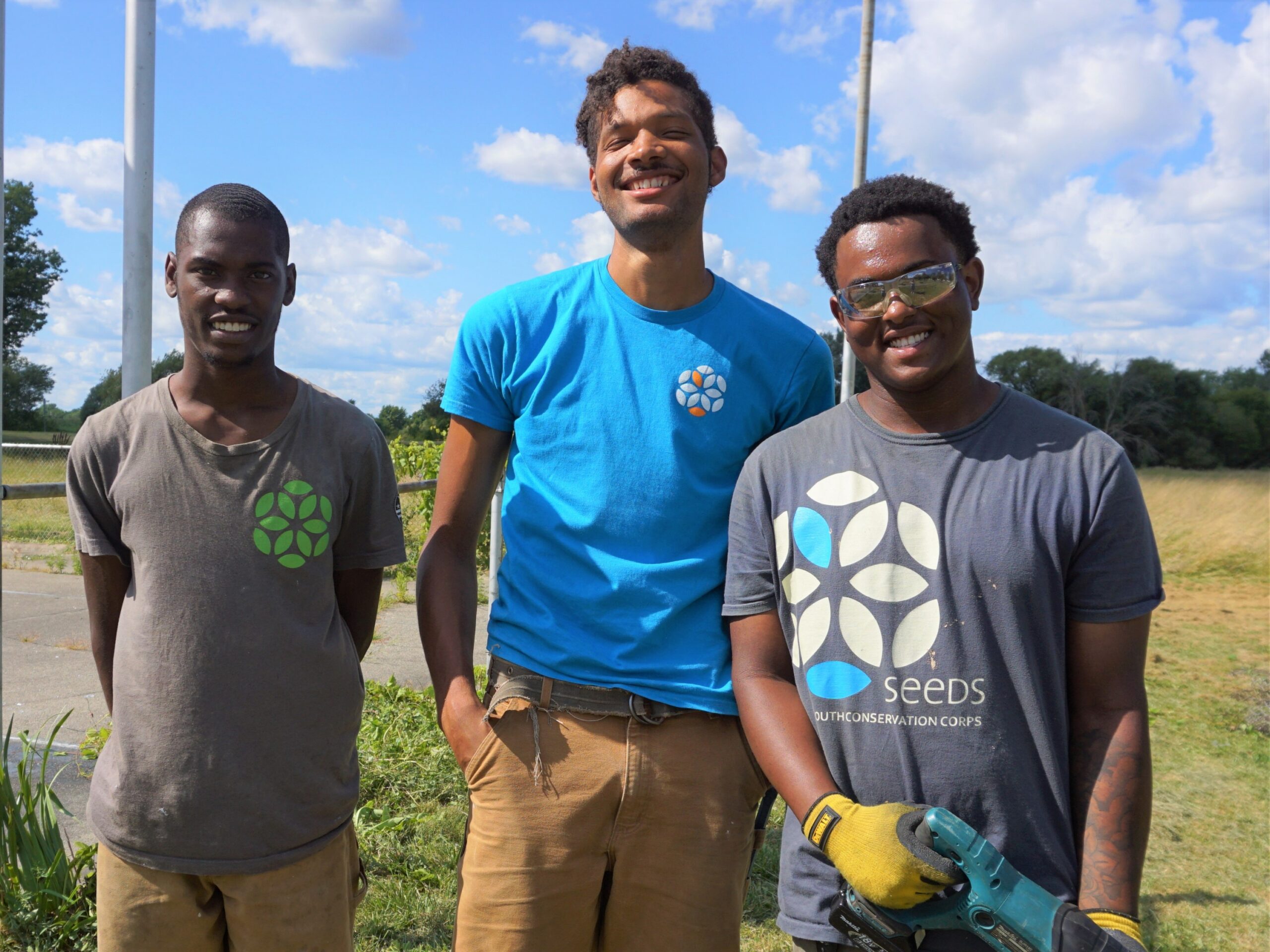 #9. Natural Leaders worked together to clean up a beach at Sleeping Bear Dunes National Lakeshore on Lake Michigan. They removed plastic, glass, and other trash.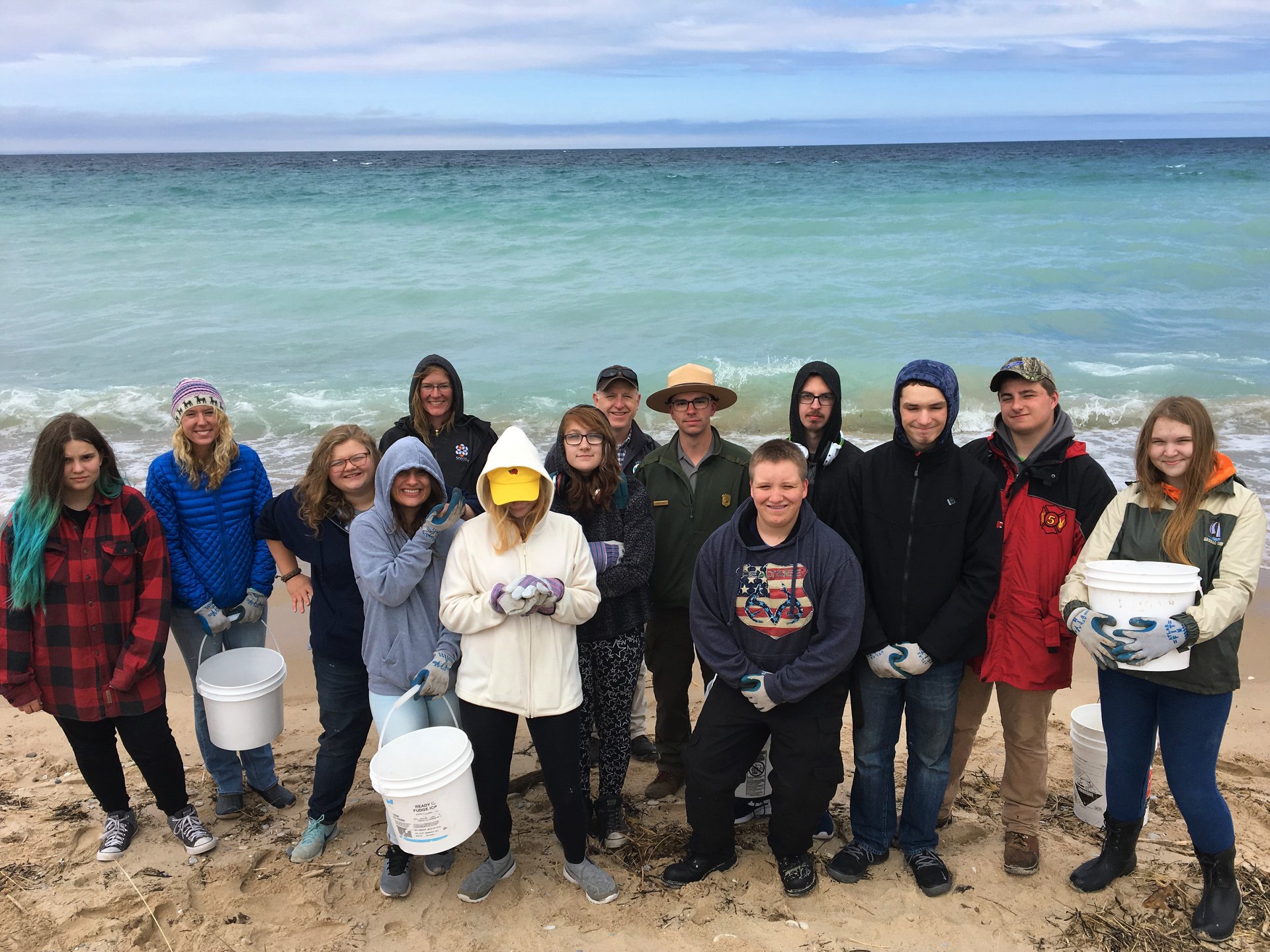 #10. Corpsmembers worked with Huron-Manistee National Forest staff to construct a puncheon-style boardwalk and repair stairs to improve access to the Manistee River in Manistee County.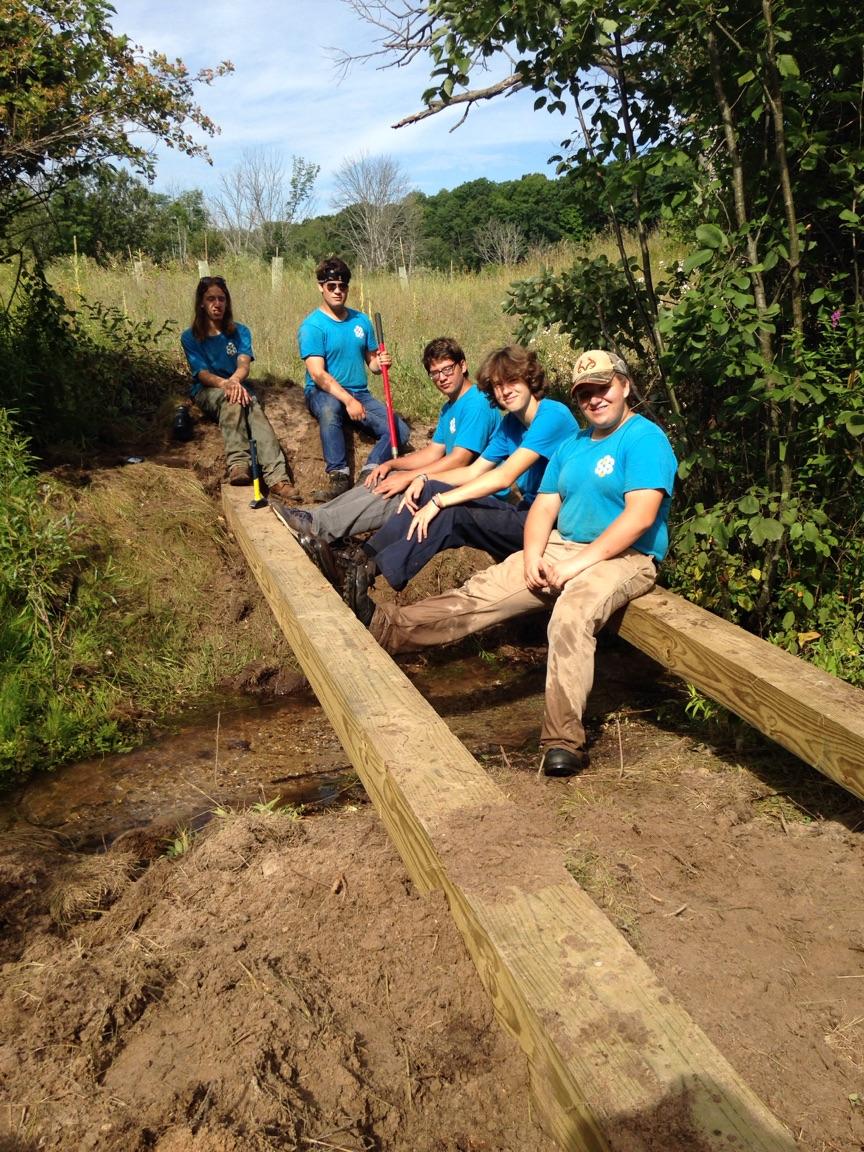 #11. Ice cream for Corpsmembers! Latitude 44 was so excited about SEEDS work on the Missaukee Junction Trail in Cadillac that they gifted frozen treats to the crew and kept morale high!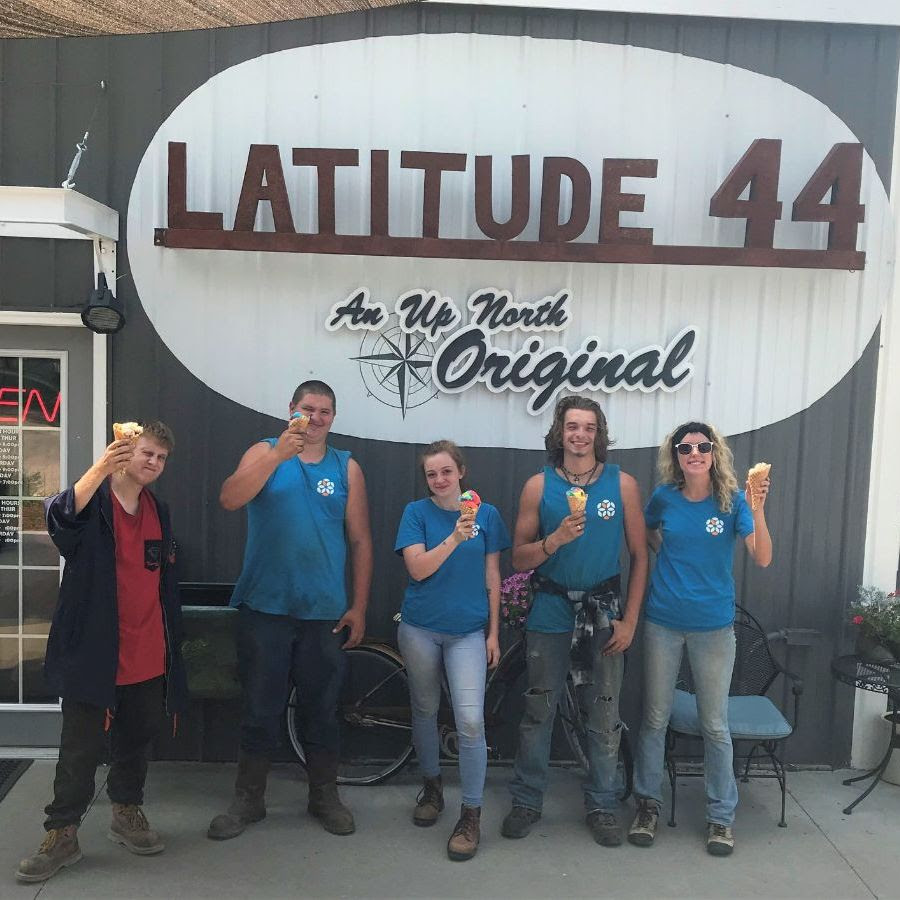 #12. For the third year in a row, Corpsmembers worked on improvement projects for the Shiawassee National Wildlife Refuge in Saginaw! This year was big for trail improvements.
#13. Corpsmembers constructed sections of boardwalk in both Petoskey and the Huron-Manistee National Forest and installed fencing to improve safety and access to the North Country Trail.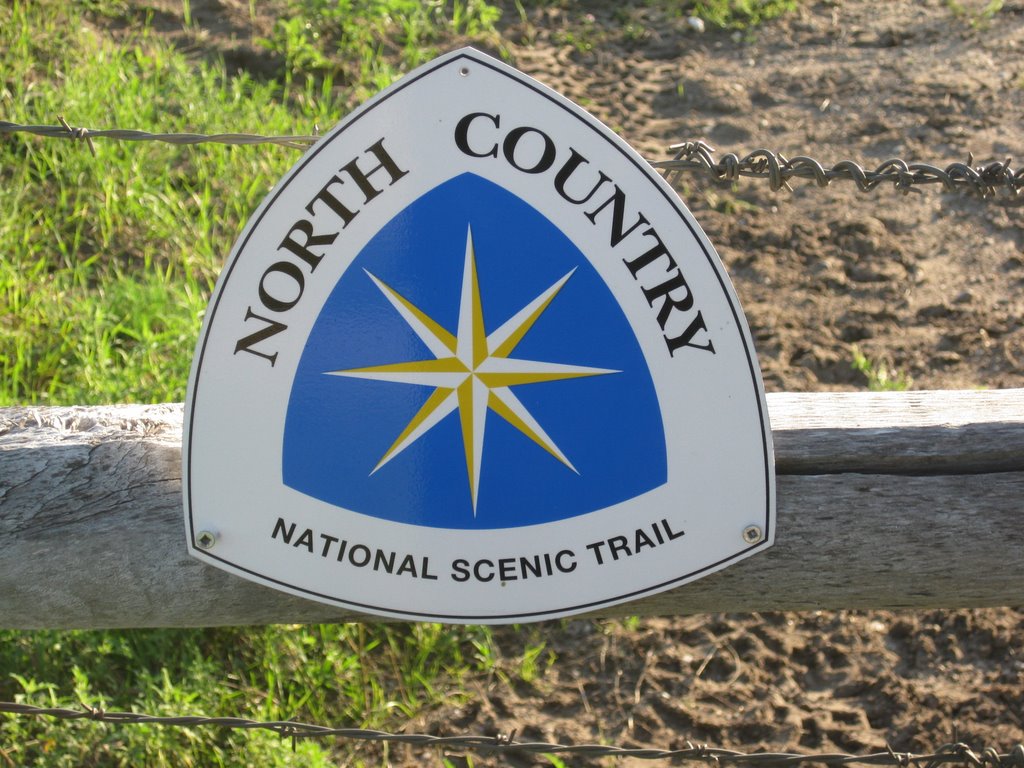 Small-Scale Construction & Agriculture
#14. A beautiful new shed was raised at the SEEDS Farm at Historic Barns Park. The shed was made from Black Locust lumber and reclaimed building materials.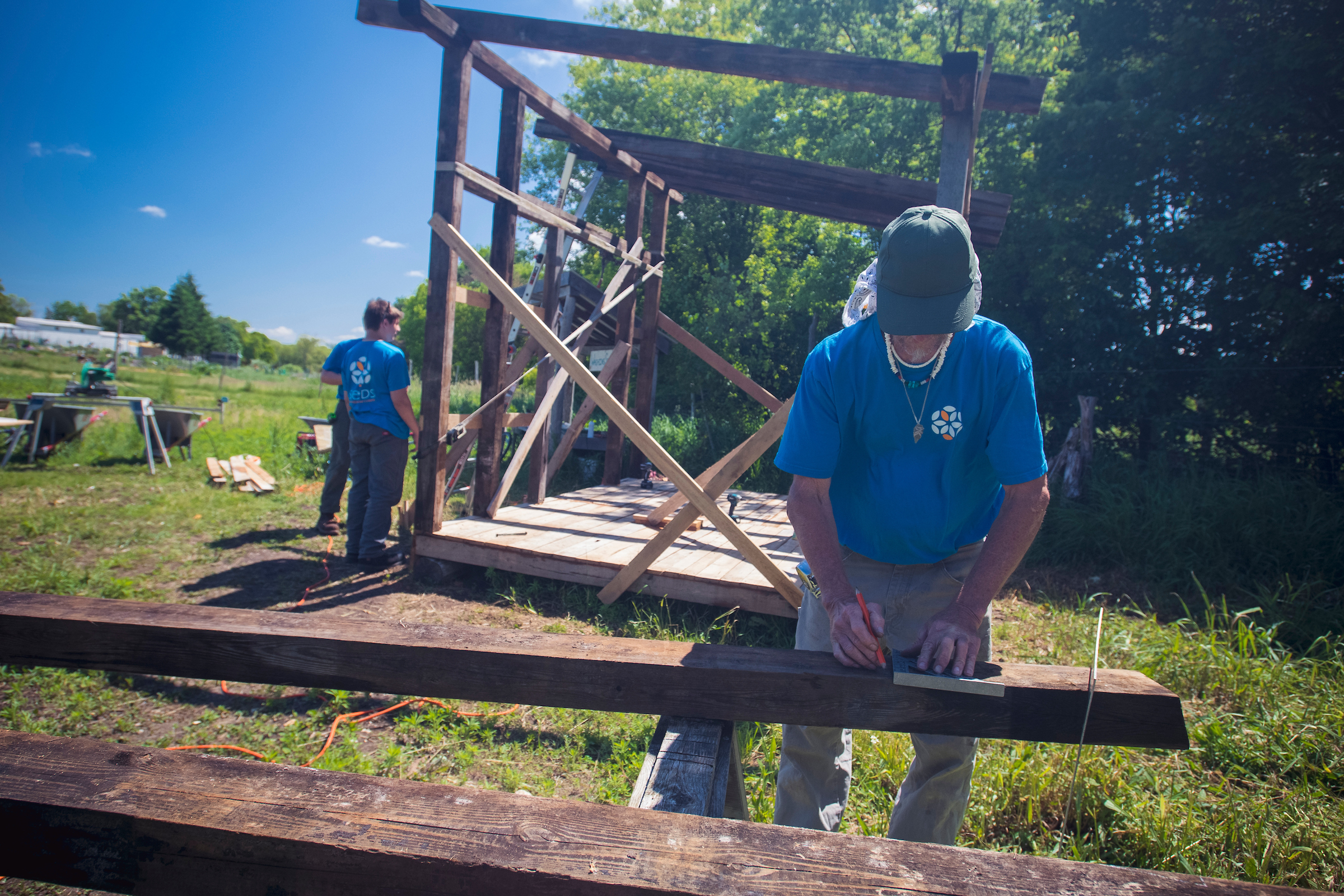 #15. The Greenagers from Traverse City West Middle School – TCAPS came over to the SEEDS Farm at Historic Barns Park this Spring to help move soil, thin seedlings, and make 'seed bombs'. Yes, we sell seed-bombs!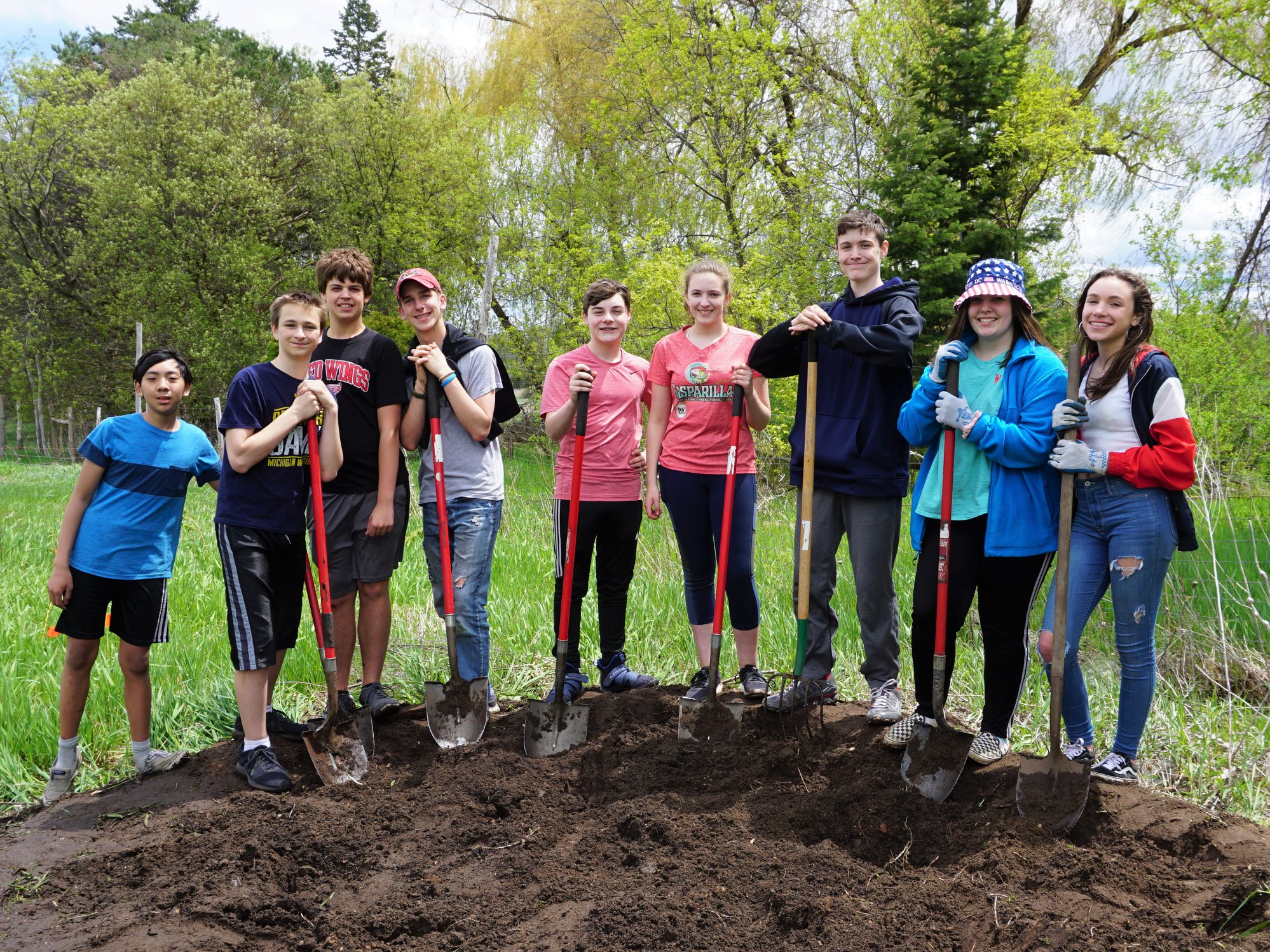 #16. The SEEDS Youth Conservation Corps restored and managed the Community Compost Bins at Oryana Community Co-op. Composting is an incredible way to conserve resources and return nutrients to the soil!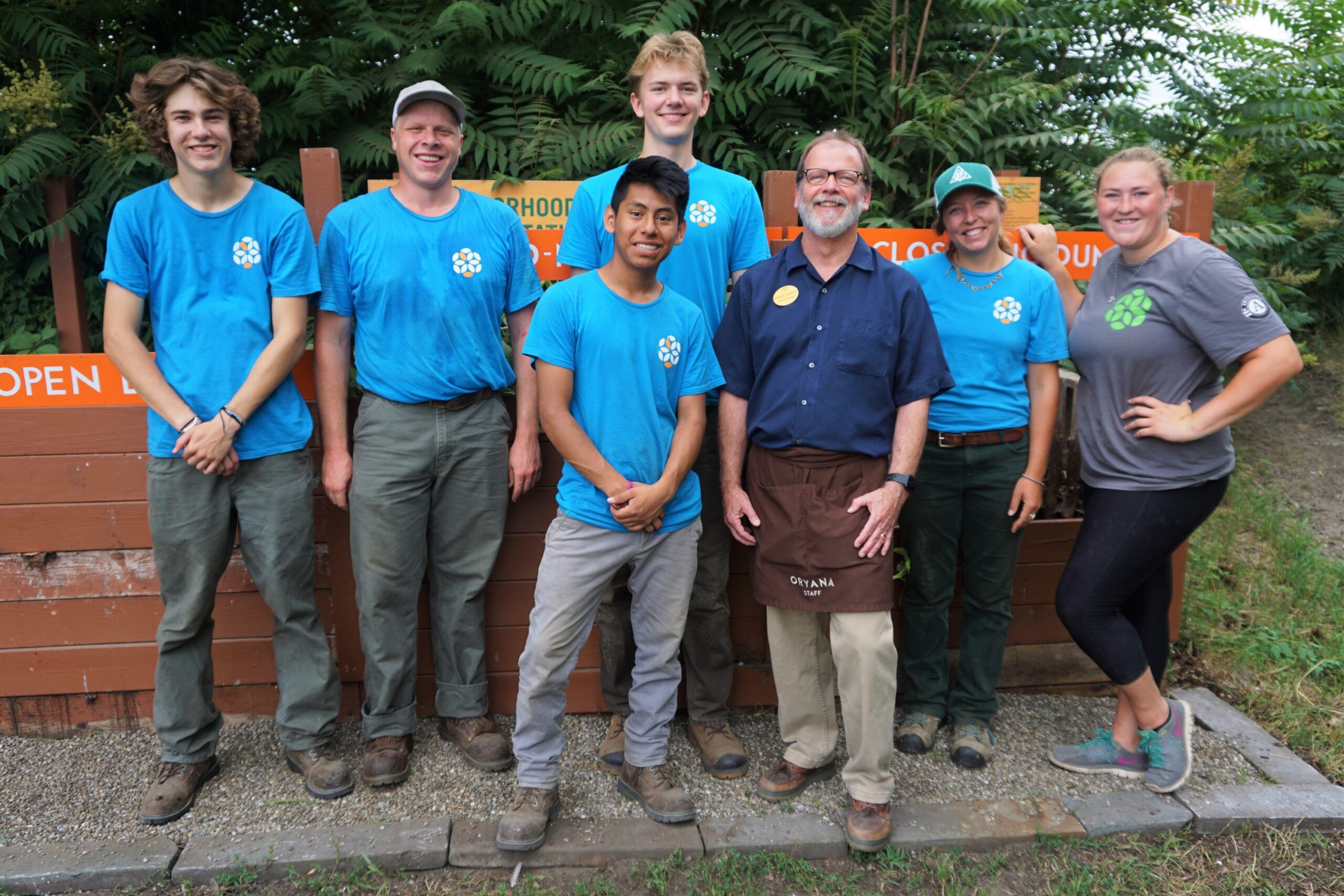 #17. Corpsmembers built raised beds for Munson Healthcare Paul Oliver Memorial Hospital to support horticulture therapy for patients of the facility. Read the story here! Yes, we sell planter boxes!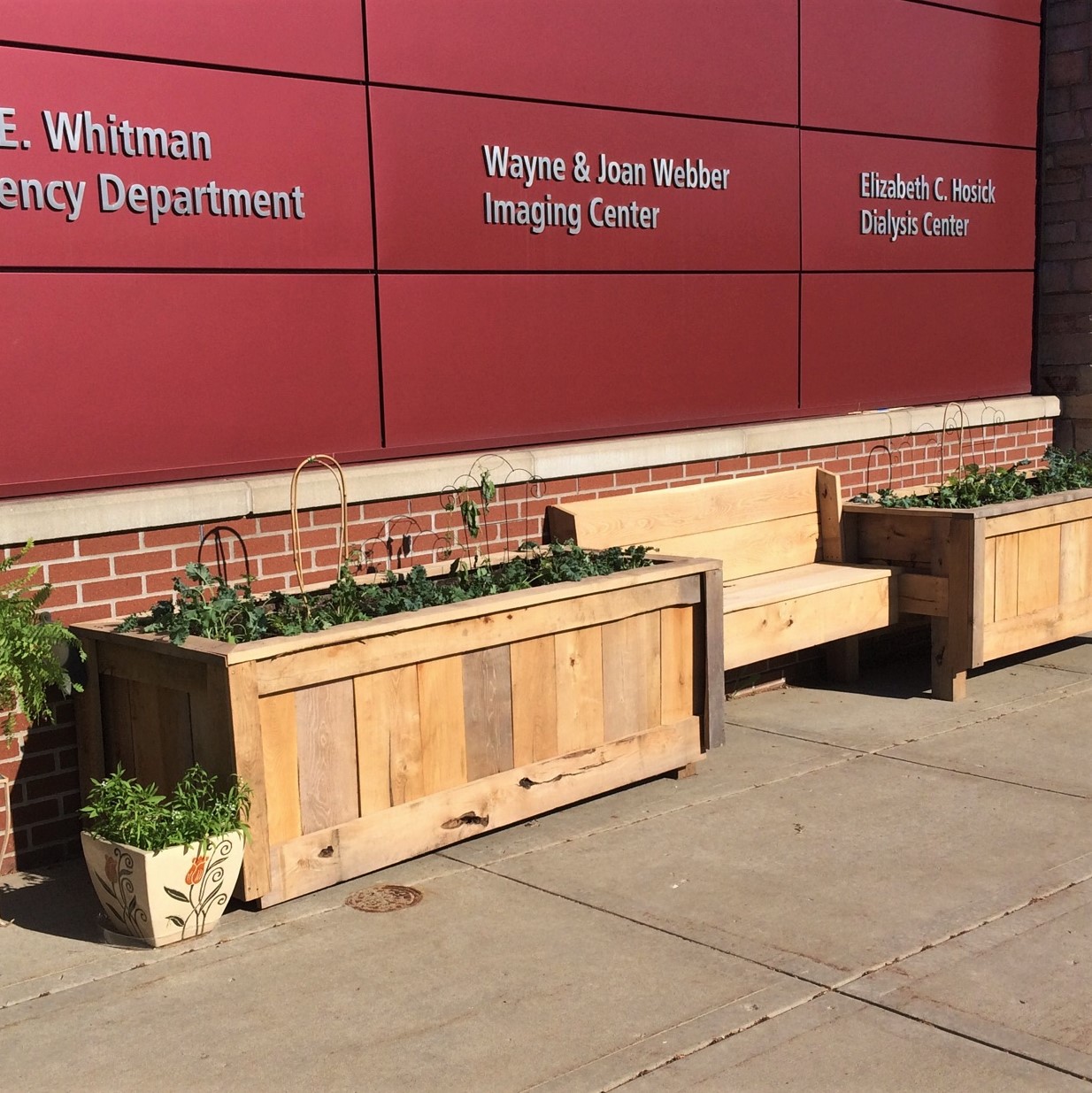 #18. At the Lee Mansion in Saginaw, Corpsmembers learned basic carpentry by restoring a historic mansion. Working at SEEDS helps people discover that they want to pursue a career in skilled trades. Call us when you need referrals!
#19. At the Sara Hardy Farmers Market in Traverse City SEEDS Youth Conservation Corpsmembers played a crucial role in managing the largest growers-only market in the region! Read more here.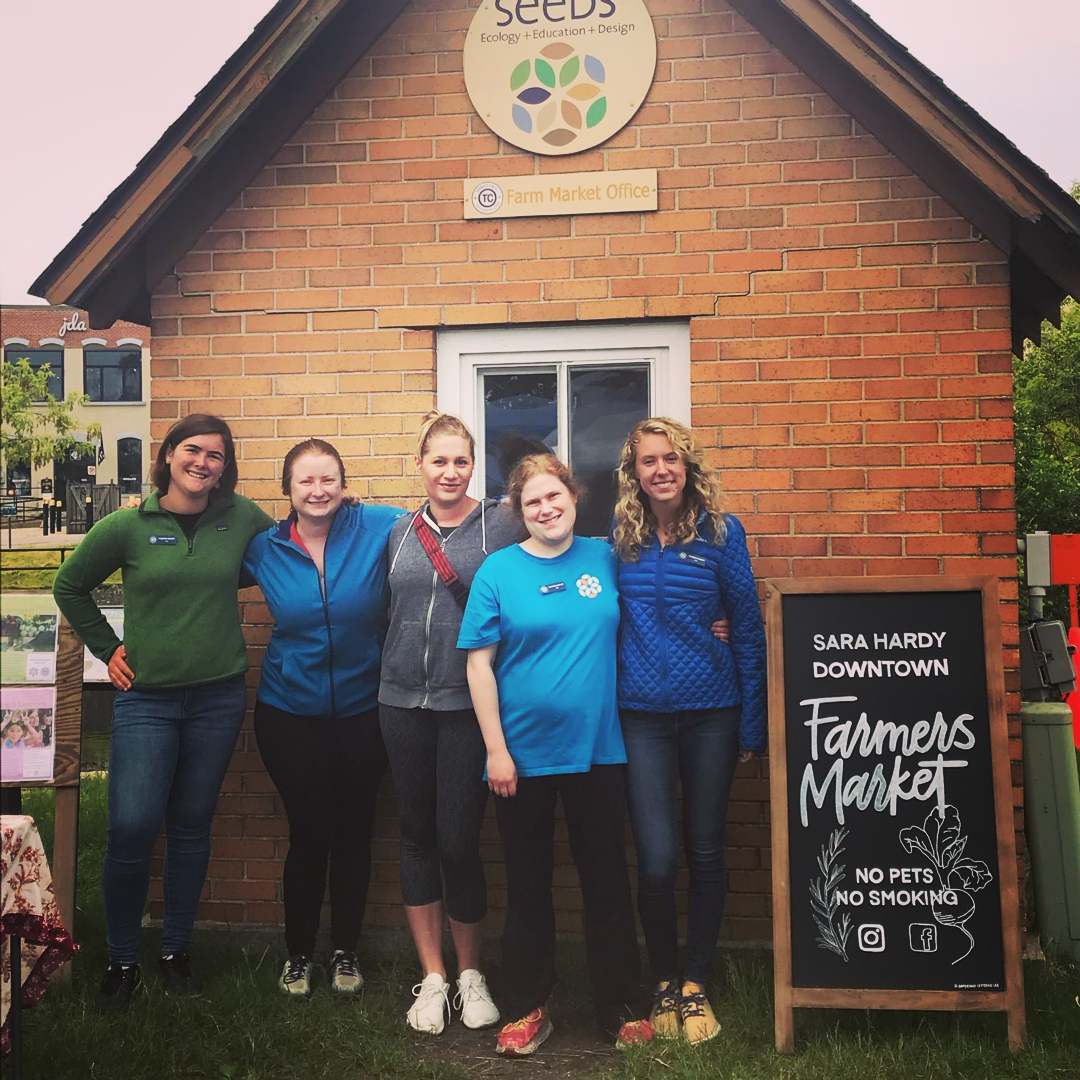 About SEEDS Youth Conservation Corps: SEEDS Youth Conservation Corps provides an earn-while-you-learn format to support youth as they develop skills and leadership. Corpsmembers gain valuable work experiences by serving their local communities. With SEEDS, members also gain an ecological perspective on life. Learn more about SEEDS Youth Conservation Corps here. Support our work with a gift by visiting our Donate page.