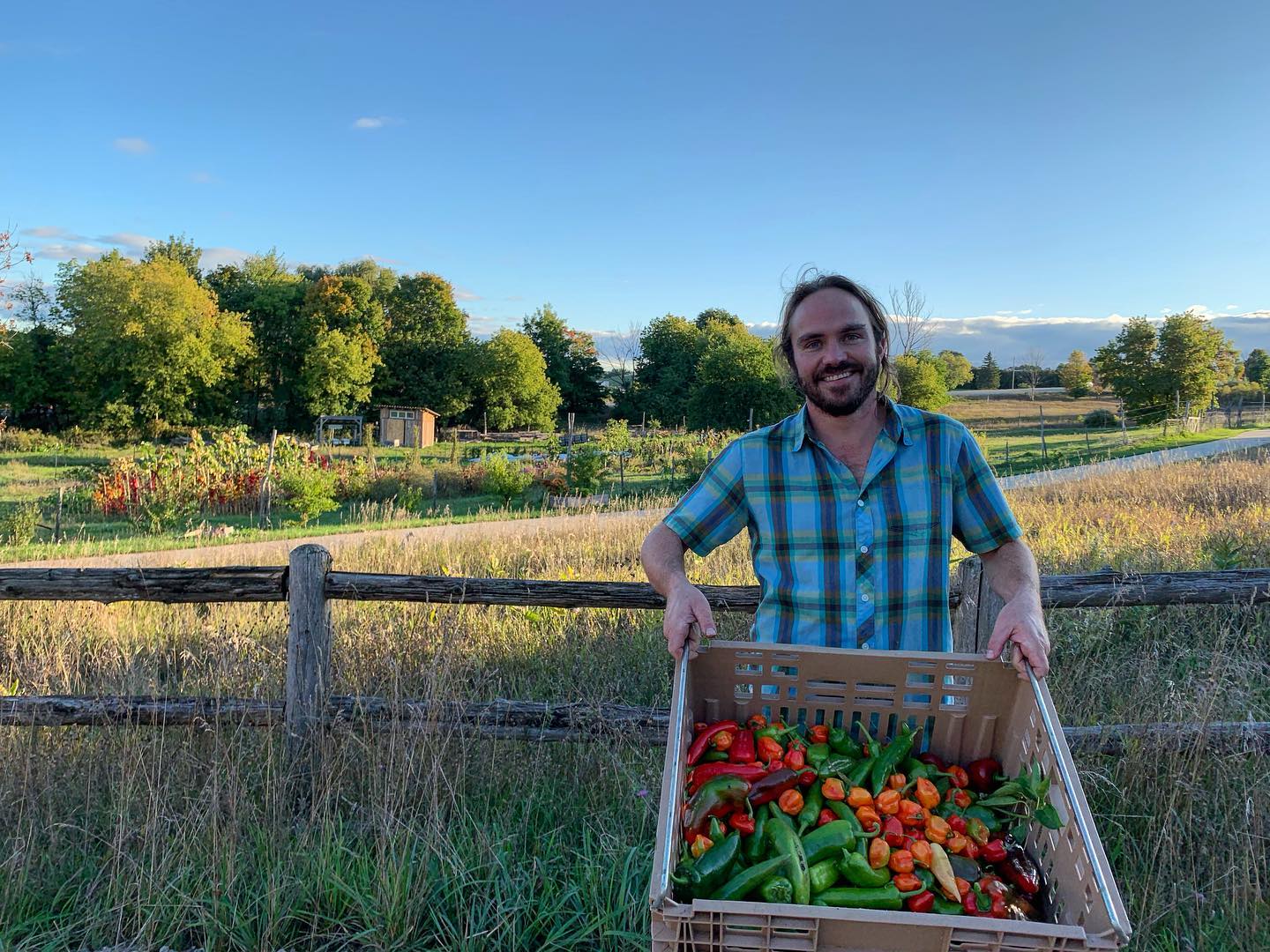 Above: Resident Farmer Brenin Wertz-Roth displays part of the 2019 harvest at the SEEDS Farm at Historic Barns Park.
The average age of the US Farmer has been rising rapidly for the last 30 years. For over a decade, the SEEDS Farm has expanded opportunities for early-career farmers to practice through the farmer residency program at Historic Barns Park in Traverse City. Our current resident farmers are Brenin Wertz-Roth and Jamie Lee Schaub of Poesis Farm.
"Being the resident farmers at the SEEDS Farm since 2017 has given us the chance to share our passion for seed saving, pollinator habitat, and soil health." – Brenin Wertz-Roth, Poesis Farm
Poesis Farm works hard to benefit the natural resources of the Park as well as benefit the community. They do this through:
seed saving & breeding
food donations
seed donations
ornamental flower donations
gardening & natural plant dyeing workshops
volunteer opportunities
concerts
and more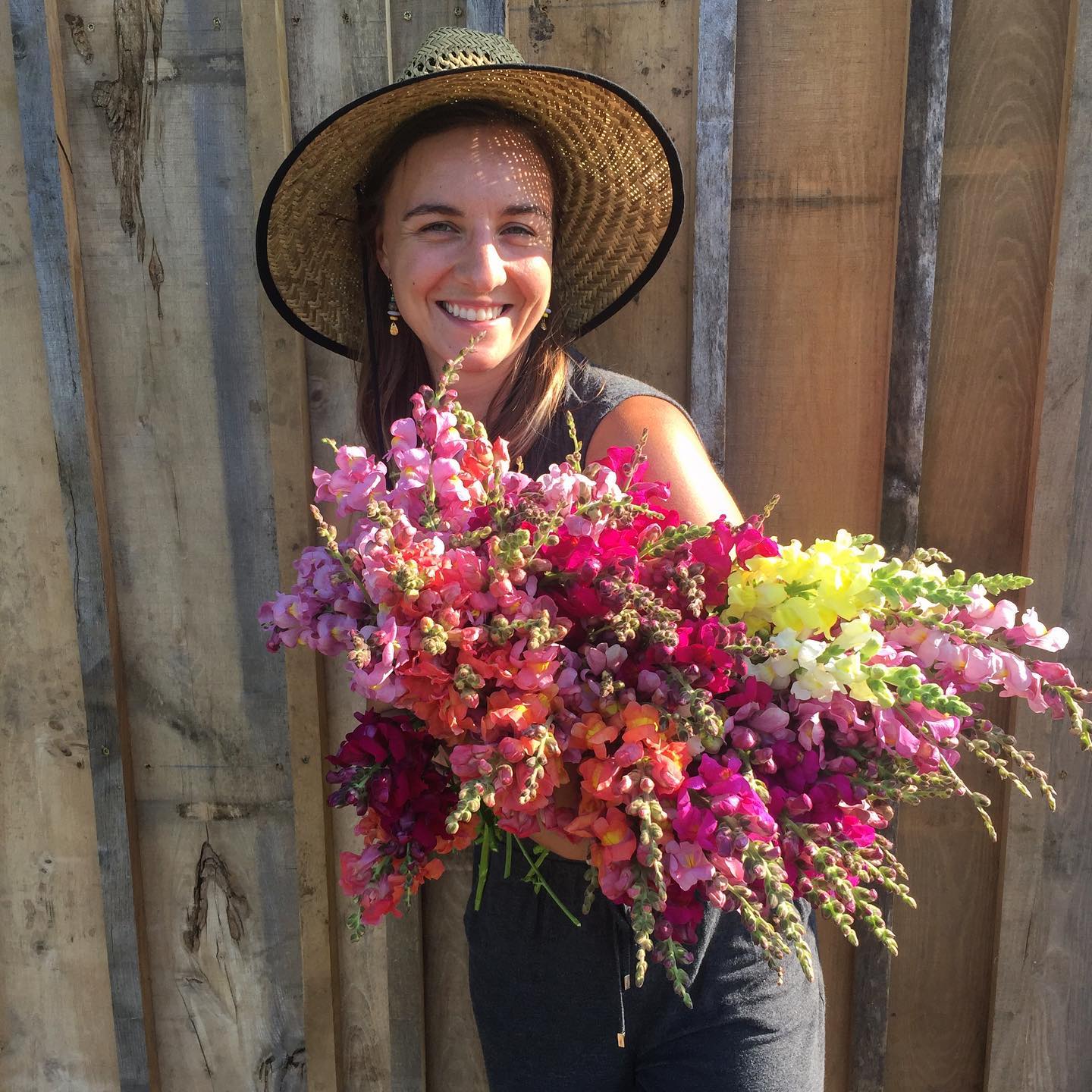 "We are so glad to have Poesis Farm as a partner again this year. Their commitment to nurturing the soil and their community is inspiring!" – Sarna Salzman, Executive Director
If you would like to support Poesis Farm directly this season, visit their fundraiser here. Poesis Farm will be partnering with local food pantries in order to give away plant starts for people to grow their own food and donate fresh produce. They hope to increase donations this year as the demand on food pantries is expected to rise. You can also find them on Facebook.
All photos taken by Jamie Schaub or Brenin Wertz-Roth