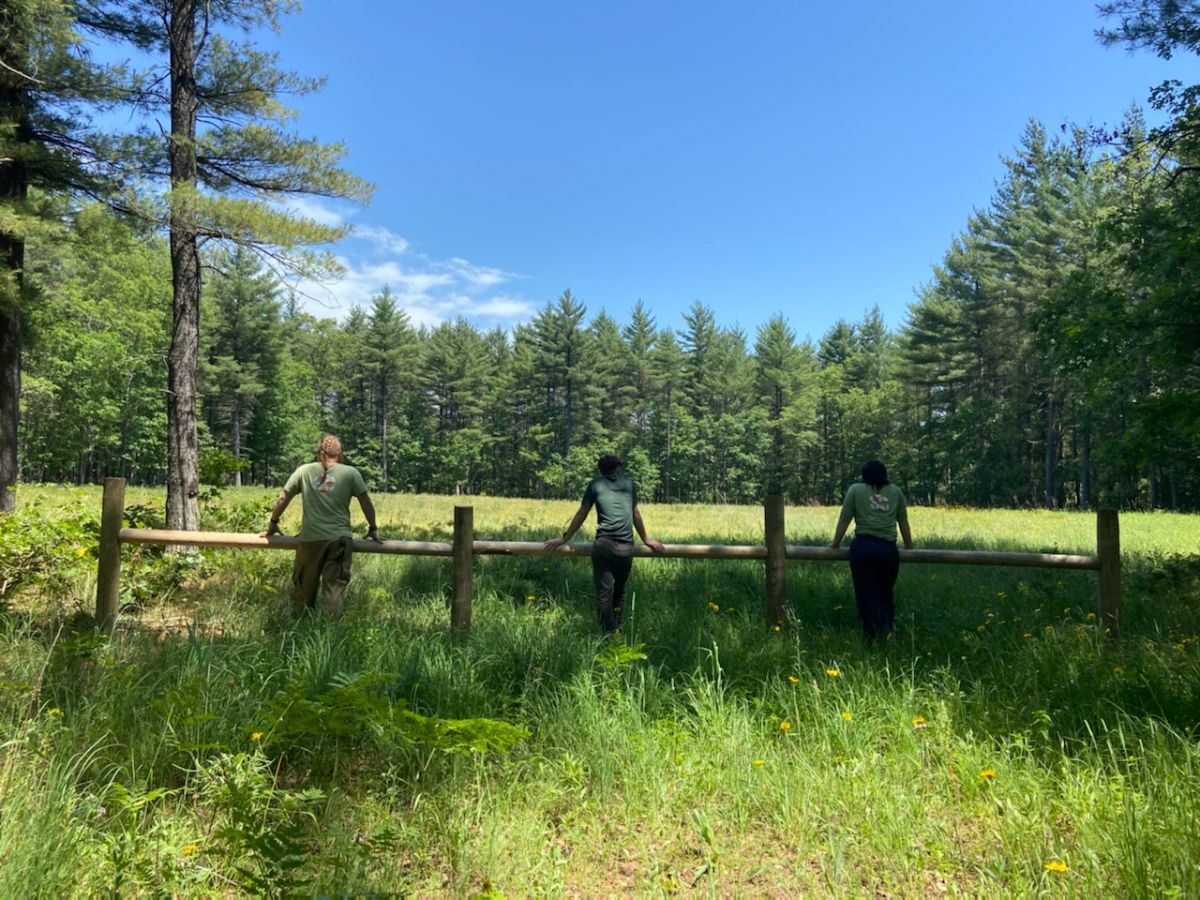 Above: EcoCorps members admire a habitat restoration project in its second year of growth.
We're continuing our decade-long collaboration with the U. S. Department of Agriculture, Forest Service to improve National Forests. SEEDS EcoCorps program restores critical habitat and provides paid ecological-career training at the same time.
This year, EcoCorps members supported projects including reforestation, erosion control, creation of fuel breaks and off-road recreational vehicle barriers, campsite improvements, and habitat restoration on the Huron-Manistee National Forests. These projects improved recreational opportunities for the communities in Lake, Manistee, Mason, Newaygo, Oceana, and Wexford counties.
"This year EcoCorps members helped improve hundreds of acres of wildlife habitat, more than any other year. The members were super enthusiastic and motivated to make a difference." – Dr. Heather Keough, Wildlife Biologist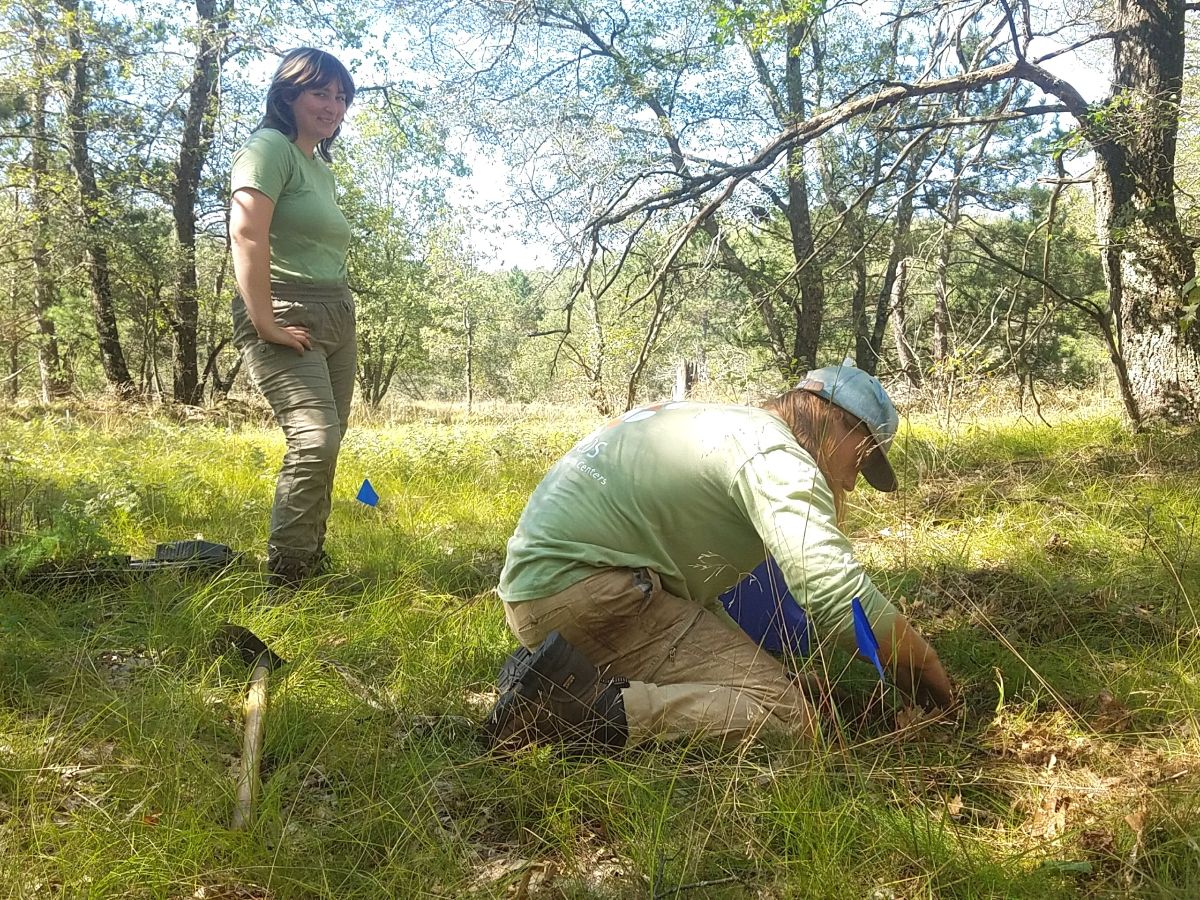 Above: EcoCorps Crew Member Taryn and EcoCorps Crew Leader Matthew plant wildflowers for habitat restoration. EcoCorps members planted approximately 500 native wildflowers near the White River Trail in Hesperia.
"Restoring habitat for the Karner blue butterflies was very rewarding! It was a great way to give back and help a native endangered species."- Jo Jaczkowski, EcoCorps Crew Leader
EcoCorps members rehabilitated unsustainable campsites and marked designated camping sites with clear boundaries and signage near the Lake Michigan Recreation Area and along the Manistee River Trail. This will allow important reptiles and amphibians to reclaim their restored habitats!
Above: EcoCorps Crew Members Connor, Jack, and Olivia display an improved designated camping site.
Near Baldwin and Idlewild, EcoCorps members worked alongside participants of Healthy Kidz Inc., an after-school youth program in Detroit restoring habitat for pollinators, installing bird boxes, and creating fuel breaks.
Along the banks of the Manistee River near Tippy Dam, EcoCorps members replaced old and undersized tree tubes to protect the young trees from deer browsing. These trees also provide stabilization to the embankments, keep sediment from washing into the river, and create habitat.
"The goal of many of these projects is to preserve, protect, and restore traditional oak savanna landscapes as critical habitat in the Huron-Manistee National Forests. These landscapes are an important habitat for many Michigan wildlife species, including turkeys, ruffed grouse, white-tailed deer, eastern massasauga rattlesnakes, and Karner blue butterflies." – Dr. Heather Keough, Wildlife Biologist
These projects support work in collaboration with the Forest Service, the National Wild Turkey Federation, and the Ruffed Grouse Society & American Woodcock Society. Funding was provided by the National Forest Foundation and the Manistee County Community Foundation's Minger Family Endowment.