We are thrilled to share that EcoCorps Program Director Jennifer Flynn received the "Friend of the Trail" award from the North Country Trail Association!
Pictured above left to right: Board Member Megan, Operations Assistant Lindsey, Accountant Jess, EcoCorps Program Director Jennifer, Board Member Ed, and Volunteer Mickie.
Jennifer was recognized for her leadership in benefiting the North Country National Scenic Trail (NCT) through the work of EcoCorps, our green-collar career exploration program that supports skill training, professional development, and leadership.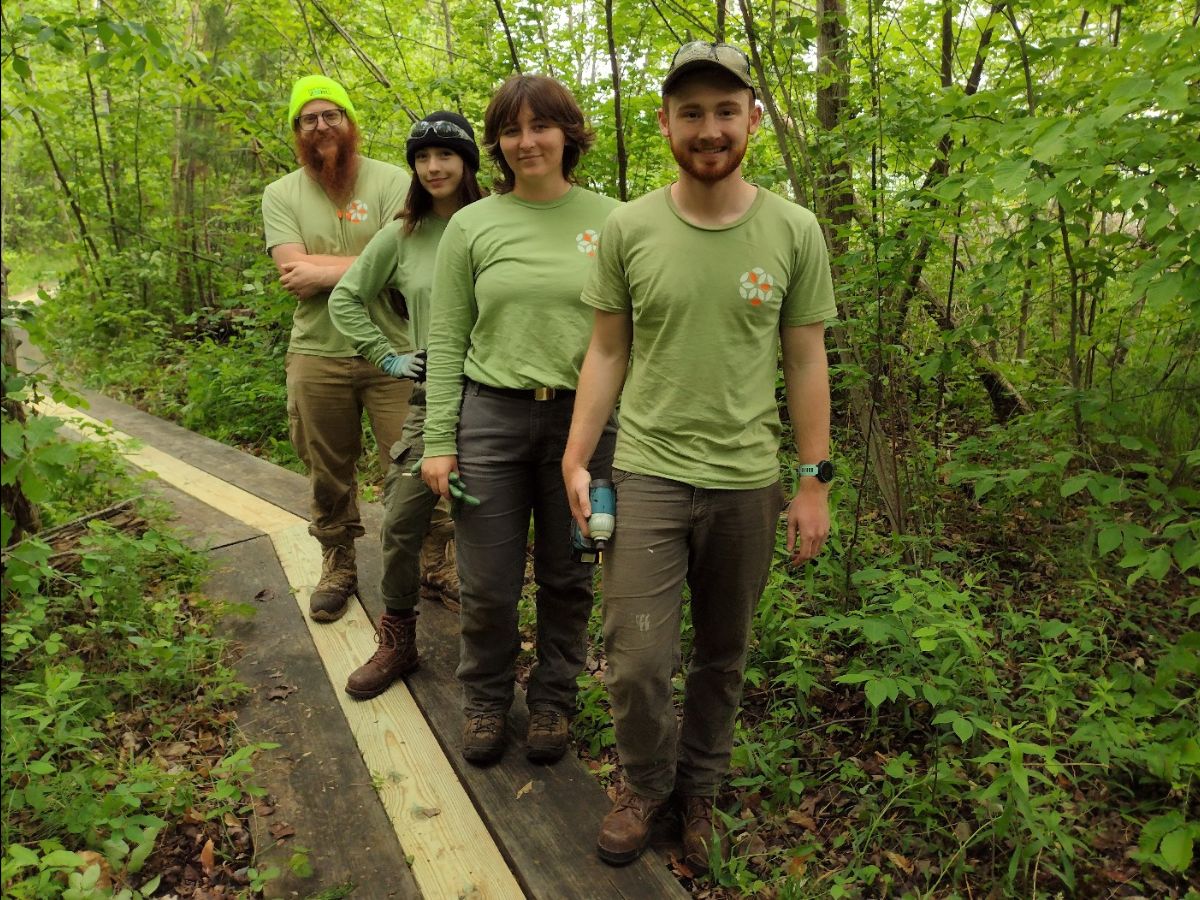 Above: EcoCorps partnered with the Grand Traverse Hiking Club this summer to repair a section of boardwalk on the North Country Trail near Mesick. Pictured left to right: Crew Leader Jo, Crew Members Elisa and Taryn, and Assistant Crew Leader Ryan.
Since 2019, Flynn has collaborated with multiple NCTA Chapters supporting dozens of trail enhancement projects across the state from the Huron-Manistee National Forests in Michigan's lower peninsula to the Porcupine Mountains Wilderness State Park in the upper peninsula. These projects both improve the quality of the 4800-mile national scenic trail while providing unique training opportunities to the crew members doing the work. Together, partners ensure that the SEEDS crews get diverse experiences including assisting with habitat protection along with trail design, construction and maintenance.
You may remember this blog about 2021 adventures in the Porcupine Mountains Wilderness State Park and along the Sturgeon River in Baraga County. Or maybe you read this blog about 2020 projects across the state, and even caught the video about building a boardwalk in the Huron-Manistee National Forests.
"None of this work would be possible without Jennifer's hard work behind the scenes where she is planning and pursuing grants to fund the crews. Jennifer has always been great with communication and works really hard to make sure that their crews are a benefit to us as well as giving the crew members exposure to different areas of resource management." – Dave Jaunese, Assistant Ranger in the Baldwin/White Cloud District of the Huron-Manistee National Forests
The NCTA volunteers are consistently impressed with the quality of EcoCorps' work and are often surprised to hear how much crew members have learned and how much fun they have had even when the work is difficult and weather conditions aren't favorable. NCT projects are often the favorites of our crew leaders and members! As stated in the nomination documents, "[SEEDS] and Jennifer herself have been very much Friends of the Trail."
"This culture of service learning embedded throughout our EcoCorps program is a direct testament to Jennifer's leadership." – Sarna Salzman, SEEDS Executive Director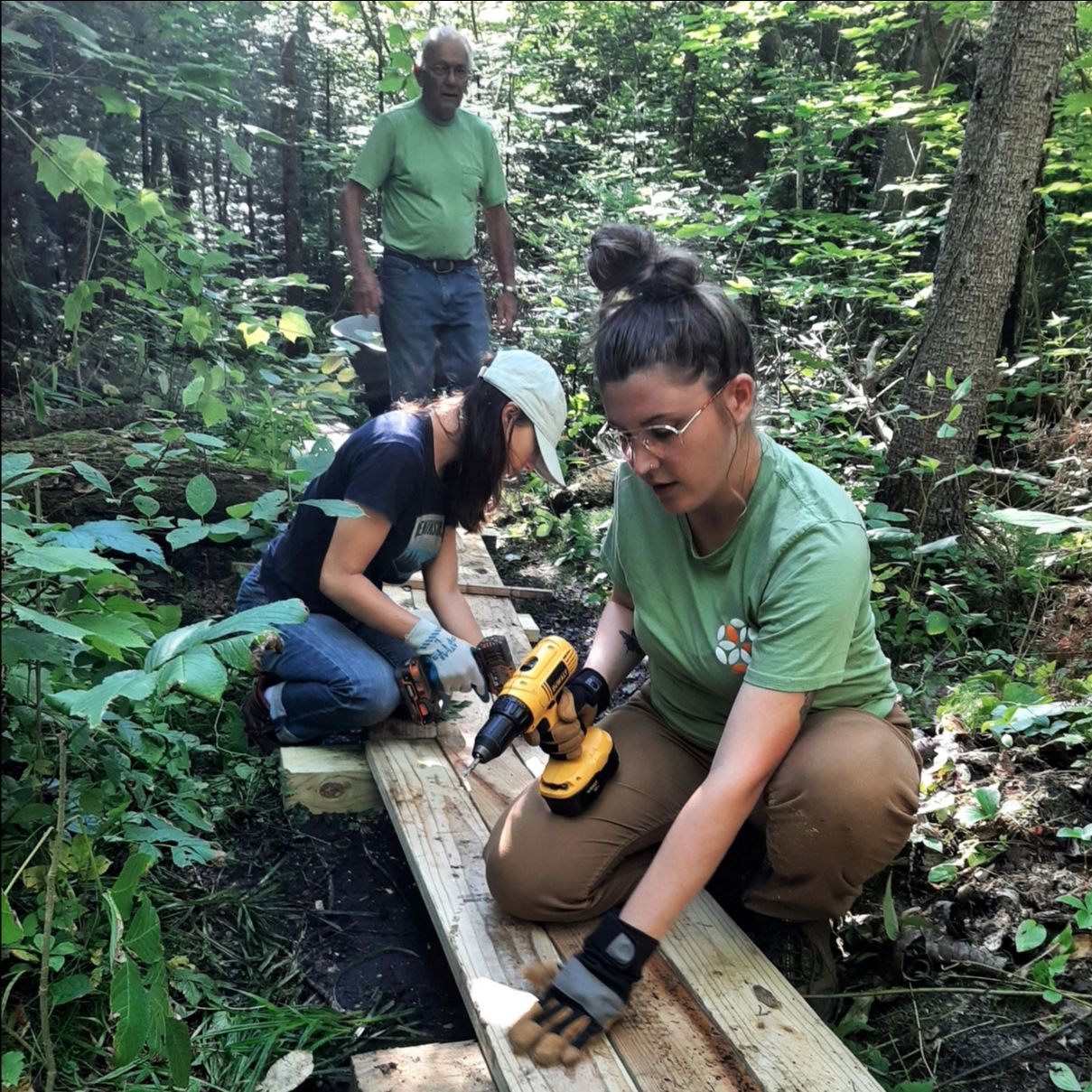 Above: This year, EcoCorps members carried in boards through rugged terrain to repair a section of the NCT outside of Mackinac City. Pictured here are Jim Stamm with the NCTA Harbor Springs Chapter, Crew Member Elisa and Assistant Crew Leader Lauren.
At SEEDS, we connect people of all ages to nature and each other. We teach practical skills to restore our local ecosystems and create strong communities. SEEDS exists to help everyone become a part of the local solution and to grow a better tomorrow.