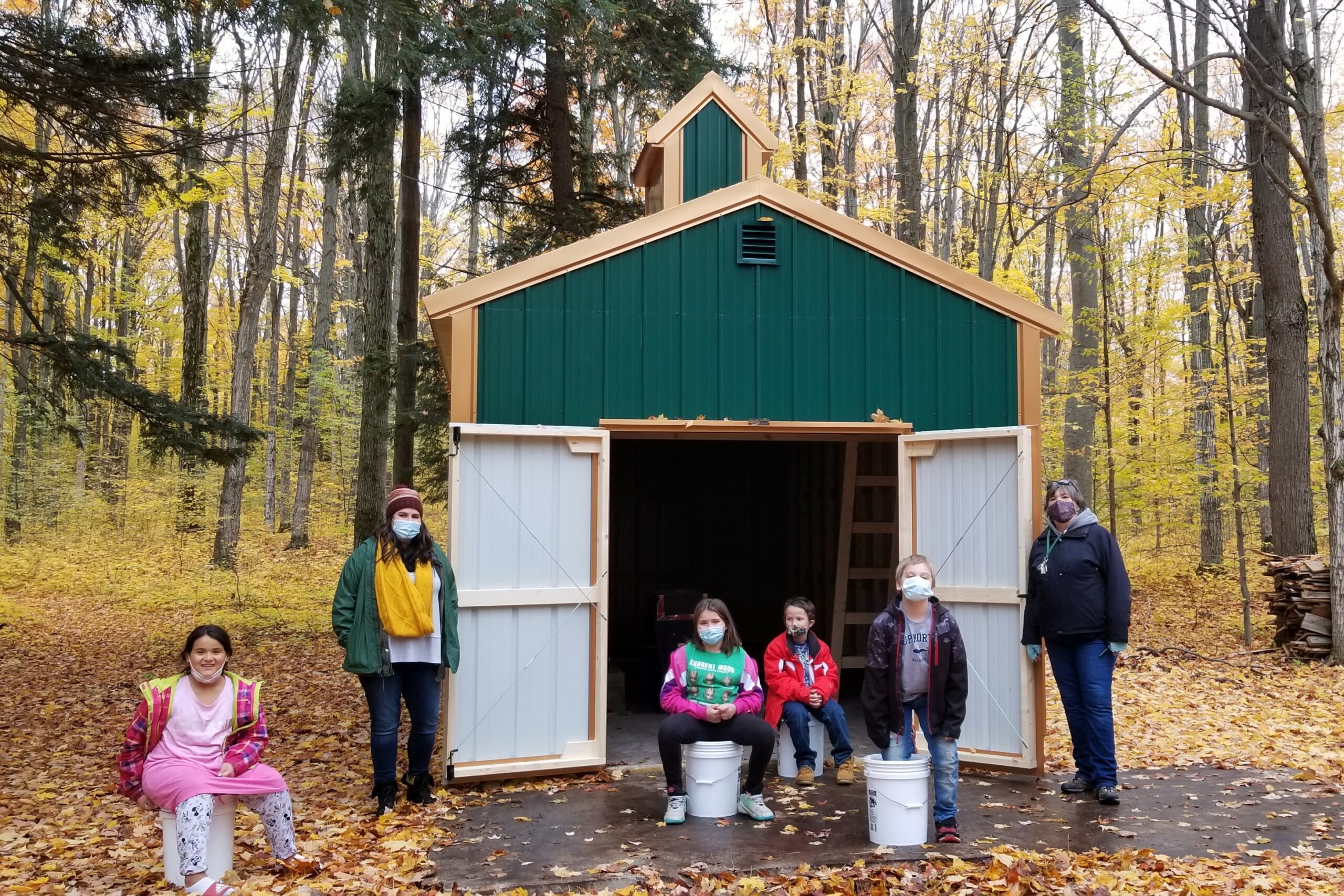 Above: Students and staff of the SEEDS After School program at Forest Area Middle School welcome the new sugar shack to the school forest. The sugar shack will provide place-based education in making maple syrup, as well as serve as an outdoor classroom outside of the syrup season.
After dedicated planning and fundraising, a new sugar shack has arrived in the school forest! The new sugar shack will revive an old staple of the Forest Area curriculum: making maple syrup. Joe Kreider, SEEDS Site Coordinator at Forest Area Middle School, spearheaded the project.
"Making maple syrup at school is a cherished memory by many community members who attended school here in the past. Now, the tradition can continue with our new sugar shack. We are looking forward to maple-sugaring this spring!" – Joe Kreider, Forest Area Site Coordinator
The original sugar shack, built in 1983, was a log building constructed by a crew of Summer Youth Corps. Over the summer of 2020, EcoCorps worked alongside SEEDS After School staff and Forest Area staff to reclaim and repurpose as much of the old sugar shack structure as possible. Some of the wood from that historic building will be repurposed in the new operation.
This project was a partnership between the school, SEEDS Ecology & Education Centers, the Grand Traverse Stewardship Initiative, the Great Lakes Energy People Fund, Traverse City Rotary Good Works, and the Fife Lake community.
The extensive acreage of the school forest provides a unique opportunity for students to get hands-on experience making maple syrup. Maple-sugaring offers place-based education across a number of content areas.
Students will learn about the botany of trees exploring why and how sap runs. They will practice math by estimating the sugar content of sap and the yield of gallons of sap to gallons of syrup (hint! It's about 40:1!). Students will also delve into social studies by reading about the local history and cultural significance of maple-sugaring by the Anishinaabe and immigrants to the Americas.
Kids Went Tree Tapping during the 2019-2020 School Year, Watch Video Here!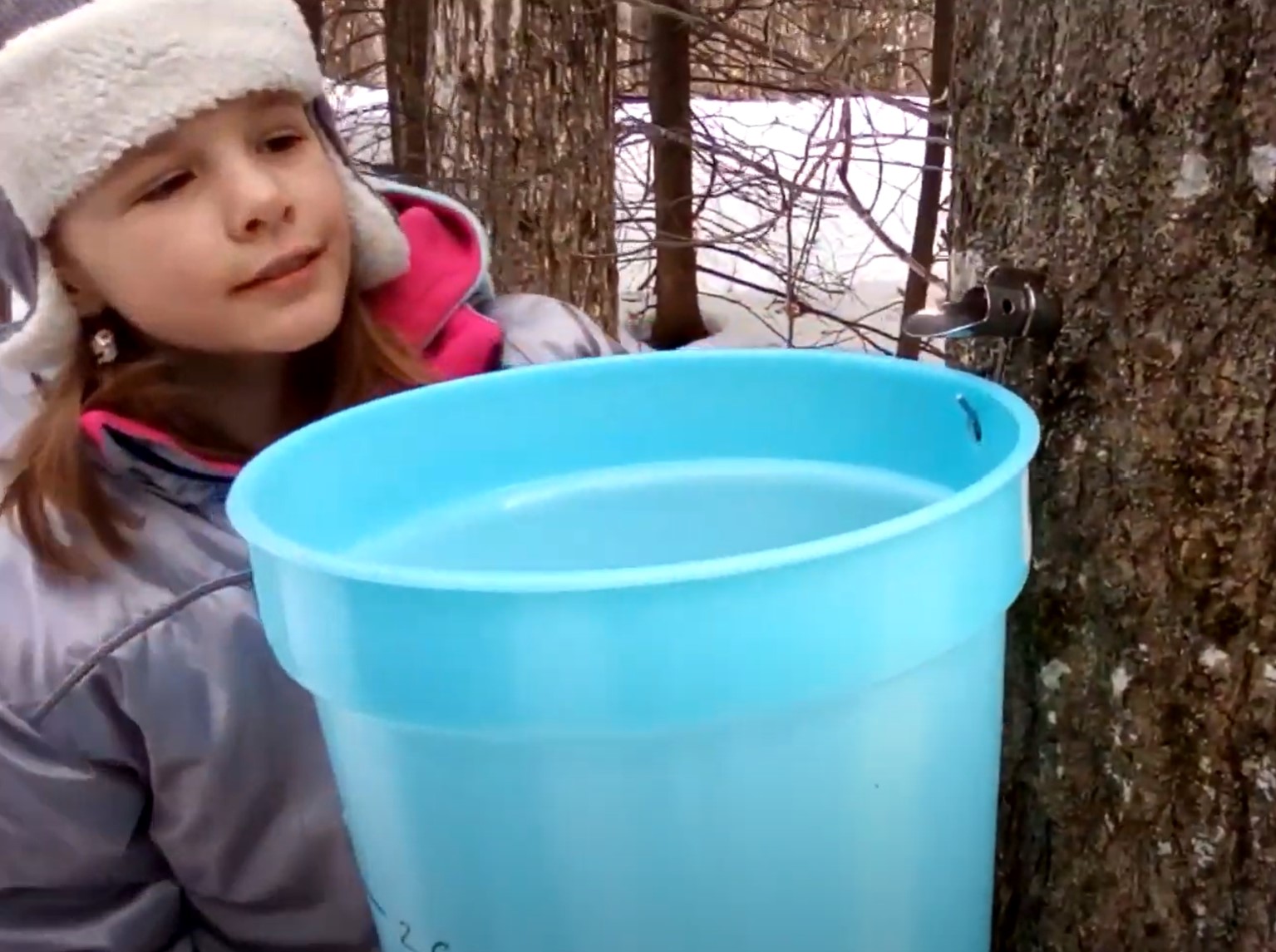 The sugar shack will be available for SEEDS After School programming as well as to teachers and their classrooms during the school day. When it is not maple syrup season, the structure will be used as a supplemental outdoor classroom.
The SEEDS After School program is free to all students enrolled in specific partner schools. The program is accepting new students at Forest Area Middle School as well as other programs in nearby school districts. For more information, visit www.ecoseeds.org/afterschool.