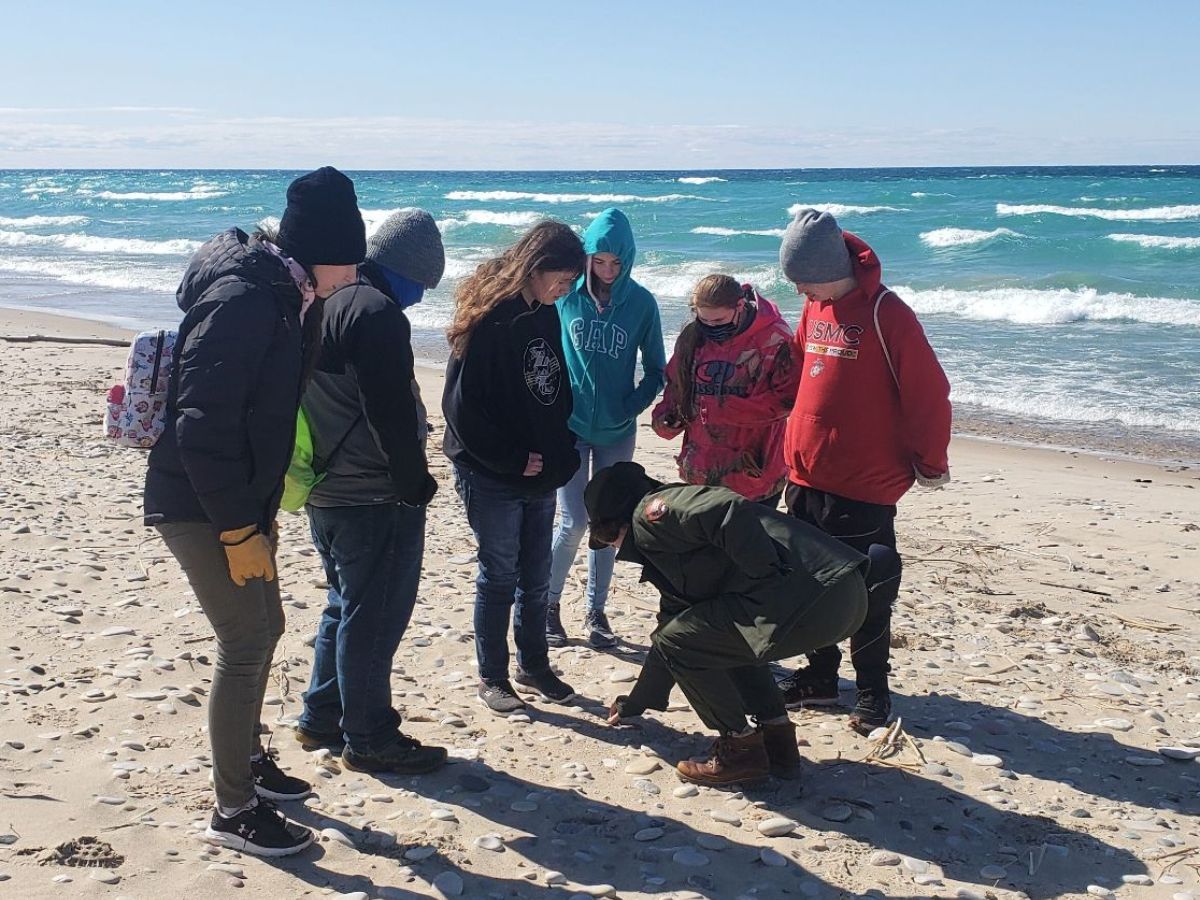 Above: Benzie Central High School & Academy students learn about piping plover habitat and nesting behavior on Lake Michigan shorelines with the National Park Service.
Summer camp is kicking off! At our eleven partner schools, hundreds of local students will come to six incredible weeks of FREE summer camp. They will get outside, learn while having fun, and make lasting memories and friendships!
FIELD TRIPS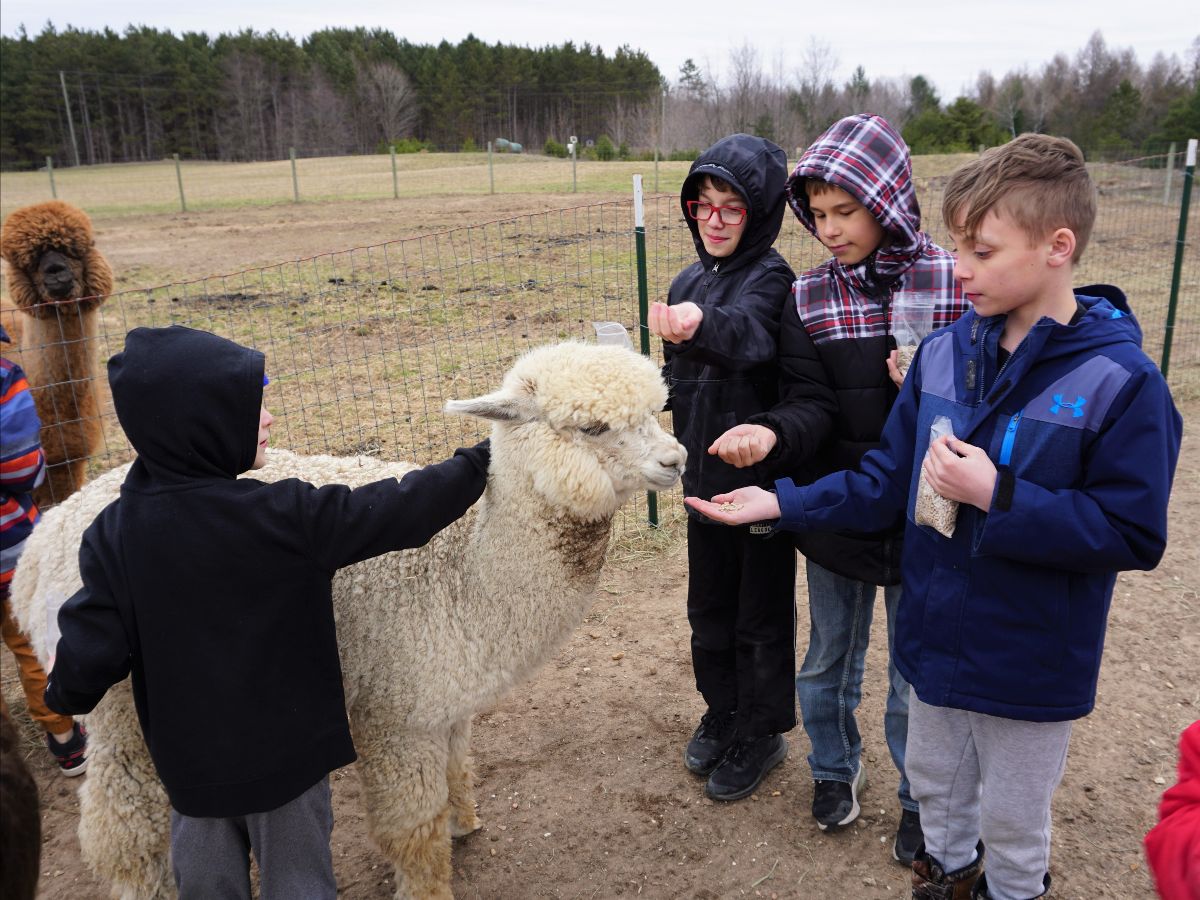 Our students will explore Michigan on field trips, experiencing place-based learning opportunities. Destinations include Sleeping Bear Dunes National Lakeshore, Michigan Legacy Art Park, Historic Barns Park, and many more!
Above: Betsie Valley Elementary School students practice gentleness and empathy while at Cotton Creek Farms.
PLACE-BASED LEARNING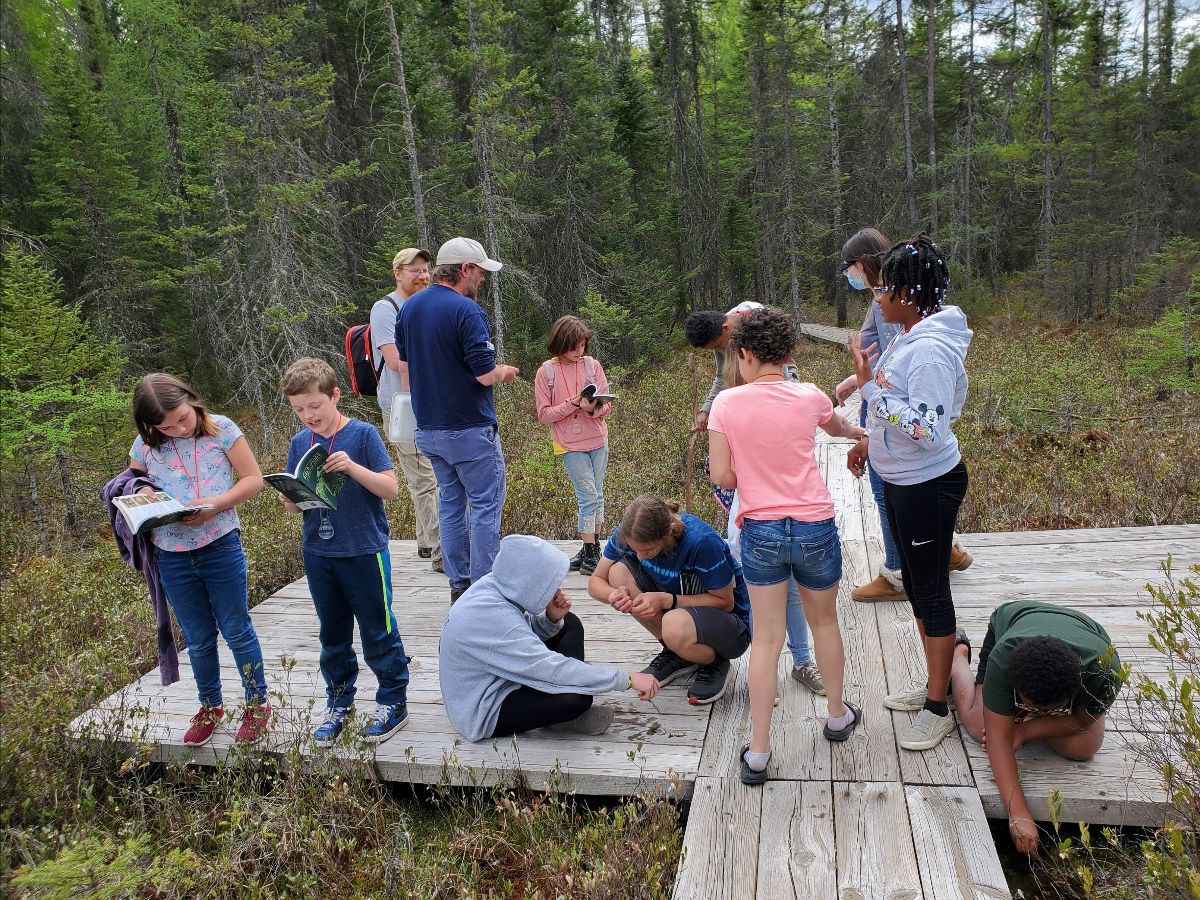 We also explore in our backyards! There is so much to learn in the natural areas surrounding our school buildings, like forests, rivers, bogs, and trails.
Above: Forest Area Middle School students learn about wildflowers growing in the bog behind their school with the Kalkaska Conservation District.
FRIENDSHIPS
We love learning to work together and strengthening friendships at the same time! Youth will literally get their hands dirty together this summer learning about gardening, composting, healthy cooking, art, and more!
Above: Marion Elementary School students prepare their garden beds for planting.
HEAR IT FROM THE KIDS!