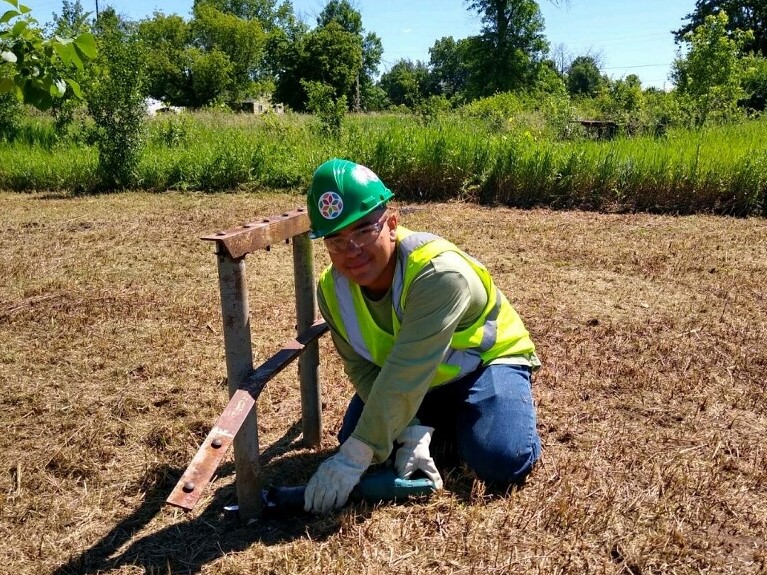 Above: EcoCorps crew member Vincent removes old, dangerous playground equipment. "I like working at Wickes Park because I like helping the community," he shared.
SEEDS EcoCorps crew members in Saginaw have been hard at work in Wickes Park! They removed debris, vegetation overgrowth, and invasive plants along the banks of the Saginaw River and created space for community members to fish and picnic. They cleared multiple overgrown areas, creating 350 feet of river access. In some places the vegetation was over five feet tall!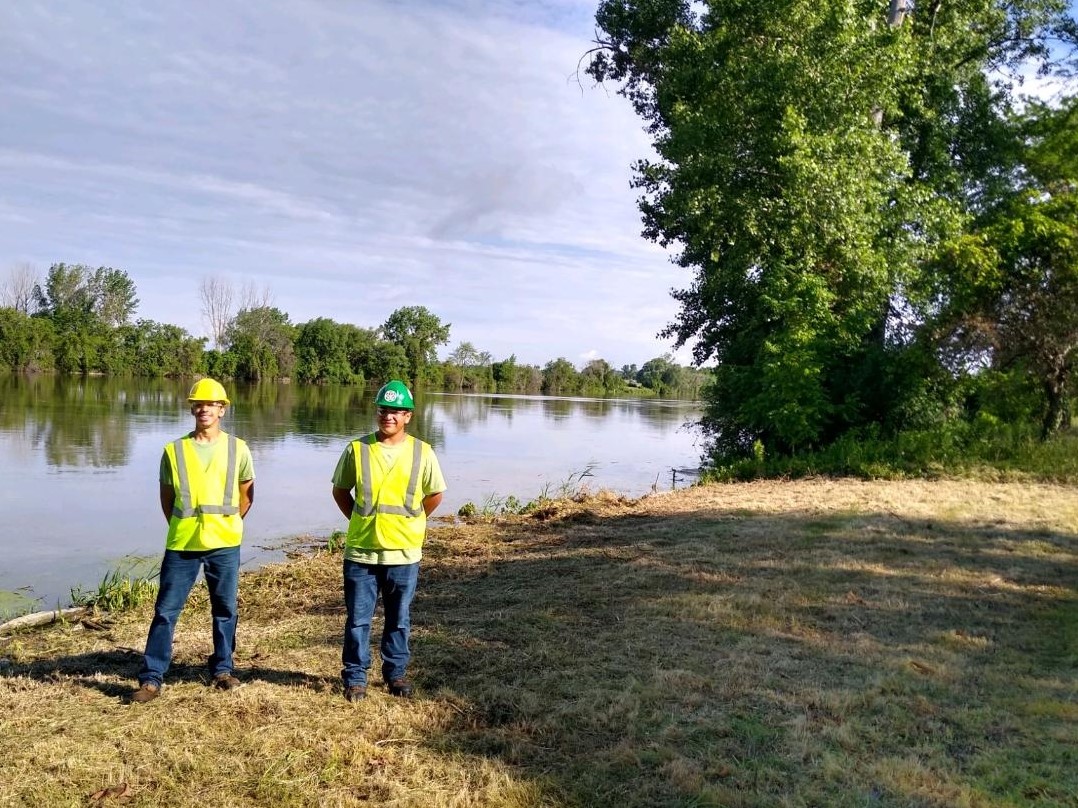 Above: EcoCorps crew members Wyatt and Vincent helped make the water's edge accessible to families at Wickes Park in Saginaw.
"We've already seen families fishing together at the river in the places where we've created access! Everyone wants a nice, safe place for the younger generation to be able to come and play." – Larry Swiercz, EcoCorps Crew Leader in Saginaw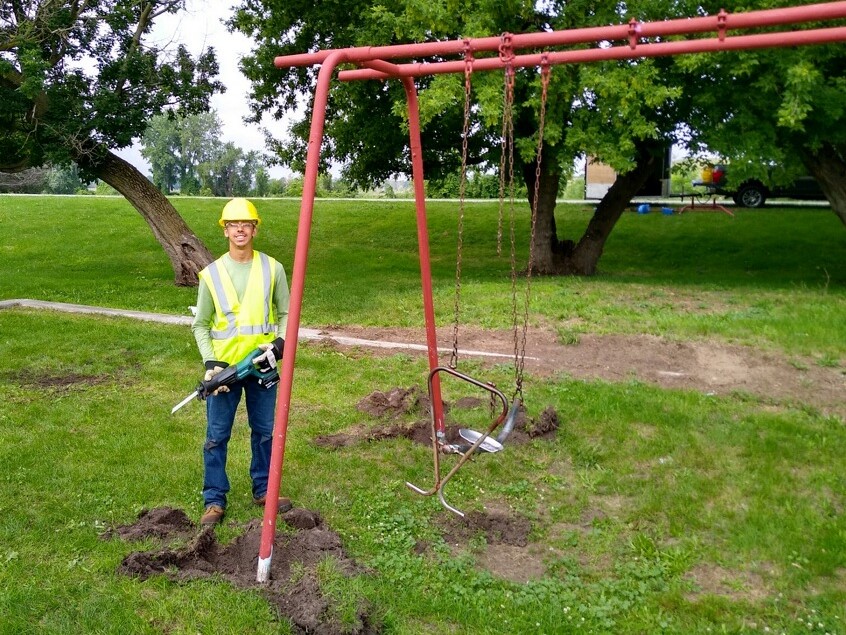 Above: EcoCorps crew member, Wyatt, prepares to remove old playground equipment. "I want to make the area safe for friends and families to enjoy."
EcoCorps also removed old playground equipment from the park so that it can be replaced in the future. The equipment had broken pieces and sharp edges that were unsafe for children.
All project activities were components of a long-range park improvement plan developed with support from the American Planning Association.
This work phase was a collaboration between Michigan Works!, the Saginaw-based community organization Get Outside for a Healthy Inside (GOHI), and SEEDS. It received funding, in part, from the Harvey Randall Wickes Foundation and Hemlock Superconductor.
Above: From left to right, EcoCorps crew members Vincent Kubik and Wyatt Ciesla, Mayor of Saginaw Brenda Fay Moore, Michigan Works! youth career program staff member Drew Pequignot, GOHI representative Rick Russell, EcoCorps crew leader Larry Swiercz, and GOHI representative Debbie Melkonian.