For one month this summer, City staff were encouraged to take electricity efficiency into their own hands! In striving towards its 100% renewable electricity goal, the City Manager, Marty Colburn, endorsed a City-wide Staff kWh Challenge encouraging departments to compete to save energy.
This 4 week-long energy efficiency challenge encouraged friendly competition between City departments and was organized and led by SEEDS Energy & Environment as part of our Green Team facilitation efforts.
Keep reading to see some of the winners and to learn tips and tricks you too can use! And if you think you want to stage a contest at your place of work or in your neighborhood, contact us!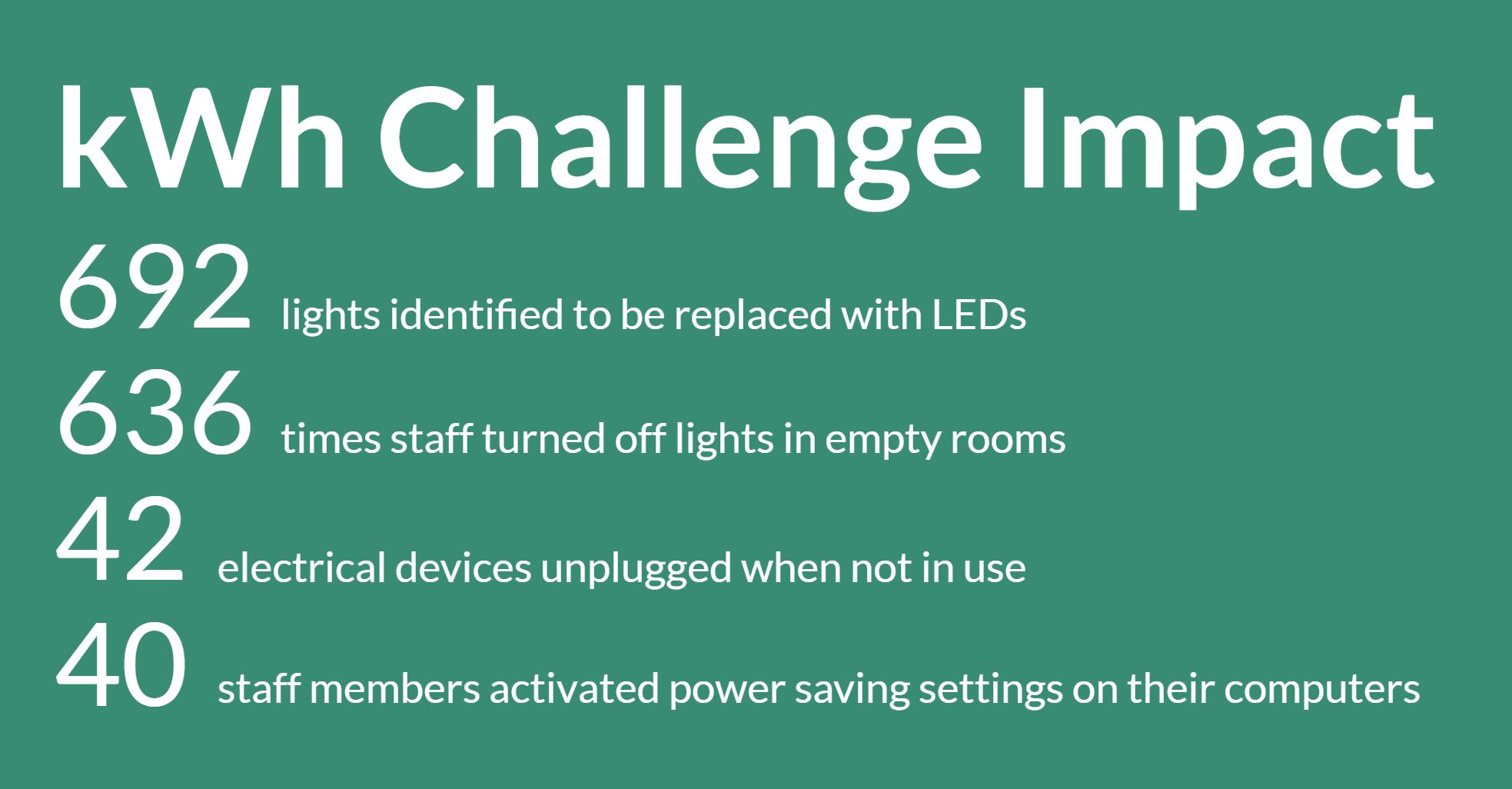 First to Sign Up!
Congrats, Department of Engineering (pictured here receiving Peace, Love, & Little Donuts) for being the first to sign up for the month-long Challenge!
Week 1: LED Bulbs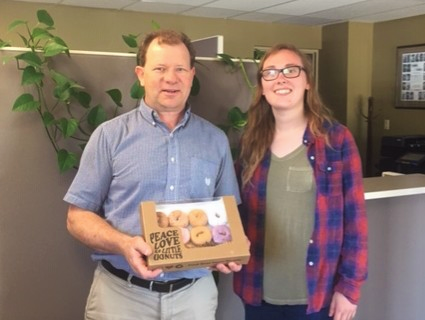 Way to go, Department of Municipal Utilities! They upgraded more light bulbs than any other department! LED light bulbs are up to 80% more efficient than traditional light bulbs.
Week 2: Daylighting
Hurray, Department of Public Utilities, for using the light of the sun twice as much as any other department! "Daylighting" means turning light switches off and using natural light where available.
Week 3: Power Settings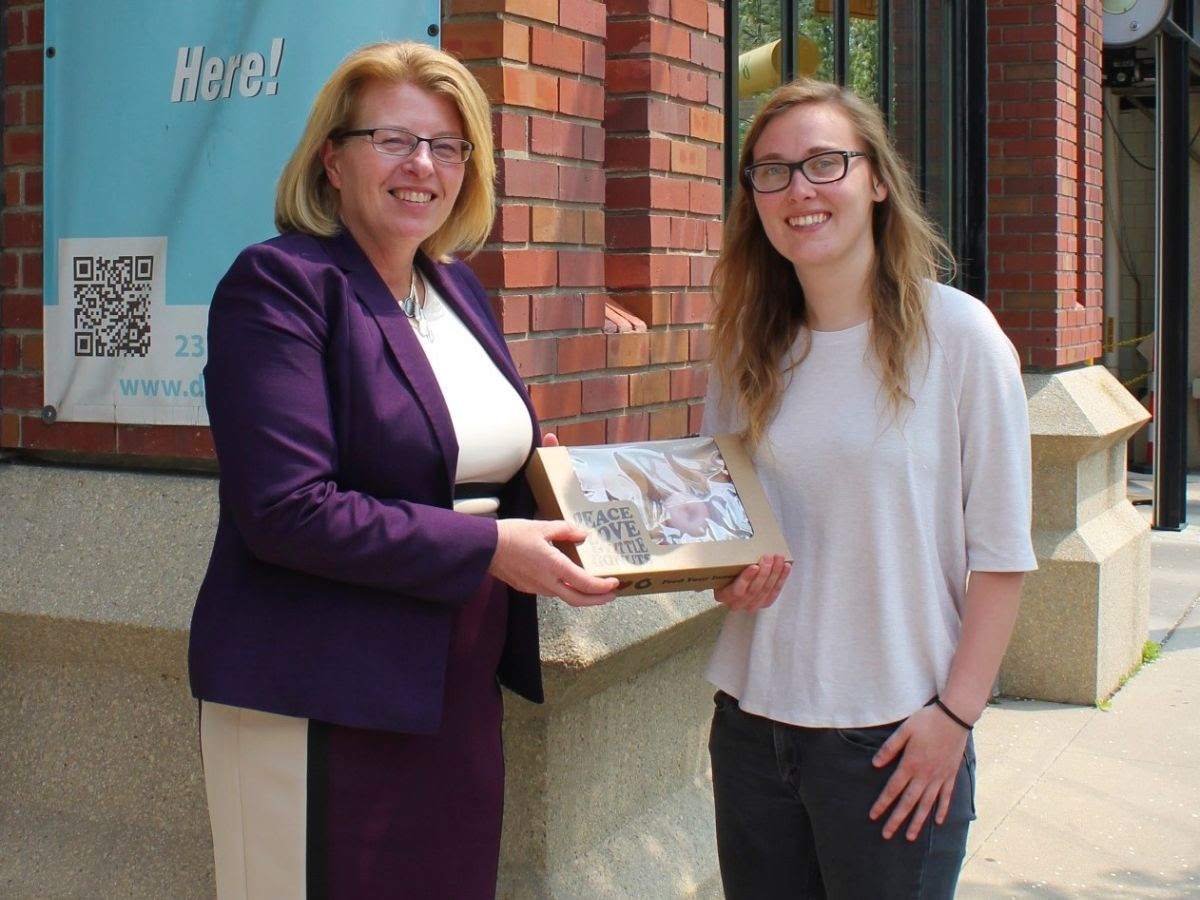 Who worked with the IT Department to adjust the most computer and monitor settings and reduce computer electricity usage? The Downtown Development Authority staff did!
Week 4: Unplugging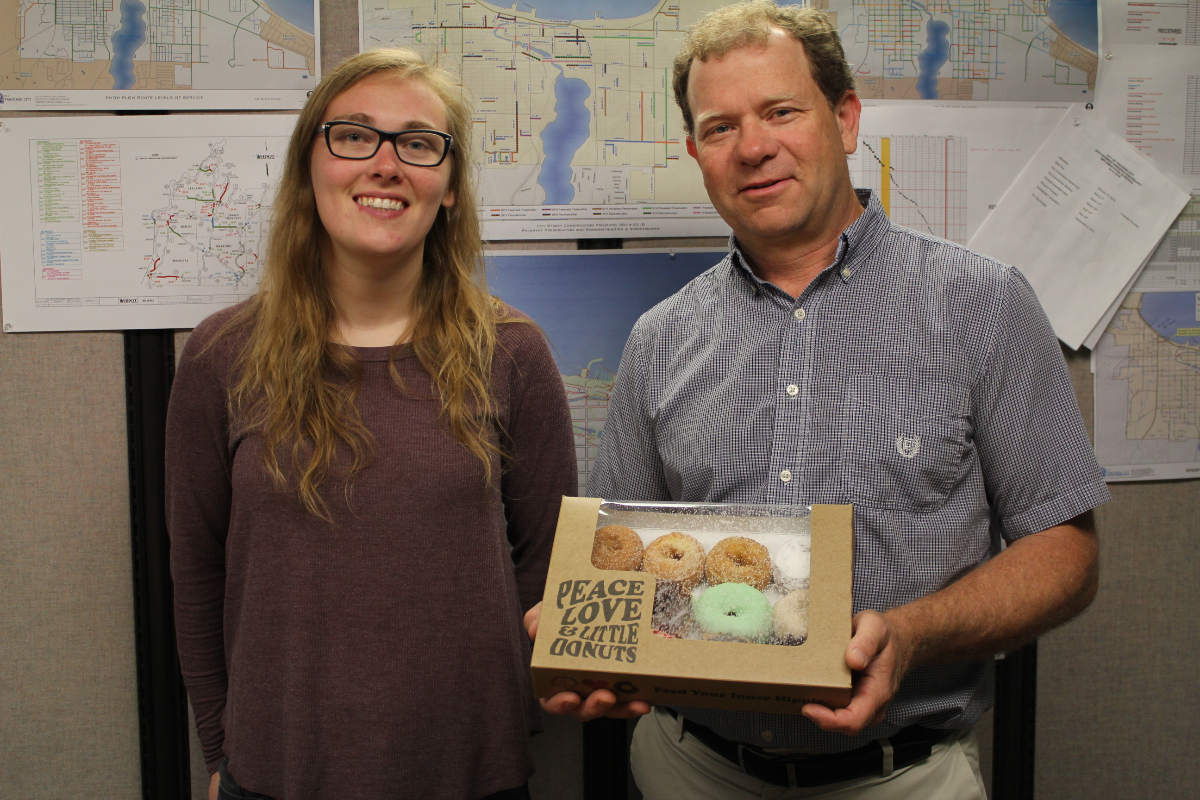 The Downtown of Municipal Utilities excelled again by unplugging the most unused electronics during Week Four!
Do the challenge yourself here!