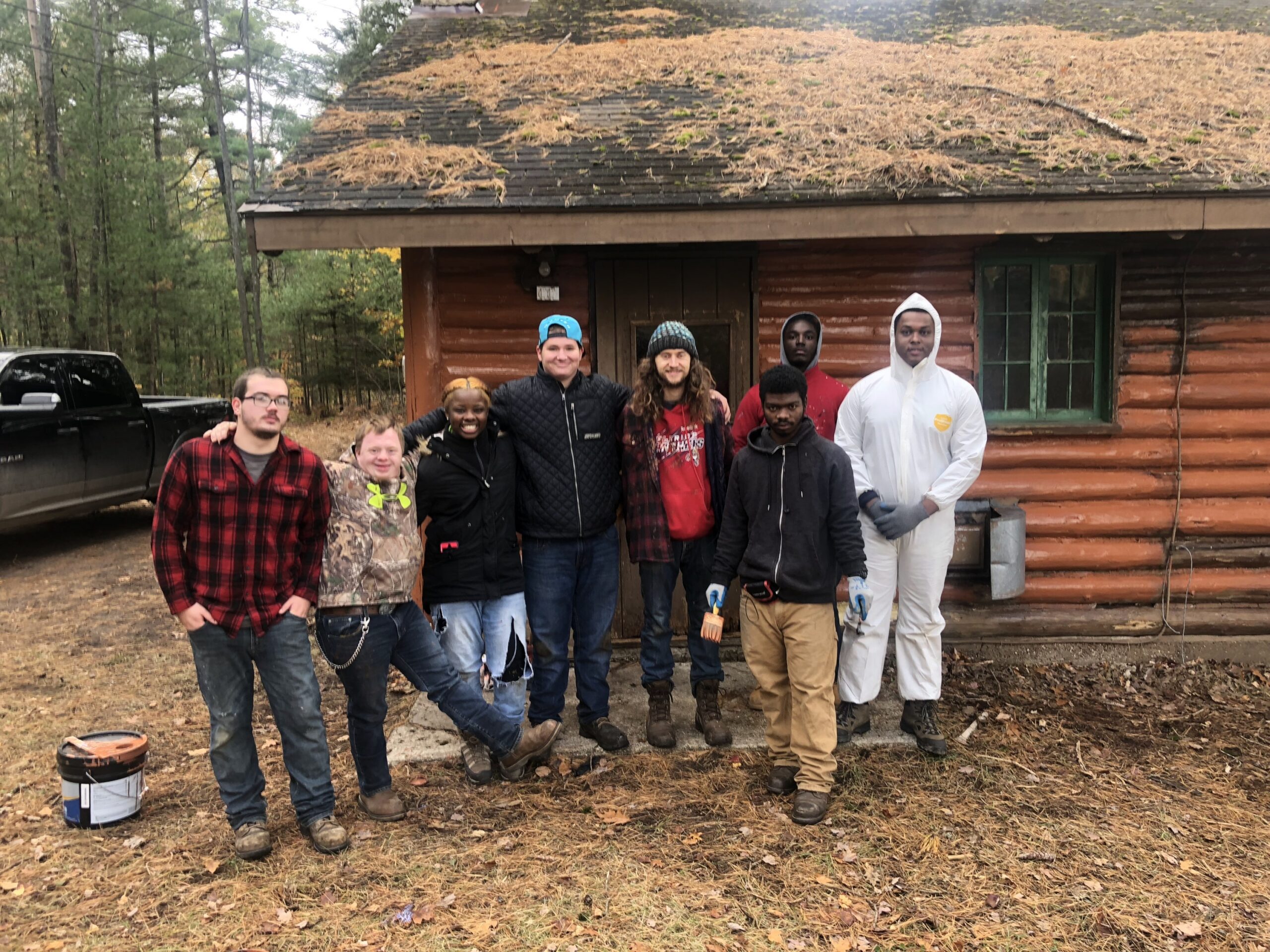 1,288 acres in Kalkaska will open to the public this year, and the SEEDS Youth Conservation Corps helped make it happen! On the Upper Manistee Headwaters, The Milock Family Preserve was previously a Boy Scout camp, and is now the second largest of the Grand Traverse Regional Land Conservancy's 36 preserves.
In 2018, crews from the Grand Traverse region and from Saginaw teamed up to restore two Civilian Conservation Corps cabins, gaining experience in light construction, historic preservation, and conservation practices.
"It was great having the SEEDS Youth Conservation Corps help start a new chapter for the cabins. There is a lot of hard work that goes into protecting and opening a destination preserve. The two cabins, the only buildings to remain on the 130-acre grass lake, enhance the historic character of the property." – David Foote, Director of Stewardship, GTRLC
This Preserve is notable for its near complete lack of invasive species. Close to a mile of the north branch of the Manistee River runs through it, as well as a lake, ponds, forests, fields, and wetland habitat. When the preserve opens this summer, hiking, trail running, snowshoeing, bird watching, and wildlife viewing are expected to be popular activities.
About SEEDS Youth Conservation Corps:
SEEDS Youth Conservation Corps provides an earn-while-you-learn format to support youth as they develop skills and leadership. Crews gain valuable work experiences by serving their local communities. Crew members also gain an ecological perspective. Learn more about SEEDS and our training program here.