At SEEDS we are working together to regenerate nature. As we reconnect in nature for a shared purpose, we're building our relationships with each other! It takes action by the people to heal our planet, and the magic of this planet heals the people. Each moment can matter in this healing and connecting process.
Below are some snapshots of heartwarming moments in 2022 that we wanted to share with you. We are so grateful to make and share moments like these, and we only get to have them because we are connected to generous people like you!
Create More Moments Like These with a Gift!
---
Compost and Sunshine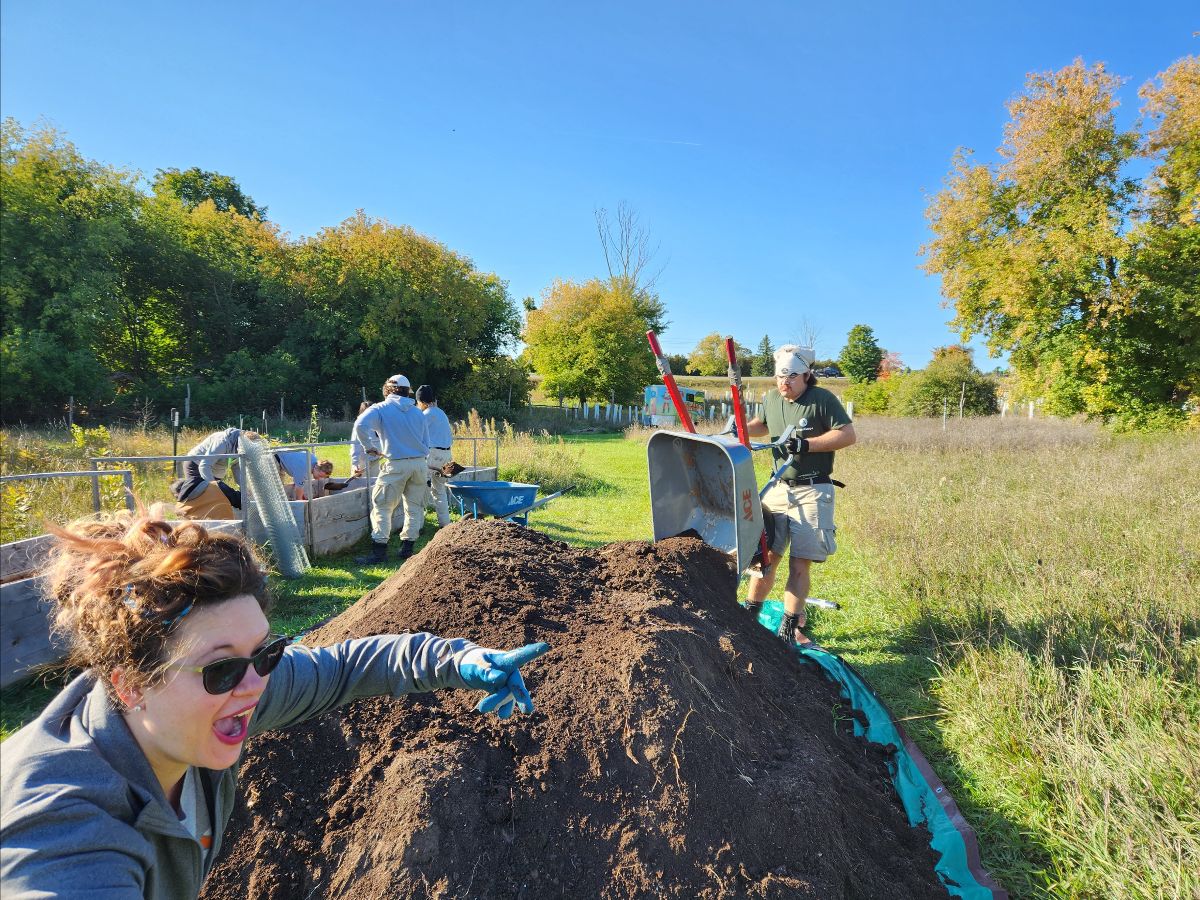 EcoCorps members hosted AmeriCorps NCCC volunteers from across the country and worked together to prepare the Giving Garden raised beds for next spring. The Giving Garden is a food access project with the Father Fred Foundation located at Historic Barns Park. And Fran, we also get that excited about healthy soil!
Growing More Gardeners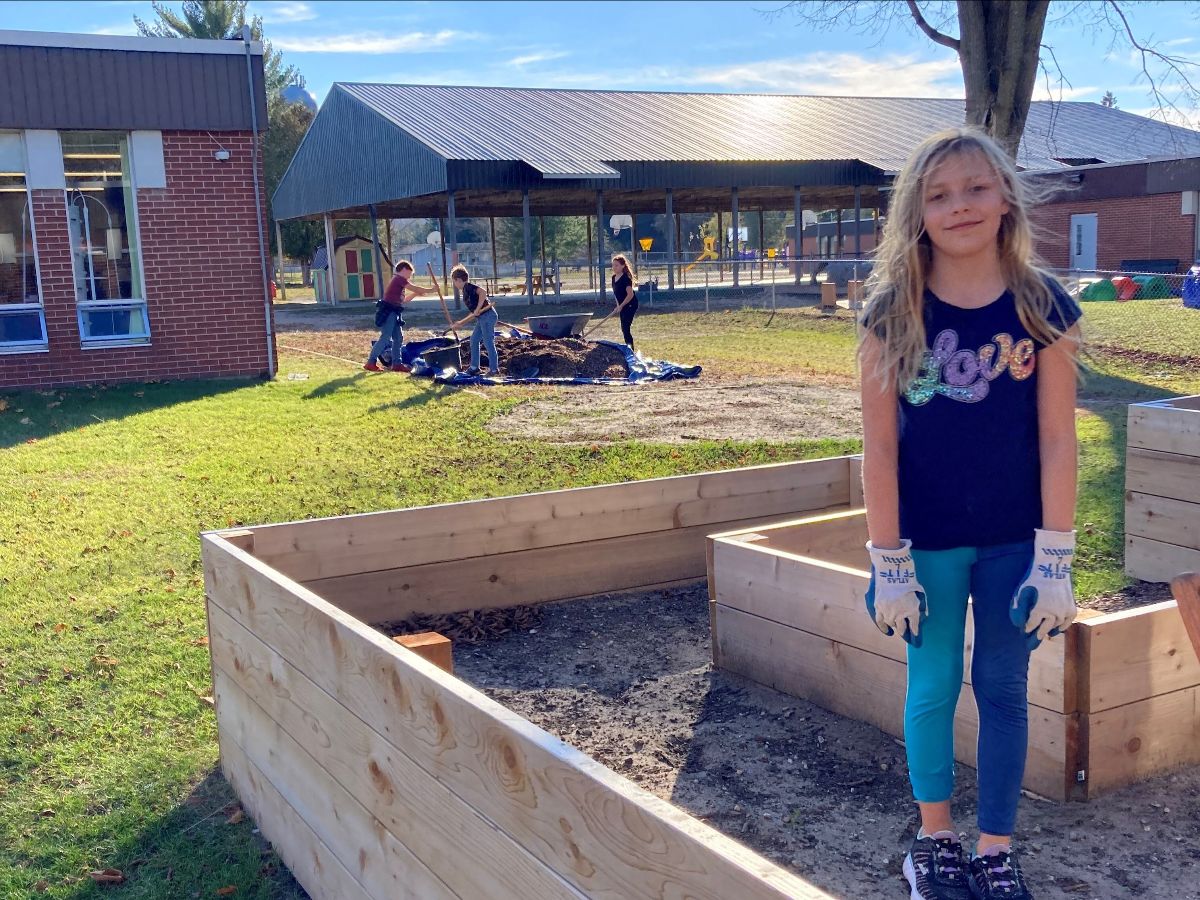 EcoSchool students at Mesick Elementary School show a love of gardening! They are learning skills, eating fresh vegetables, and growing food in raised beds built by our very own EcoCorps crews. Gardening is a practical skill that we prioritize for all ages.
Connecting with Old Friends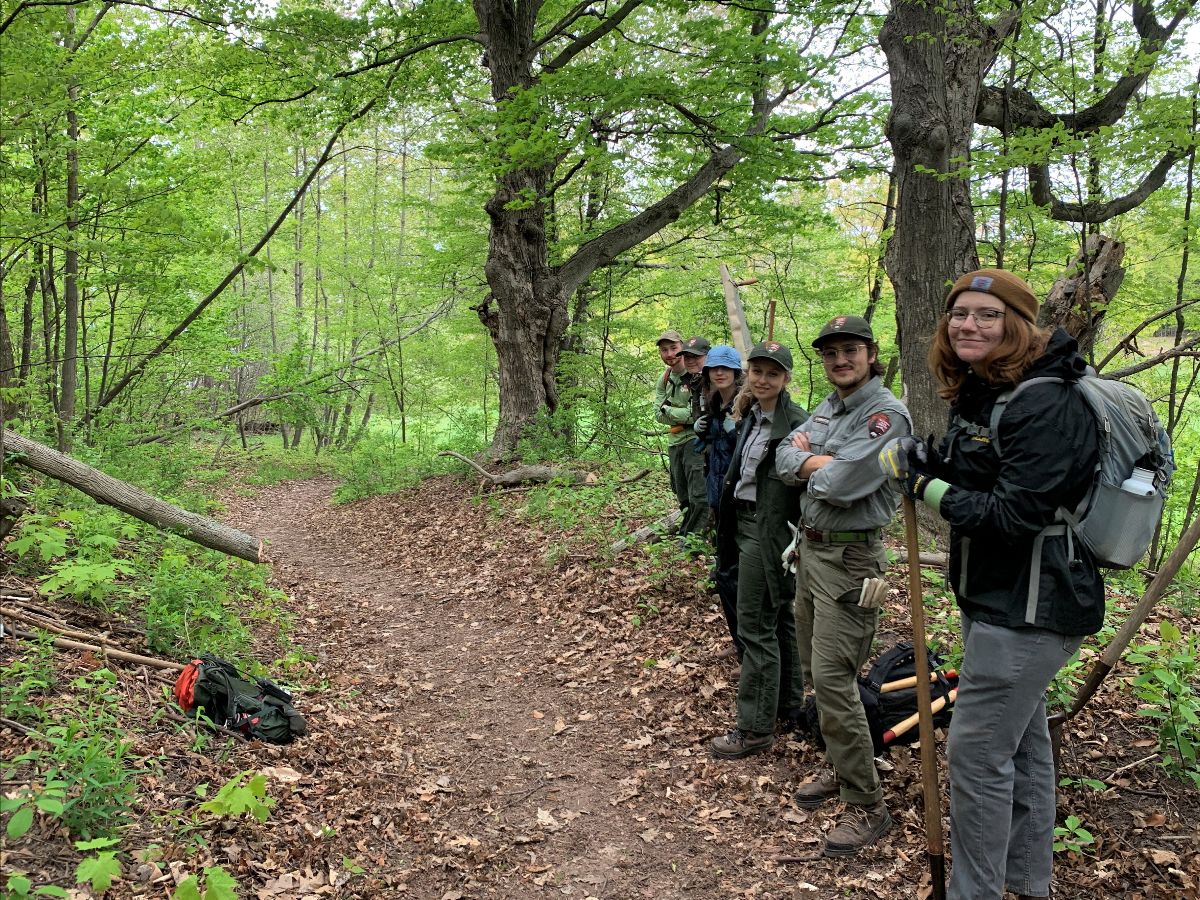 This season, returning EcoCorps members got to work with their old friends Reeve and Girard, EcoCorps alumni who both now sport National Park Service uniforms. It was fun to reconnect over a trail project at Sleeping Bear Dunes National Lakeshore!
Rocks Rock!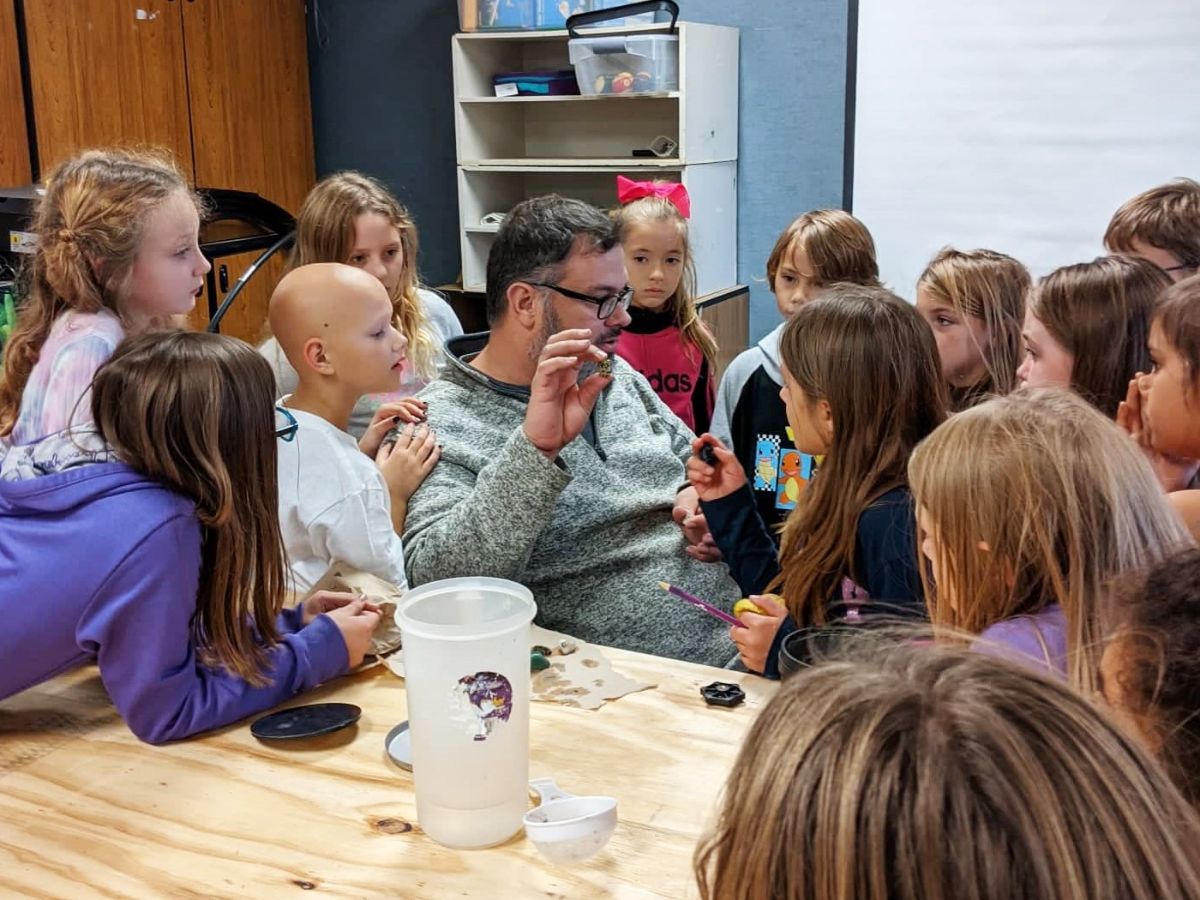 We caught a snapshot of this captivating geology lesson led by Brett Bontrager. As EcoSchool Site Coordinator at Rapid City Elementary School in Kalkaska, Brett inspires his students to connect to nature and each other every day with high quality, educational programming.
---