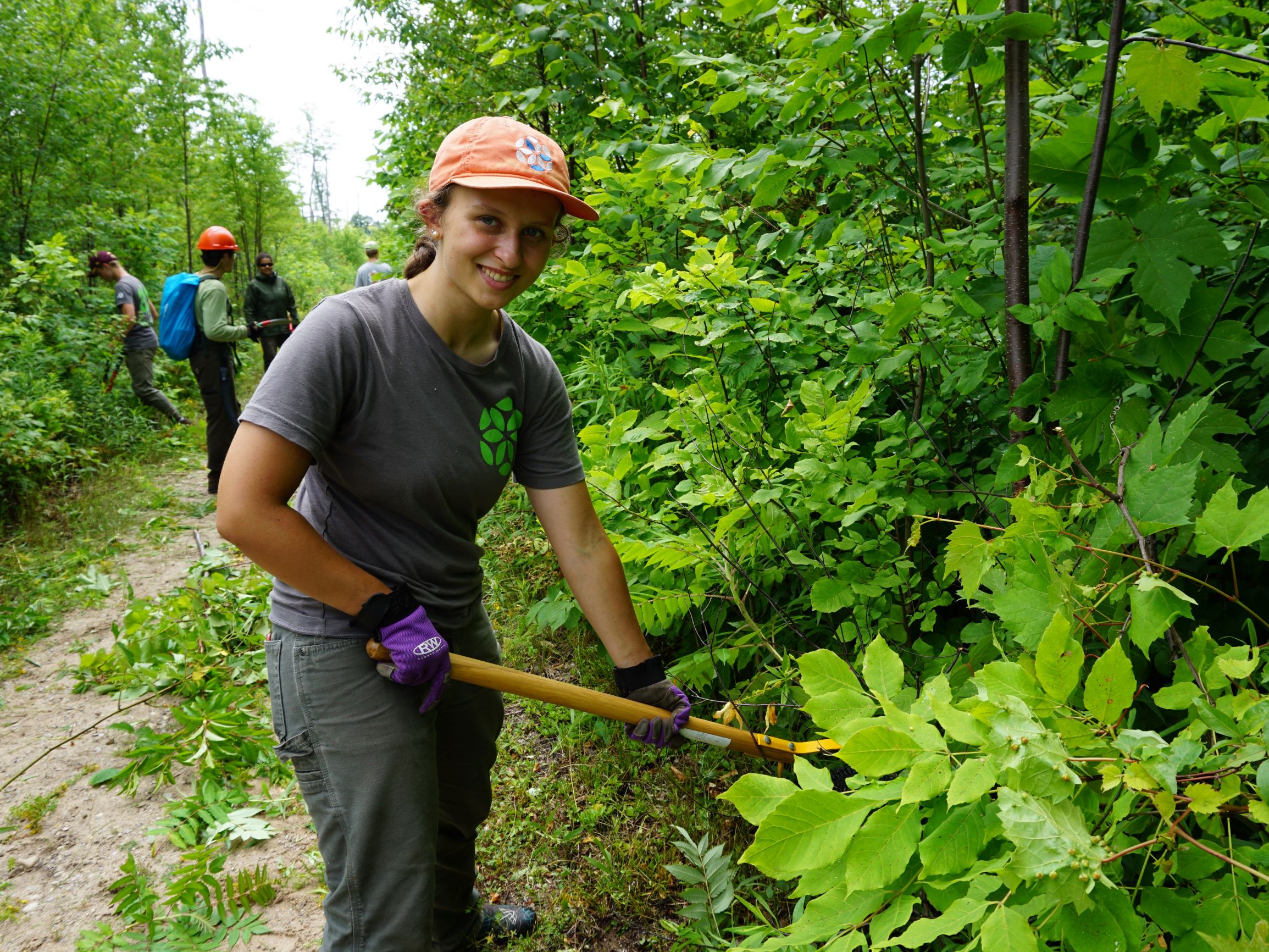 Above: EcoCorps crew member Reeve Katt works on a trail project in Sleeping Bear Dunes National Lakeshore.
Dear Friend,
My name is Reeve and I was an EcoCorps crew member these past two years. I graduated from Benzie Central High School this spring and am now a freshman at Central Michigan University.
Working at SEEDS taught me new skills that I can apply to future jobs and to everyday life. I learned how to use tools like angle grinders and gravel compactors. I learned how to improve trails and how to build benches and raised garden beds. I had a lot of fun working with the other crew members and working as a team.
I really enjoyed working outside instead of being stuck inside during the COVID-19 pandemic. For example, one of my favorite projects was at the D. H. Day Group Campground in the Sleeping Bear Dunes National Lakeshore. We updated the campground and the nearby Glen Lake Picnic Area to be accessible to wheelchairs and strollers so that everyone can use and enjoy them. I want everyone, regardless of ability, to be able to access the great outdoors, so I am proud to be able to say that I helped make it happen at Sleeping Bear.
At SEEDS, you are nurtured into becoming the person you want to be. I want to be the kind of person who is outgoing, capable, and knows what she wants.
SEEDS has helped me become the kind of person that I want to be by showing me the true extent of my strength and capability to create good.
I am grateful for my time with SEEDS and would recommend EcoCorps to others who want to help their community. Thank you for your support of the SEEDS mission!
Sincerely,
Reeve Katt
EcoCorps Crew Member 2020-2021