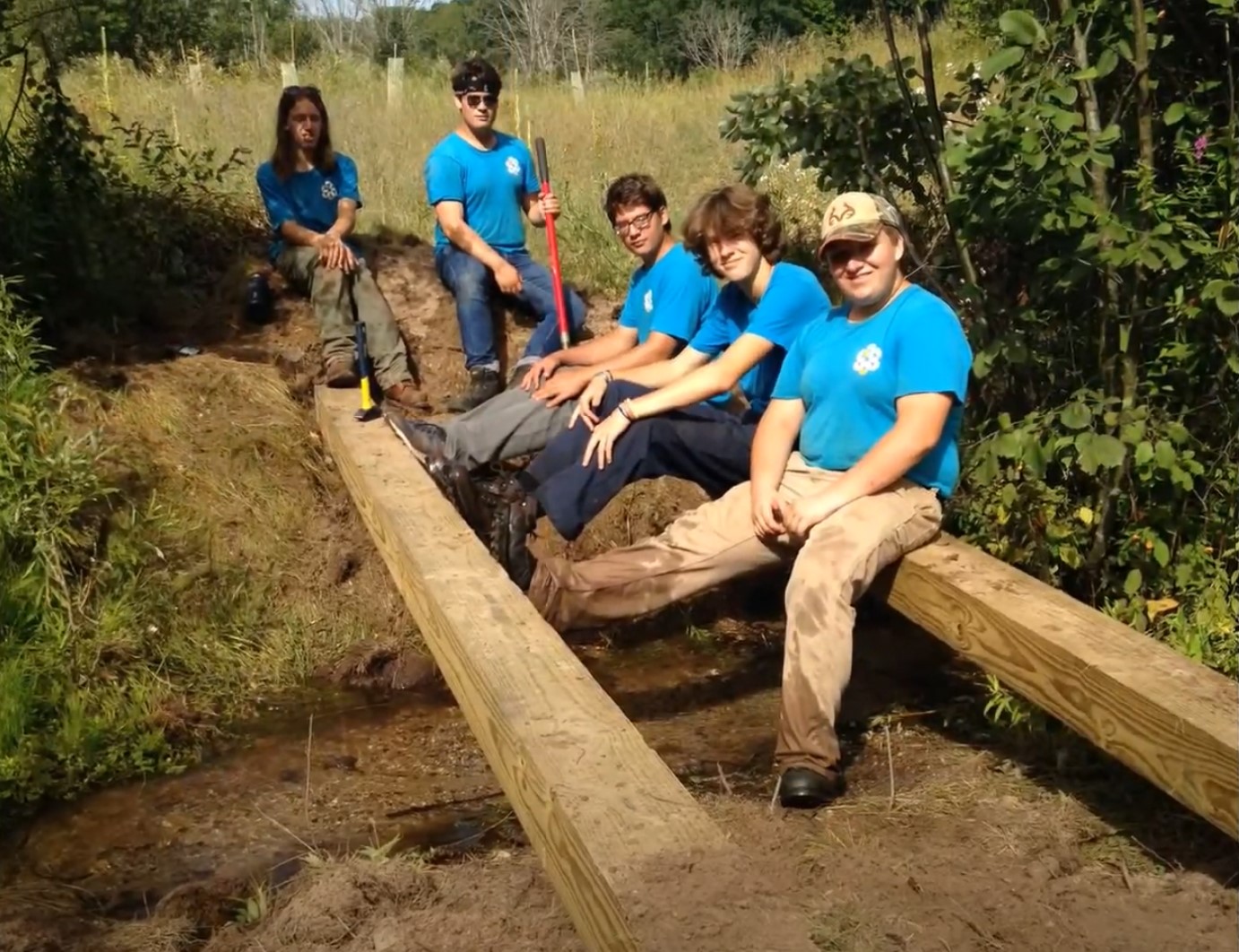 Above: 2019 EcoCorps crew members take a break while building a puncheon boardwalk at Sawdust Hole River Access in Manistee County. The SEEDS EcoCorps worked on projects in Manistee during both the 2019 and 2020 seasons.
Popular natural areas in Manistee County became more accessible this summer and residents became more knowledgeable thanks to the hard work of SEEDS EcoCorps!
Thanks to funding from the National Forest Foundation, the National Park Foundation, and the Minger Family Endowment (of the Manistee County Community Foundation), the SEEDS EcoCorps crews enhanced trails and multiple public access sites in the Manistee National Forest including Sawdust Hole River Access, the North Country Trail, and Suicide Hill.
EcoCorps crew members constructed a new puncheon and repaired badly rotting stairs at the Sawdust Hole site, reconstructed the fish slide at Suicide Hill, and worked alongside volunteers from the North Country Trail Association and Spirit of the Woods NCT volunteer chapter to help improve sections of the North Country Trail.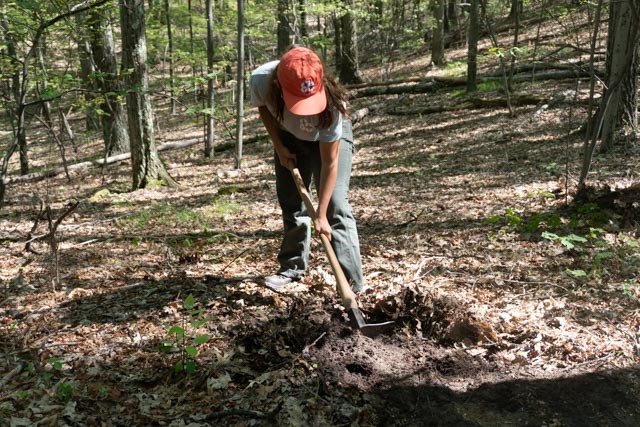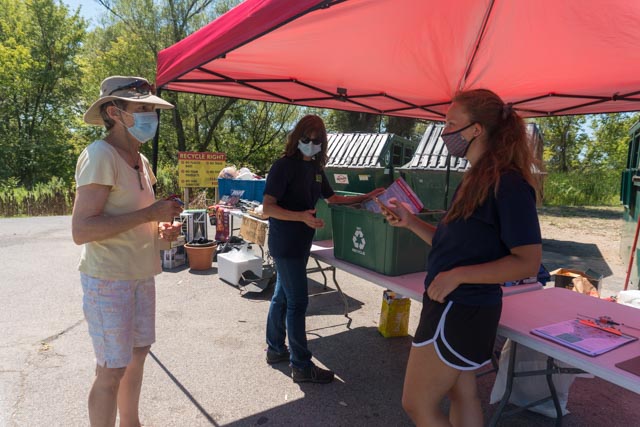 Above: EcoCorps crew member Reeve Katt works hard to improve a section of the North Country Trail that winds through Manistee County. In the second photo, Reeve chats with community members interested in learning how to optimize their recycling habits.
In addition to natural area improvements, EcoCorps crew members supported recycling efforts in collaboration with Manistee County. On scheduled days at the recycling station, EcoCorps crew members demonstrated how to maximize the quality of recyclables brought to be recycled and assisted in conducting a recycling outreach survey which will be used to inform further public education about recycling in Manistee County communities. The recycling service-learning work was funded by the Michigan Department of Environment, Great Lakes, and Energy.
Can't Visit? Watch the Video Tour Here
   
"It's an honor to serve the Manistee community through partnerships in ways that residents and visitors will be able to appreciate for years to come!" – Jennifer Flynn, EcoCorps Director
The work continues! SEEDS EcoCorps is looking forward to additional projects this fall and next year. Interested land-owners and collaborators looking to partner, please get in touch. Manistee residents, especially young adults, interested in outdoor jobs this fall or next summer are encouraged to look for employment opportunities posted on our website, www.ecoseeds.org, or can contact the SEEDS office in Traverse City by phone for more information at 231-947-0312.