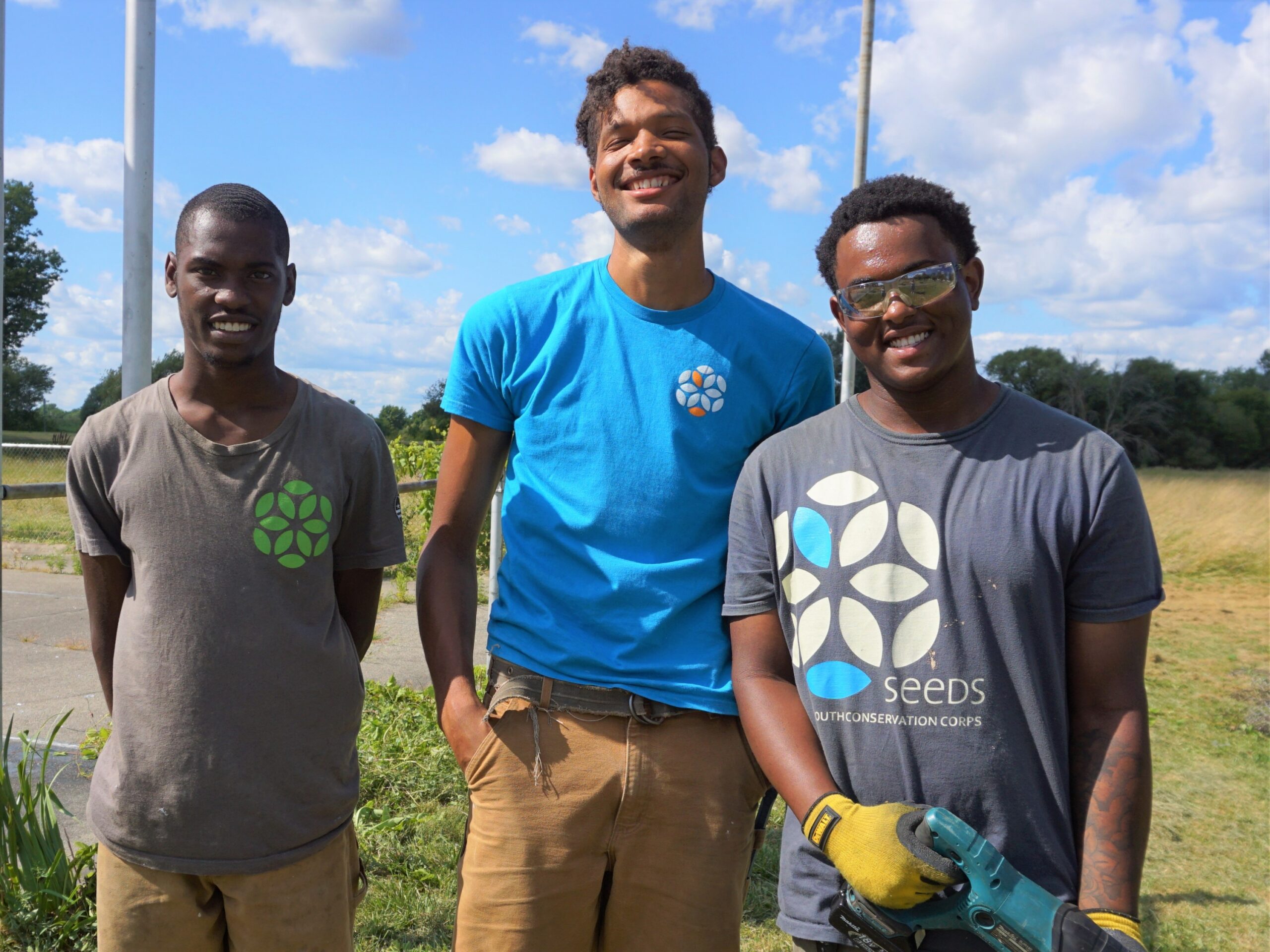 Pictured above from left to right: Corpsmembers Jacquan Thomas, Cornelius Phelps III, and Daeveon Clemens.
This year's SEEDS Youth Conservation Corps partnered on projects in Saginaw to provide included habitat management, historical preservation, and public parkland improvements.
Check out this VIDEO! Created by Re: Saginaw, it showcases projects at the Saginaw Children's Zoo, the Lee Mansion, and Wickes Park.

At the Saginaw Children's Zoo, members removed invasive buckthorn and replanted native plants.
"At SEEDS, if you cut something, you replace it. It's about restoration." – Jacquan Thomas, Saginaw Corpsmember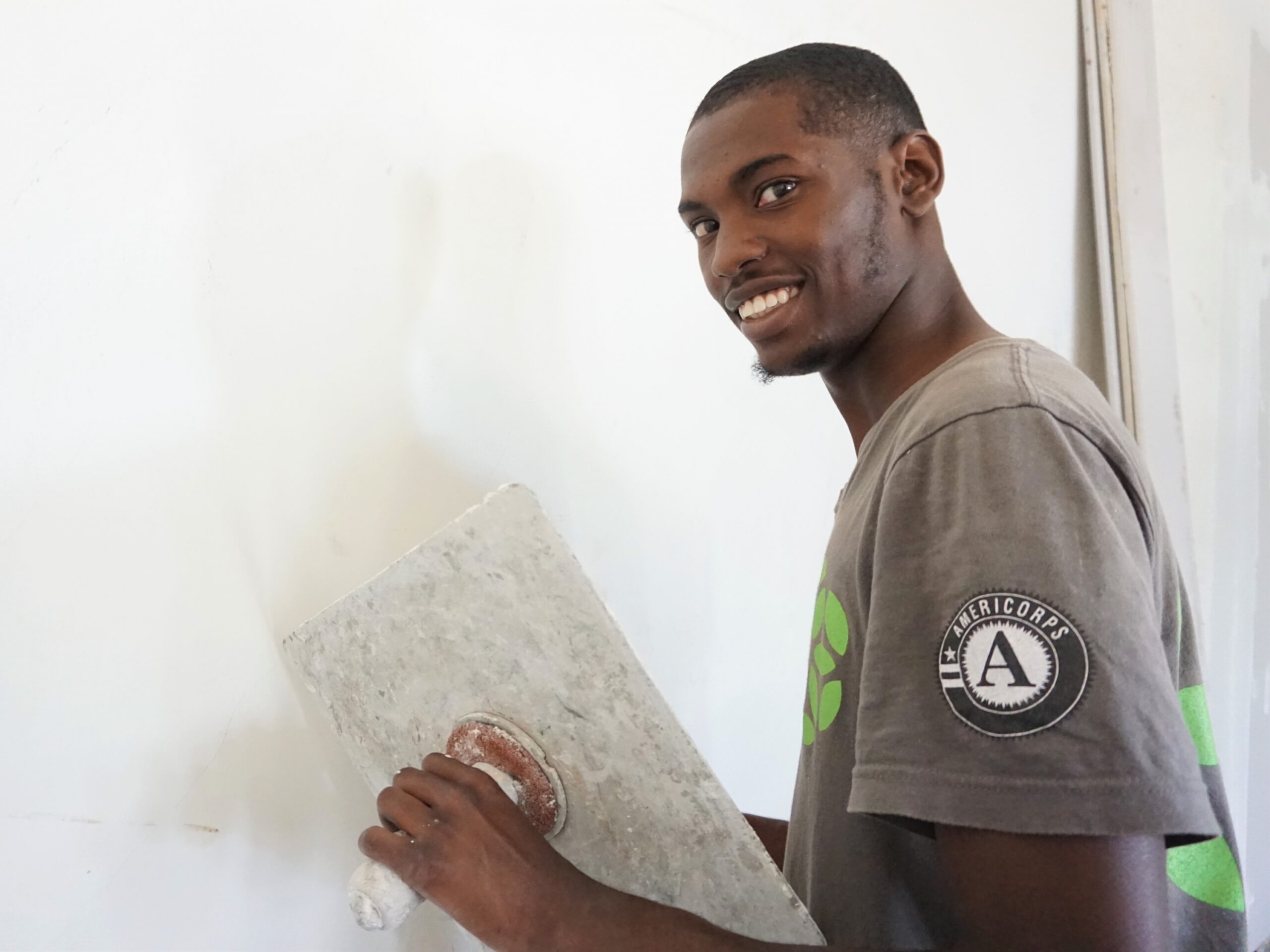 At the Lee Mansion, the crew gained basic contracting skills while working on the restoration of a historic mansion. By working at SEEDS, Corpsmembers find out if they enjoy working with their hands and if they want to pursue a career in skilled trades.
"It's hard to find young adults who want to get into trades, so it's great to be a part of a project that is actively encouraging them." – Jim Conner, Construction Trades Mentor
At Wickes Park, Saginaw Corpsmembers rolled up their sleeves and removed the fencing around the overgrown basketball court to prepare the way for planned improvements.
"These projects are reflective of our entire season of work – conservation, restoration, and public service. It's a fulfilling combination for everyone involved!" – Team Leader, Cornelius Phelps III